As a young boy, I was fascinated with Optimus Prime, leader of the Autobots in the widely popular cartoon "Transformers". I was intrigued by the sheer size of this container truck, and how it towered over the smaller cars. As the Executive Secretary of National Transport Workers' Union (NTWU), it was still exciting for me when I had the opportunity to meet the operators behind our modern day "Optimus Prime" – our prime mover drivers.
A prime mover is a heavy-duty vehicle which transports industrial containers. They perform the important task of transporting goods on a timely basis. Without them, we would not be able to receive goods that are critical for industrial use, goods that we consume and use in our daily lives!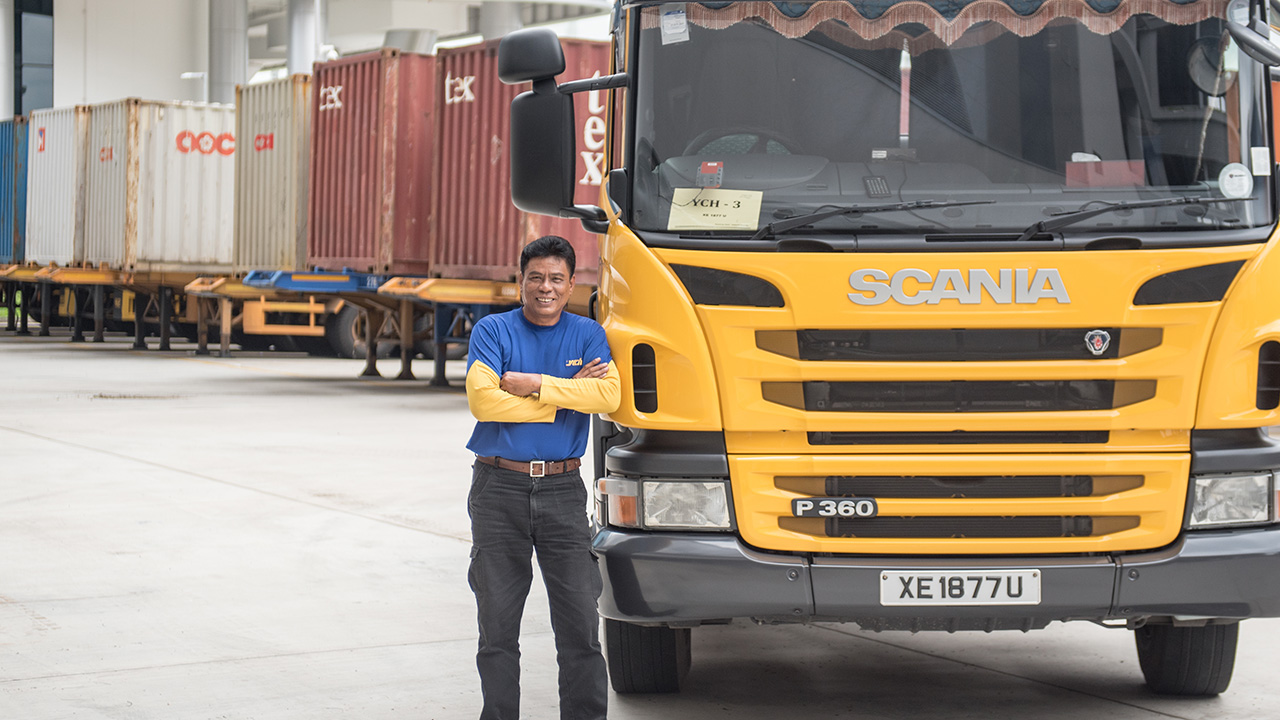 In recent months, I had several ground engagements with our prime mover drivers and even had the chance to accompany a veteran prime mover driver Jonid on his job, to personally experience his work during one of his shift duties. No, I did not get to operate the prime mover as I am not qualified. Nonetheless, as an observer in the passenger seat, I could witness the skills behind operating such a massive vehicle and some of the day-to-day challenges that these drivers face.
Job Woes – Traffic Summons and Parking
On a daily basis, our prime mover drivers transport containers between depots (also known as yards) and warehouses for loading and unloading of goods, and to and fro ports to deliver or collect containers.
Drivers told the union that there are fewer than 30 yards in Singapore today, a sharp drop from some 50 yards in the 1980s. However, the number of articulated vehicles, which include prime movers and low loaders, continues to grow from 3,600 in 2005 to 5,400 in 2015. This means queues to enter these yards have become inevitably long. As I accompanied Jonid on his job, I witnessed the long queue too. I also understood from drivers that it could take as long as several hours just to enter the yards. What's worse is that they sometimes receive traffic summons for causing obstruction, as the queues often spill over to the roads outside the yards. I can only imagine the frustration.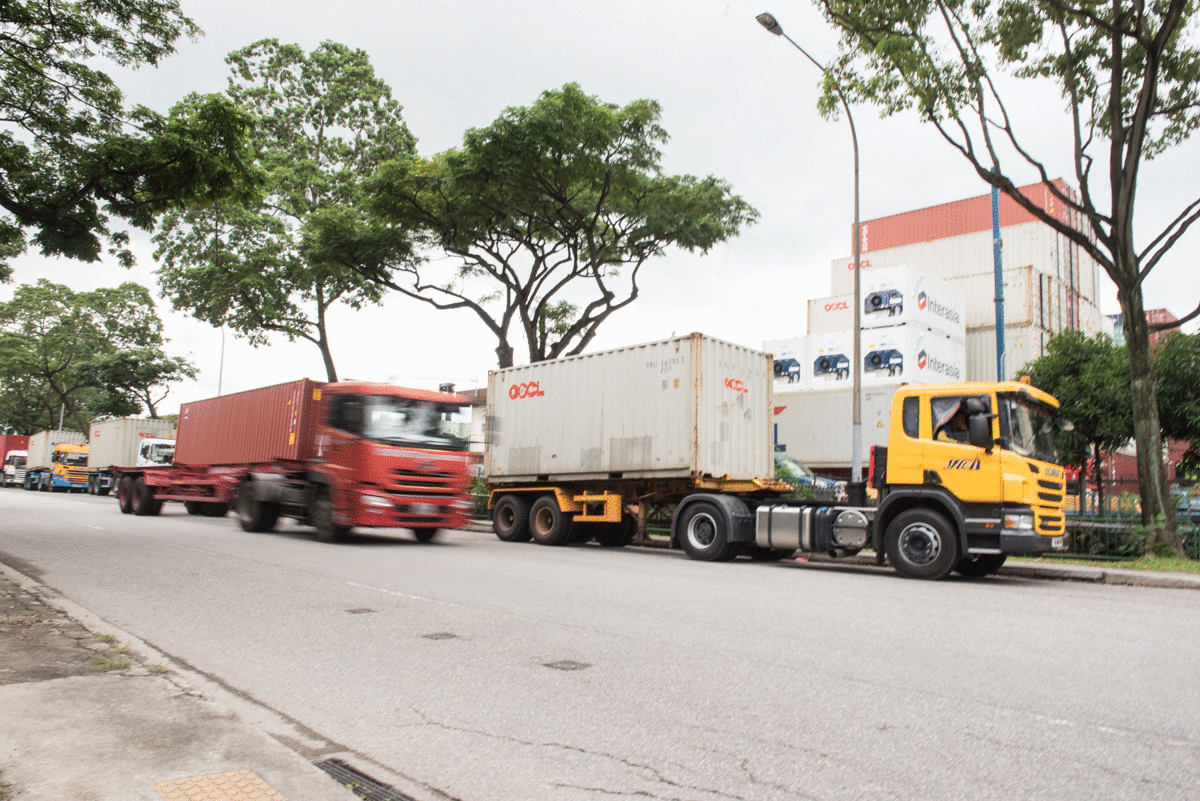 We need to explore ways to make their jobs better and more efficient. NTWU urges the related stakeholders to review the queue systems at the yards to enhance the effectiveness and efficiency. For a start, we can perhaps look at how the ports in Singapore function, and see if we can adapt some best practices for use at the yards. We also call for leniency in issuing traffic summons to these drivers, especially if the circumstances are beyond their control. These drivers are merely doing their jobs!
Parking is also a problem, especially when it comes to meal times and after duty hours. Parking areas for heavy vehicles are not sufficient and are not within proximity to coffee shops or residences. Drivers find it difficult to grab meals, for fear of receiving traffic summons due to parking constraints. After duty, drivers who stay a distance from the car parks must find alternatives to commute home.
To alleviate these parking challenges, NTWU will explore with authorities on the feasibility of designating parts of industrial areas for heavy vehicle parking, and appeal for heavy vehicle lots to be allocated nearer to residential estates or MRT stations.
Physical Health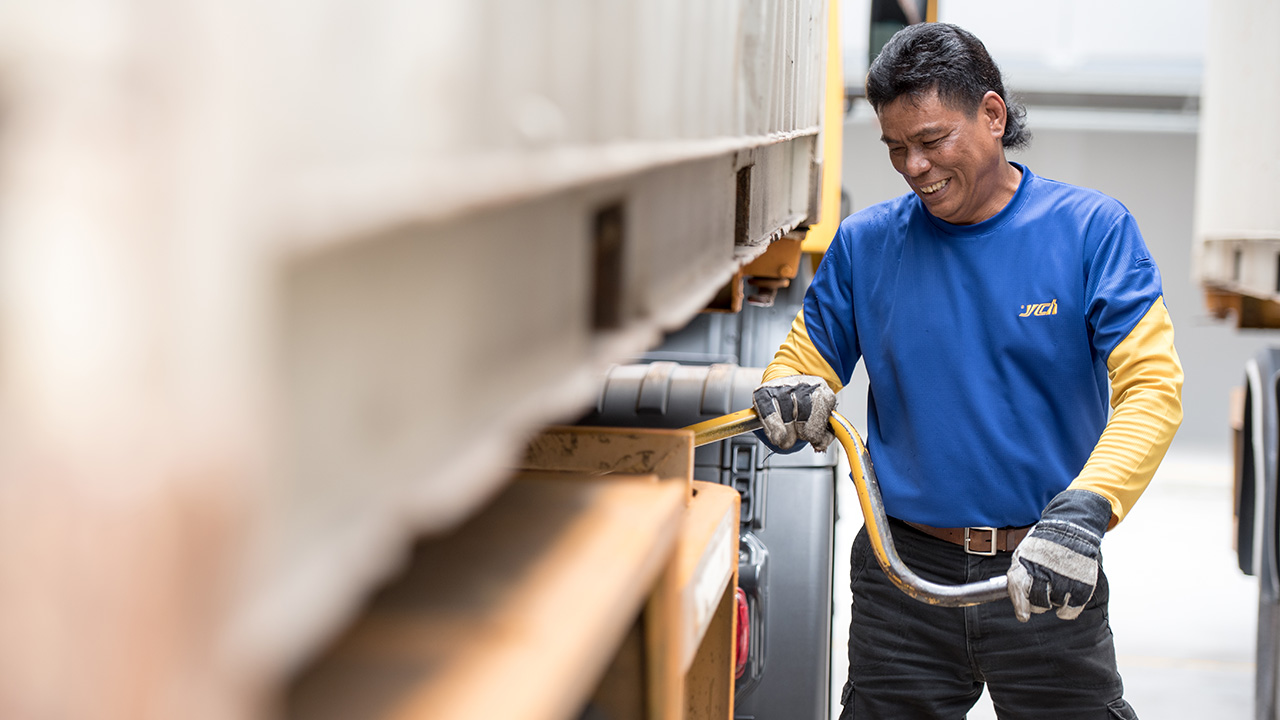 For most of us, going to the toilet is only a few steps away from our workstations. However, answering the call of nature can be a huge challenge for these prime mover drivers as they spend long hours in their vehicles, on the road and in the queue. Skipping meals or having meals at irregular hours are a common occurrence for these drivers.
As mentioned earlier, a better queue system to collect and return containers at the yard would ease the queue and therefore allow more time for the drivers to answer the call of nature and to consume their meals. Perhaps, the relevant authorities could work with the yard management to arrange for cafeterias or maybe mobile canteens to be placed nearer to the yards.
These drivers need to be fit and healthy both physically and mentally, to ensure the safety of not just themselves, but also other road users. There is an urgent need to do a holistic review of the working conditions of our prime mover drivers. The union would like to appeal to logistics and supply chain companies to conduct annual health screenings for their drivers. We cannot take our workers' health for granted. As I always say – a healthy worker is a happy worker, and a happy worker is a better worker.
Pay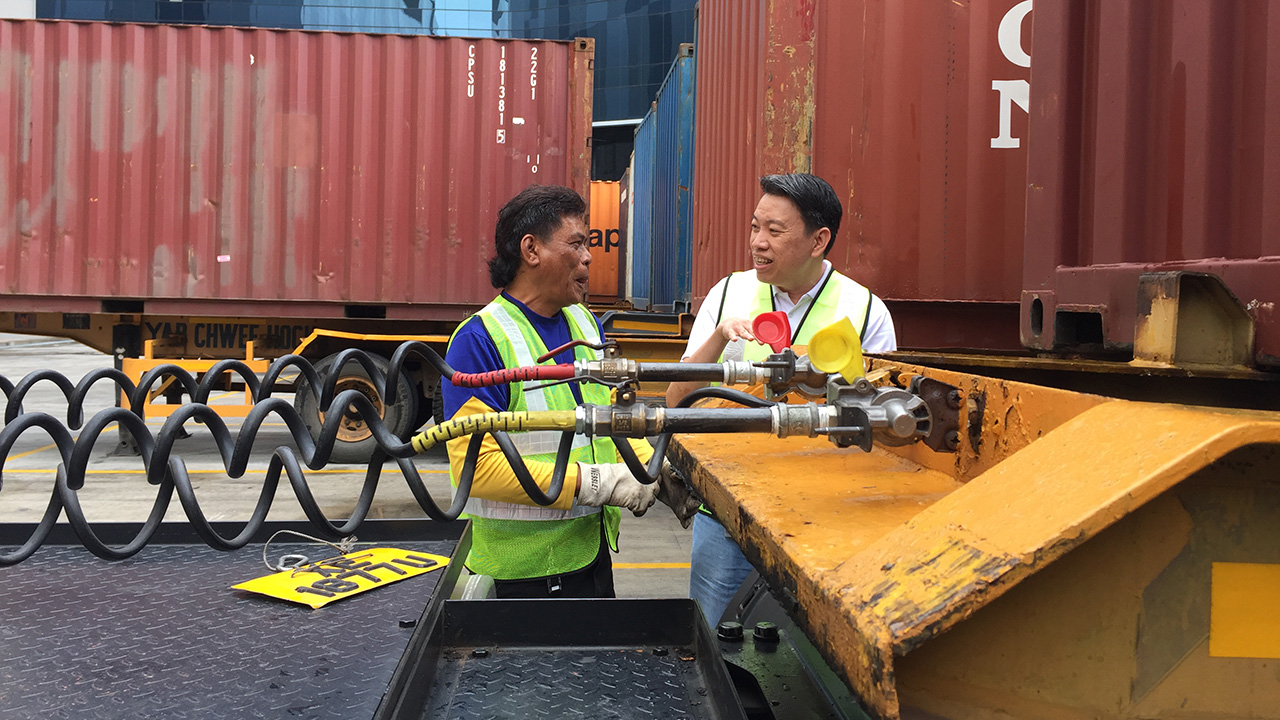 Today, most of our prime mover drivers are paid "piece-rated" based on the number of trips made. The more trips a driver makes, the more he earns. As one driver sums it in Chinese; "有做有钱,没做没钱" (which means "you earn money only if you work"). With such a wage structure, there is no income certainty for them. There is also pressure on the drivers to make more trips to earn more income, and road safety could be compromised if they speed on the road to complete more trips.
We need to review the pay structure for our prime mover drivers and explore the possibility of having a fixed monthly pay element. The union will be engaging our management partners to do such a review.
Conclusion
It is time to do something to improve the job of our prime mover drivers. Without them, the mighty Optimus Prime cannot do much!
Melvin Yong
This is a post by Executive Secretary, National Transport Workers' Union (NTWU), Melvin Yong. Any extracts should be attributed back to the author. 24 November 2016.