Managing or adapting to changes are not always easy, especially so if it is for something unprecedented. I still vividly remember the first time I became a dad. My wife and I attended pre-natal classes and did plenty of preparation prior to the birth of our first child. However, it was only when our child was born that we experienced first-hand the adjustments and transition required of new parents.
Likewise, all the stakeholders in the public bus industry are experiencing changes and adjustments for the first time as we transition to the new bus contracting model. On 29 May 2016, the "new kid on the block" – Tower Transit Singapore, became the first foreign bus operator to operate the first bus package under this new model.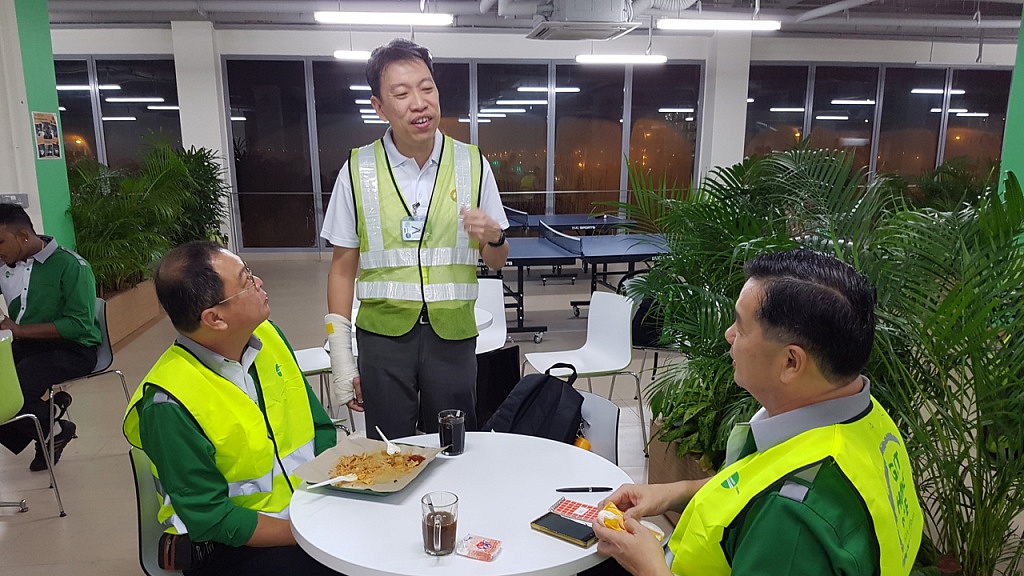 This first bus package experience has taught us many things that the industry as a whole can learn from:
Integrating Different "Men"
Tower Transit's workforce comprises affected employees (AEs) from SBS Transit (SBST) and SMRT, as well as new hires from different work backgrounds. I met and spoke with some of the new hires who used to be cab drivers, port workers and even housewives! New hires or AEs alike, could still "breathe" their previous organisational (or home!) culture. Furthermore, they have to adjust to an organisation which is foreign to Singapore's culture and landscape. New transport operators who will be joining the Singapore public transport industry, especially foreign ones, will most likely face such challenges. This is where all parties have to manage and make adjustments to both organisational and cultural differences.
Operating Different "Machines"
You may not notice or know that SBST and SMRT operate different bus models and the new operator takes over a mixture of bus models from the two incumbents. Different bus models have different operating configurations, and this caused initial inconvenience on the ground as AEs could be assigned to drive bus models which they had not operated before. Fortunately, Tower Transit responded and acted swiftly to address the issue following feedback from the National Transport Workers' Union (NTWU).
For new hires who have not driven buses before, operating such huge vehicles with passengers on board and managing passengers can be daunting. What they face on the ground can be very different from the training that they went through. A good practice that we see amongst the public transport operators is that they assign new drivers with bus captain buddies for a period of between two to six days when they begin their service. By doing so, the experienced ones help the newbies gain confidence on the road and better ease them into their jobs.
Using Different "Methods"
The AEs, having been in the bus driving business for a while, need to get used to new operating methods. New hires also have to learn the new operator's way of running bus operations.
Routine
At bus depots, bus captains are typically required to clock-in their arrival, receive schedule information ahead of their departure from the depot and locate their assigned buses parked in the depot for departure, all within a designated time frame. Practices pertaining to this routine vary across bus operators. When Tower Transit began its operations, we soon found out that the time frame required of bus captains to perform their tasks was tight. Through close consultations between Tower Transit, the union and bus captains, the time frame was adjusted so that it is more comfortable for bus captains to perform the necessary tasks. At bus interchanges, practices differ too. Tower Transit bus captains do not need to physically clock in their bus arrivals at the bus interchanges.
Communication
Tower Transit adopts technology in their communication. The bus captains obtain updated and timely information such as duty allocation (i.e. roster, shift changes) through Tower Transit's mobile phone application. However, some drivers feedback that they were not able to fully make use of the technology due to language barrier. This was surfaced to the management and they quickly clarified that they could resolve it by changing the application setting for the bus captains.
Regardless, bus captains recognised that this was a good initiative. One of them told me, "The new mobile application offers convenience. Now I can check my roster anywhere as long as there is data connectivity or Wi-Fi. We just need to get used to using this mobile application."
While AEs could be used to their previous employers' set of operational practices and new hires could be totally unfamiliar with how the industry functions, they know they have to adjust to their new working environment. It is equally important that the stakeholders recognise that differences exist and make extra efforts to help the workers get used to the new operator's way of running their operations in the shortest time possible. This would definitely be a win-win!
Changing Different "Mindsets"
In view of organisational and cultural differences, both management and bus workers have to adjust their mindsets. Likewise for the union too.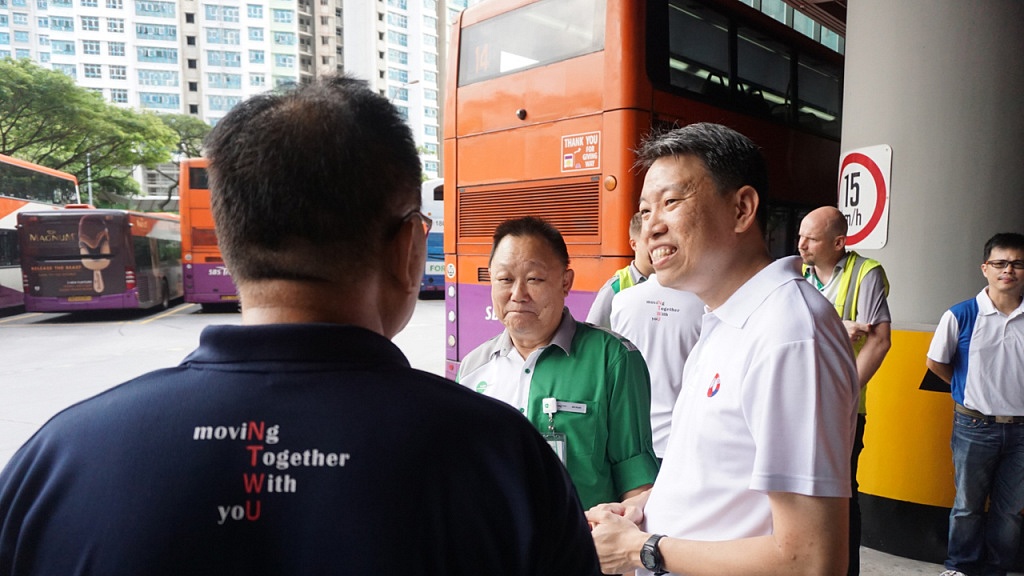 The new operator, if foreign, needs to know that they are operating in an environment different from their home country. Well, even the unions here work differently! They have to 'un-learn' their previous experiences working with the unions in their own countries and 're-learn' how to work together here in a collaborative manner. AEs and new hires have to accept that the new operator would have different operating or cultural philosophies and practices.
NTWU also has to grow and evolve with the public bus industry. The number of transport operators and transport workers will continue to increase as the industry beefs up its capabilities and capacity to serve our commuters. The union needs to continue to stay relevant as it serves a growing pool of public transport workers and work closer with the Government and other stakeholders to ensure ground feedback gets reflected timely and that issues and concerns are resolved promptly.
Working Together to Tide through Transition Challenges
Given that the bus contracting model is new, it is only natural that the different stakeholders in the public bus industry – Government, bus operators and workers experience teething issues regarding transition.
There is a Chinese saying – '万事起头难', which means everything is hard in the beginning. What helps us overcome the challenges is by working together. When the first bus package was announced, the incumbents held briefing sessions for the AEs, where both LTA and NTWU were present to help address workers' concerns on employment. Before Tower Transit commenced its operations, there were close consultations with the incumbents, LTA and NTWU to discuss and manage the transitional issues. No stones were left unturned during these discussions, and concerns raised by the union were taken seriously by the operators and LTA. When the services began, we continue to work together to take care of our workers.
Such is a good example of how tripartism works in Singapore – Government, employer and union working hand-in-hand to manage and address issues.  We remain confident that the new model supported by a strong tripartite relationship is working. I call upon our future entrants to support this collaborative model and let us work together to emerge better and stronger from the bus contracting model.
Melvin Yong
This is a post by Executive Secretary, National Transport Workers' Union (NTWU), Melvin Yong. Any extracts should be attributed back to the author. 14 July 2016.