Women always run out of clothes to wear. We have heard their complaints at some point, even though their wardrobes might already be bursting at the seams.
Raena Lim and her co-founder had a theory on what's behind the phenomenon, and sought to solve the problem for good with online clothes rental company Style Theory.
She explained: "Women are constrained by budget, the number of styles they have, the size of their wardrobes, and the time they can afford to go shopping. We started thinking how we can free them of these constraints and offer a dream wardrobe so big that every time they look into it, they will find something to wear. We think that is a fantastic feeling and we want to make that happen."
Tapping on the fashion sharing economy, Style Theory started in 2016 as a monthly subscription service. Subscribers can select three designer pieces from over 30,000 choices online to be delivered to their doorstep, and rent a new set after returning them. They can do so for unlimited number of times.
With the option to terminate the subscription anytime, the concept has proven popular with working professionals, influencers and young mothers. Today, Style Theory has over 80,000 registered users in Singapore and Jakarta.
Overcoming Operational Challenges
Behind the scenes, there is a lot of work that goes into the business' daily operations, from the inspection and dry-cleaning of returned goods, to delivery and pick-up scheduling.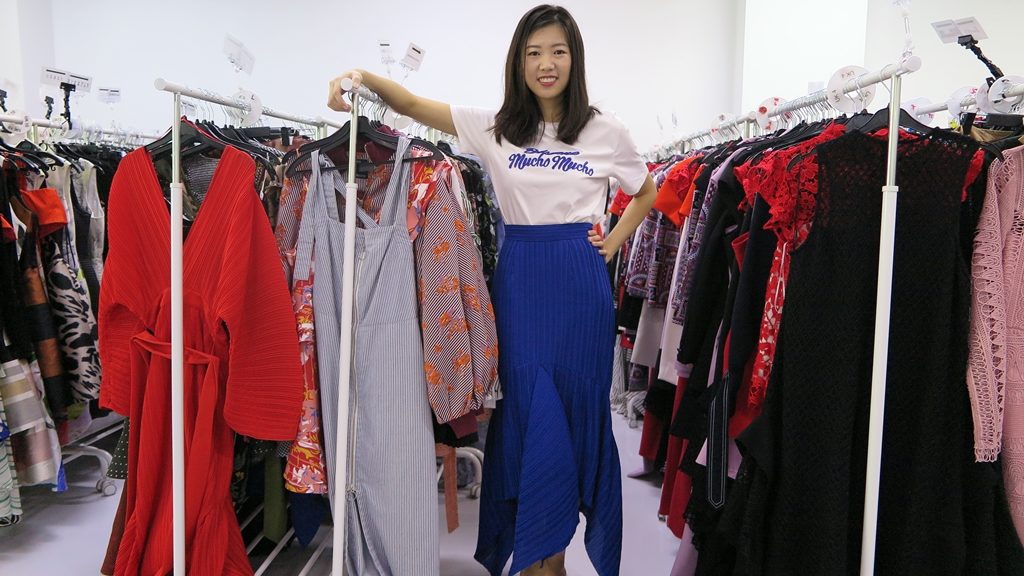 "We tried to look for software in the market that we could utilise, but we couldn't really find something suitable. A lot of the e-commerce platforms are for companies sending parcels out and praying that there won't be any returns. But for us, we want everything to be returned, so the process is very different. That is why we invested in our own infrastructure and warehouse.
"We developed not just customer-facing, but internal applications as well. There are separate dashboards for different processes, but we made sure that all the apps and their data were linked to work seamlessly," shared 30-year-old Raena.
Data and technology personnel take up a third of the young local startup's 120-strong workforce. They include data scientists, system engineers and platform developers.
To optimise operations, Style Theory is now looking into the best routes for staff to navigate through the inventory in the warehouse and the use of RFID scanning.
Evolving Constantly
Style Theory aims to launch something new every two weeks to improve and keep its offerings fresh.
Just recently, it started managing its logistics in-house instead of outsourcing to gain better control of service quality. In November 2018, it expanded from women's clothing to offer designer bags rental as well.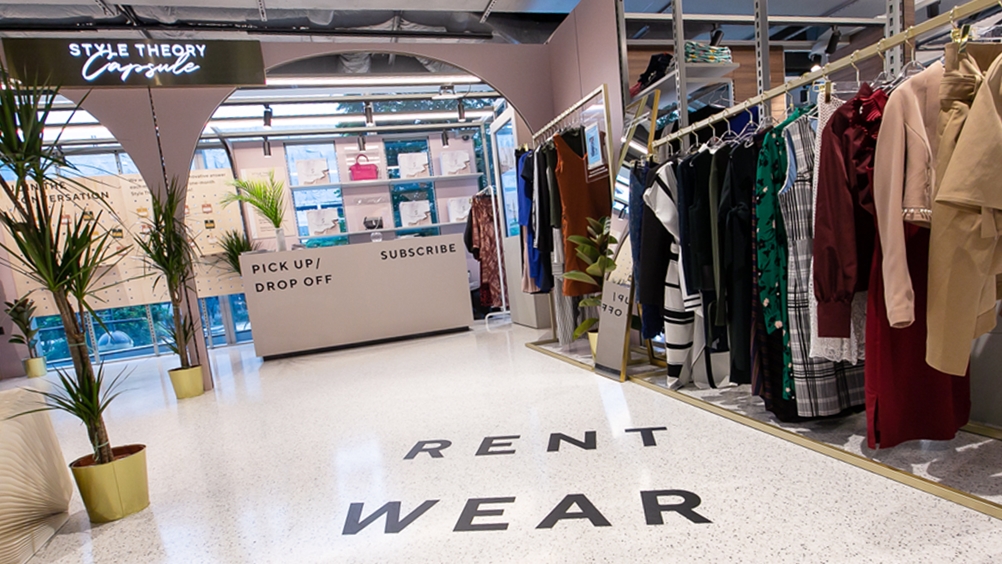 To solve size fit concerns, Style Theory opened a store in Plaza Singapura's NomadX, a "phygital" zone aimed at marrying online and offline shopping experiences.
Customers can get their measurements taken at the store. The information will be uploaded into their account, so the system can indicate how good a fit it is for every item and make customised recommendations. Style Theory is still improving its algorithms to increase accuracy and match style preferences.
It is also conducting market research and focus groups to explore possible expansion into new product lines for kids and men, as well as new markets within Indonesia.
"I think right now plaids is doing well. There is a hot trend of wearing jackets and blazers.

"In Singapore, women are not so trend-sensitive. They wouldn't really care whether it is from spring/summer collection from last year or this year. Next year, we are looking at more fun and contemporary styles for women who want to look a bit more put-together without being floral all over," added Raena.