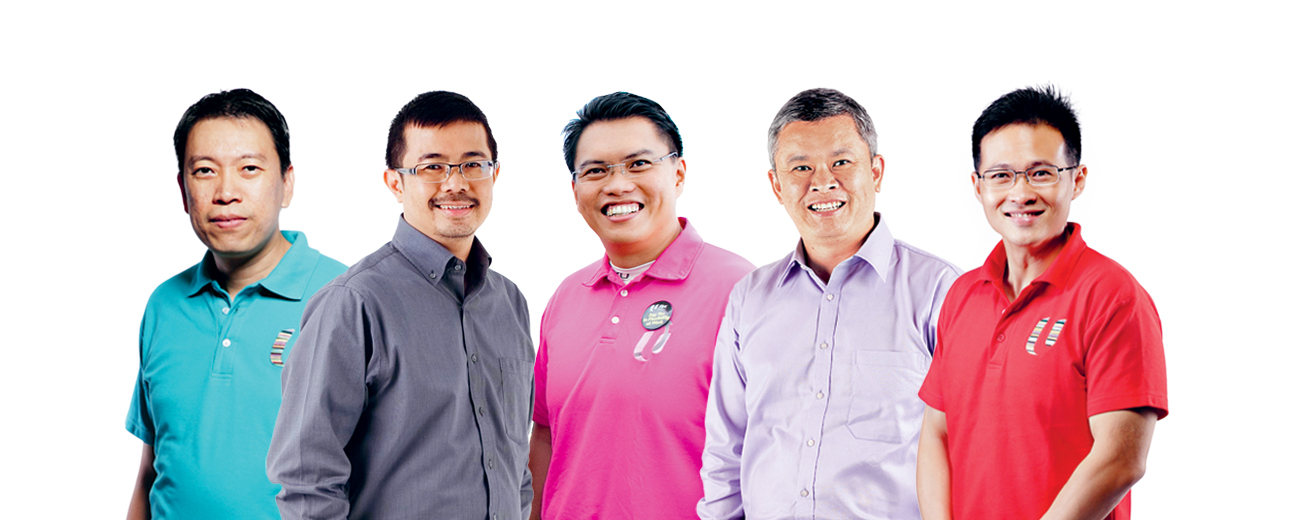 Come 15 January 2016, the new session of Singapore's Parliament will open with the Presidential address charting the policies which the new government will focus on over the next five years.
Ahead of that opening, the People's Action Party recently announced the list of Government Parliamentary Committees or GPCs which were first set up in 1987. They will scrutinise legislation and programmes of the various Ministries. They also serve as an additional channel of feedback on government policies.
Prior to the first session of Parliament, we asked MPs from the Labour Movement appointed to the GPCs about the areas they intend to focus on in the next term of Parliament.
On The Changing Workforce
"The operating environment and workforce profile is changing rapidly and becoming increasingly fluid. We have an ageing workforce and a growing number of PMEs in the workforce. This is coupled with the rise of disruptive technology and a shared economy and us having to contend with short life cycles of jobs, technology and skills.  The Future of Work/Jobs, Careers and Skills will be areas which we will need to focus on. We need to see how best to develop a workforce which has good employment and employability to stay future-ready and future-proofed."
– Patrick Tay, NTUC Assistant Secretary-General and Chairman of Manpower GPC, Member of Home Affairs and Law GPC
Singaporean Core
"It is important that every labour policy or legislation continues to be scrutinised to ensure tripartite interests are taken into account. This is crucial to ensure the intended outcomes can be achieved in the most practical and sustainable manner. As a labour MP, I would also advocate for more policies that focus on building a stronger Singaporean Core as well as ensuring better jobs and better pay through skills upgrading and productivity improvements.  I am also especially keen on the sectoral manpower plans that we will roll out to impact many more Singaporeans and their livelihoods."
– Zainal Bin Sapari– NTUC Assistant Secretary-General and Deputy Chairman of Manpower GPC and Member of Education GPC
Caring for Transport Workers
"Our transport workers are probably one of the few vocations in Singapore where some of the services they offer are provided 24/7 and locally as well overseas.  A case in point would be our airline crew.  Many of their services also involve direct interaction with members of the public, both local and foreign ones as well.  The nature of their work and expectations that they shoulder are challenging and enormous.  It is therefore important that they are given the necessary support and safe environment to operate in. On transport operators/management, the economic & policy changes mean that many may have to review their operations and growth forecast.  The way forward for these businesses will be more challenging and consequently, their offering to their transport workers may be affected. Hence, government policies and management strategies will need to be worker-centric and take into consideration the impact on workers in their decision making process"
– Ang Hin Kee– NTUC Assistant Secretary-General and Deputy Chairman of Transport GPC
Making Policies Effective
"I want to ensure that our government policies are effective and meaningful through two ways. One, effectively executed through detailed attention to the final mile. And it must evolve and stay relevant to the needs and aspirations of Singaporeans.  The government must listen to and work with Singaporeans to evolve our policies together.
Our workers need good jobs now and transit to better ones in future. So, I want SkillsFuture to work for our workers. For example, besides ensuring government sets aside resources for our workers, it must also ensure that employers allow time for workers to use their SkillsFuture Credit and receive training."
– Desmond Choo– Director, NTUC Youth Development Unit and Member of Manpower, Social and Family Development and Home Affairs and Law GPCs
Addressing Transport Challenges
"The land public transport is undergoing some significant changes in the coming years. In the public bus sector, the number of buses on the road has increased under the Bus Service Enhancement Programme while the new bus contracting model will be operationalised next year. The public rail system will see new rail lines open progressively over the next few years and one priority is to do even more on proactive preventive maintenance to enhance the reliability of our rail system. Our taxi drivers are also facing competition from private car-sharing apps. Public transport workers are central to all these developments and my focus will be to ensure that we take good care of those who are affected by these changes."
– Melvin Yong– NTUC Director of Industrial Relations (Field) and Member of Transport and Culture, Community and Youth GPCs
GPC at a Glance
Formed by then Deputy Prime Minister Goh Chok Tong in 1987, the GPC scrutinises the legislation of ministries, discusses major policy changes concerning them and also plays an active role during the Committee of Supply debates during Budget discussion. Think of it as the voice that performs checks and balances.
12 GPCs have been formed in the new Parliament with each GPC having a Chairman and a Deputy Chairman and several MPs in them. One MP can be appointed in more than one GPC. The GPCs are supported by a resource panel of members appointed from all walks of life.