Author Jonathan Harnisch once wrote in his book, The Brutal Truth, that the strongest people are not those who show strength in front of us, but those who win battles we know nothing about.
In this post, we shine the spotlight on two special needs individuals who have been enabled by inclusive HR policies in their companies. Supported by their managers, they've been able to harness their potential, overcome their physical limitations and perform to the best of their abilities in the workplace.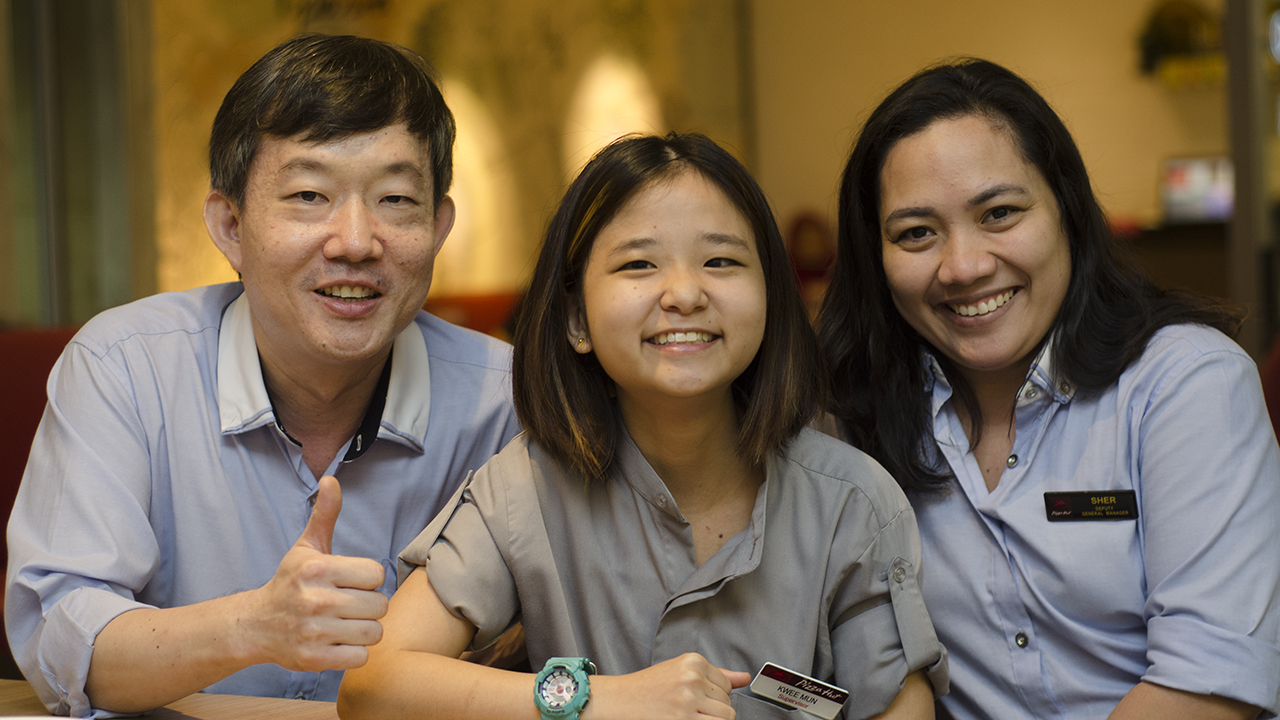 Pizza Hut Singapore

When Pizza Hut Singapore began formally working with the Association for People with Special Needs (APSN) in 2007, it was upon the request of a restaurant manager to hire a person with special needs, said Human Resource Director Darren Lim.
This relationship has deepened over the years, with Pizza Hut Singapore providing training internships for APSN students to pick up valuable work experience. Mr Lim shared that the training system they developed enabled these students to learn bite-sized skills at their own pace in a safe learning environment.
Such exposure has proved invaluable for 25-year-old Seo Kwee Mun (pictured, centre), a graduate from the APSN internship. In the five years she has been with Pizza Hut Singapore, a unionised company, Kwee Mun has climbed through the ranks from intern to front-of-house supervisor at Pizza Hut in Bukit Panjang Plaza.
"I enjoy working in a place with many people. It can sometimes be stressful attending to customers in the front-of-house, but it can also be a lot of fun. I will sometimes banter with them; it's a bit like [talking to your] family," she said.
With the support of restaurant manager Raymond Lai, Kwee Mun has also been exposed to a variety of situations where she gained different experiences and confidence. One of the most recent was managing a Pizza Hut Express outlet with a crew member.
"The job will be difficult at times, but it's the same with any other job. Having to take stock of the inventory was challenging, but I eventually managed to do it," she said.
"For firms to be successful in creating an inclusive culture, all employees should work to support inclusion in the workplace. Inclusive leaders accept people for who they are and consciously include everyone to excel in life. Happy workers make a happy workplace!" said Food, Drink and Allied Workers Union Assistant General Secretary Mustafa Lambak.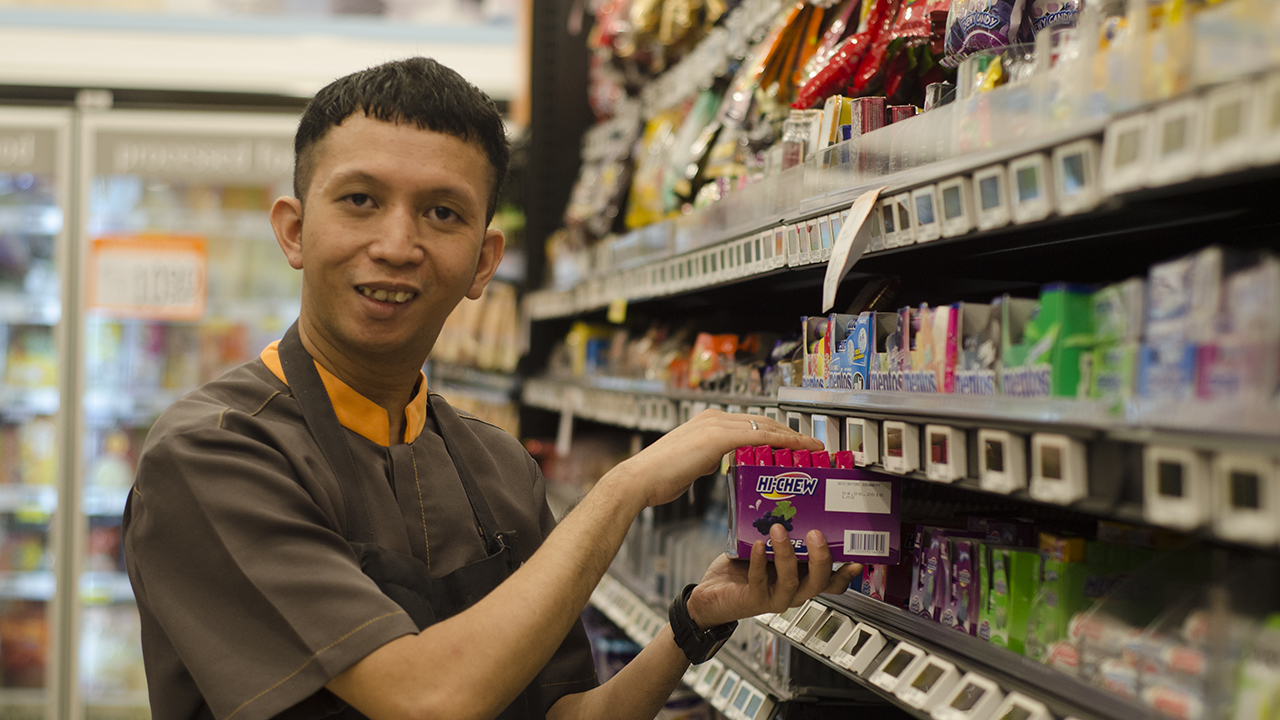 NTUC FairPrice

NTUC FairPrice has been offering all working people equal opportunities in the workplace, employing close to 50 staff with disabilities today.
They have been partnering organisations such as SG Enable, NorthLight School and the Autism Resource Centre, to create training and job placement opportunities for persons with disabilities.
"By building an inclusive, progressive and engaged workforce, we are able to continue setting the pace for the supermarket retail industry in Singapore, as well as uphold our role as a social enterprise," said NTUC FairPrice Deputy Director (Head of HR Business Partnering) Tan Ying.
Benefiting from this inclusiveness is 34-year-old Supian Mohammad, a retail assistant at FairPrice Finest in Scotts Square, who got to know about the job from his training officer at the Movement for the Intellectually Disabled of Singapore (MINDS).
"I like working here because it's very fun. The work is sometimes difficult, but I always encourage myself to do what I can. Everyone is very nice and we are like family. I get to learn more, and gain more self-confidence," said Supian, adding that he is looking forward to being able to work full-time.
Branch Manager Lim Ee Chong had nothing but praise for him: "He may not be able to read very well but he is still able to make orders to replenish stock. He is also able to estimate what to order and how much to order just by observing what customers buy. He might not be able to articulate it well, but he knows how to communicate what needs to be done. He also innovates with new ways of working that are suitable for him, and that enables him to do his job well."