It is safe to say that we've all had a brush with augmented reality (AR) in our daily lives, and we have the popular mobile game Pokemon Go to thank for that. Either we are in the game or watching oblivious players engrossed with catching virtual monsters appearing on their mobile screens.
While Pokemon Go has brought the concept of AR – the overlay of virtual content in a real-world environment – into the mainstream, the potential of the technology spans beyond entertainment and into the workplace. This is especially so when used together with mixed reality (MR) technology – realistic, scalable three-dimensional holograms programmed to operate with real world physics.
Science Fiction Becomes Reality
In an exclusive demonstration by the Kinetics Training Solutions team from the Land Systems arm of ST Engineering at Jalan Boon Lay, this writer got to don a specialised headset such as Microsoft's HoloLens to experience the potential of AR and MR in the workplace.
Fun fact: ST Engineering Land Systems is also recognised by Microsoft as their first MR partner in Singapore.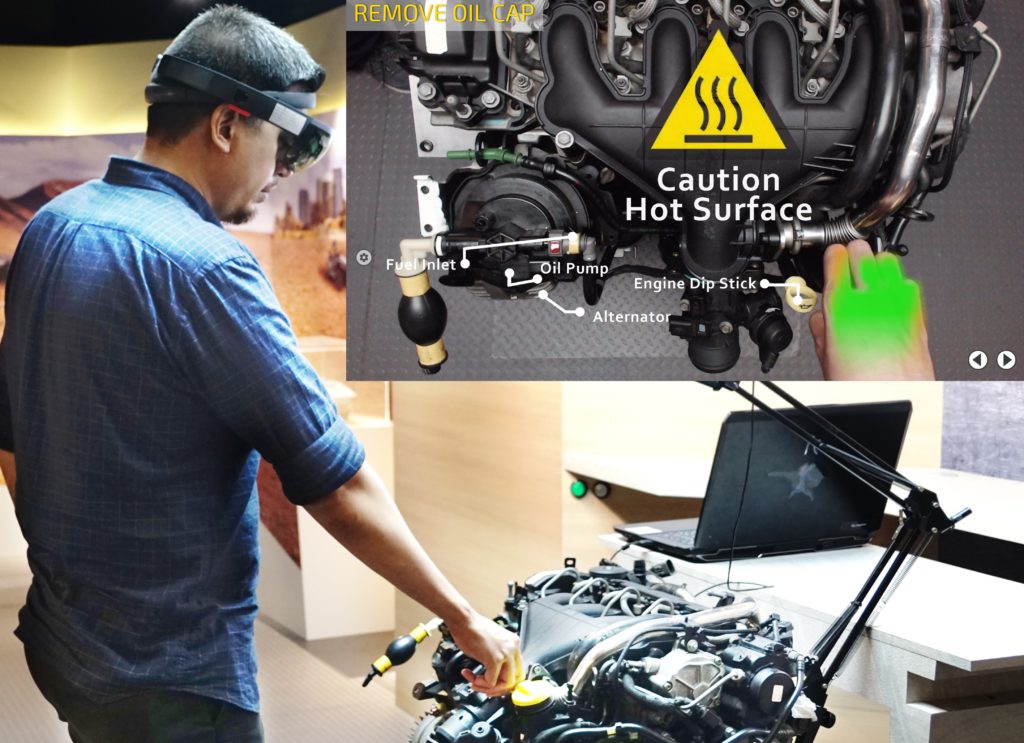 With cameras and sensors on the headset, and a preloaded AR programme developed by the ST Engineering Land Systems' Kinetics Training Solutions team, I tried my hand at 'working' with an engine. With no prior experience in meddling with engines, I was still able to complete a basic engine check thanks to the virtual step-by-step guide.
With parts named, one just needed to follow the directions and arrows indicating the different parts of the engine. With each step, I also got instant feedback on my progress with ticks indicating each correct step.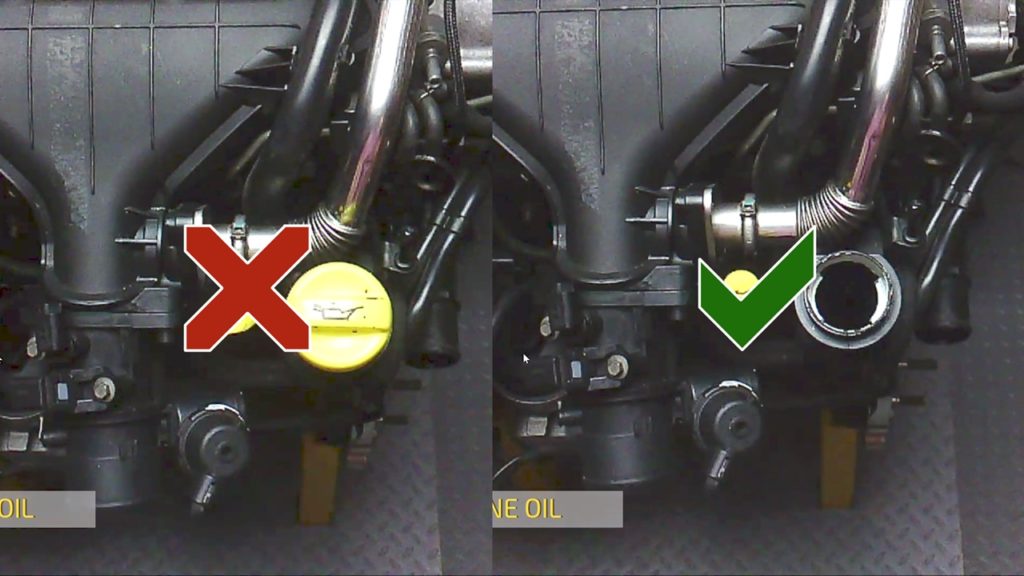 According to my guide Lee Jie Lin, a manager in the department, the AR programme can also be deployed with fixed cameras or a tablet and even track my hand movements to see if I got it right or wrong.
As an added benefit, the programme can also be customised and integrated with features such as remote assistance, automated checklists and reports that can be automatically generated.
Immersive Experiences
Besides the AR programme, I also got to experience a more elaborate MR programme that offered a more immersive experience.
For the superhero movie or science fiction buff, this is exactly the same kind of tech in the X-Men and Star Trek movies, where the movie characters interact with holograms.
In my case, I got to walk through simulated environments and interact with the virtual holographic elements within the display space I was in.
As part of the demo programme, I didn't just get to walk through a brand new, full scale MRT train car, I could even try my hand at configuring the interior of the train by virtually choosing different material and colour options for components like the seats and being able to see the results.
"From a productivity angle, these technologies not only improve safety, but also allow quick reskilling and rescaling of the workforce to cater to different operational needs. The use of virtual entities as part of design and check process minimises manpower and raw material wastage at product prototyping stage.
"Using virtual holograms in place of actual heavy equipment also allows users to learn and operate simulated equipment in a physical environment. This extends to greater safety and efficiency in feasibility studies and identification of risks involved prior to actual execution," said ST Engineering Land Systems President Dr Lee Shiang Long.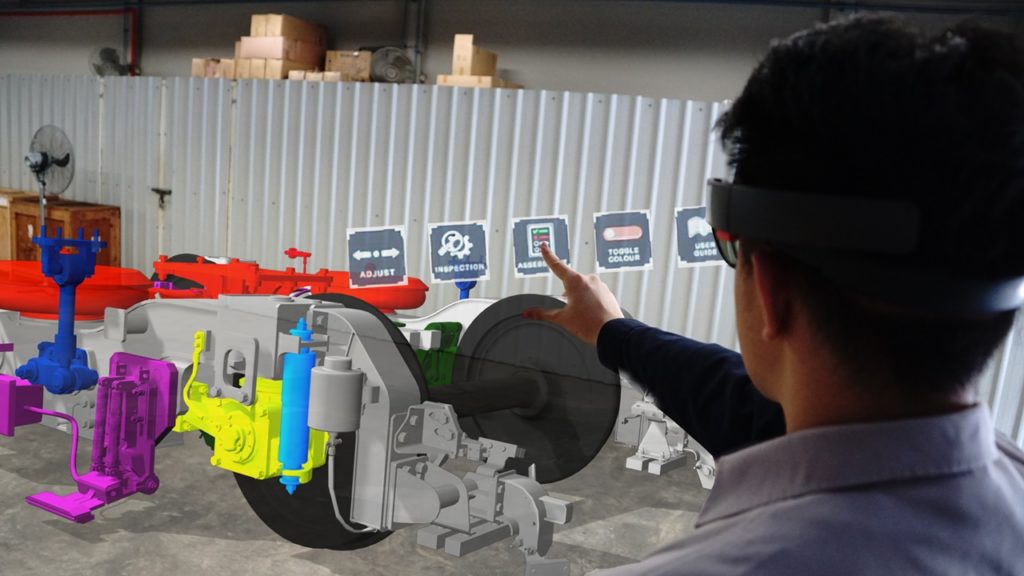 With MR as a training aid, I also got to experience a training module designed to help in the detection of explosives.
I had to move around the virtual car, make air-tapping movements to open the doors and even bend over to 'virtually' look under the car's roof and in the boot to spot potential explosives. With a countdown timer and actual spatial sounds such as traffic and a crowd, I literally felt the anxiety of having to complete my task before the virtual bomb exploded.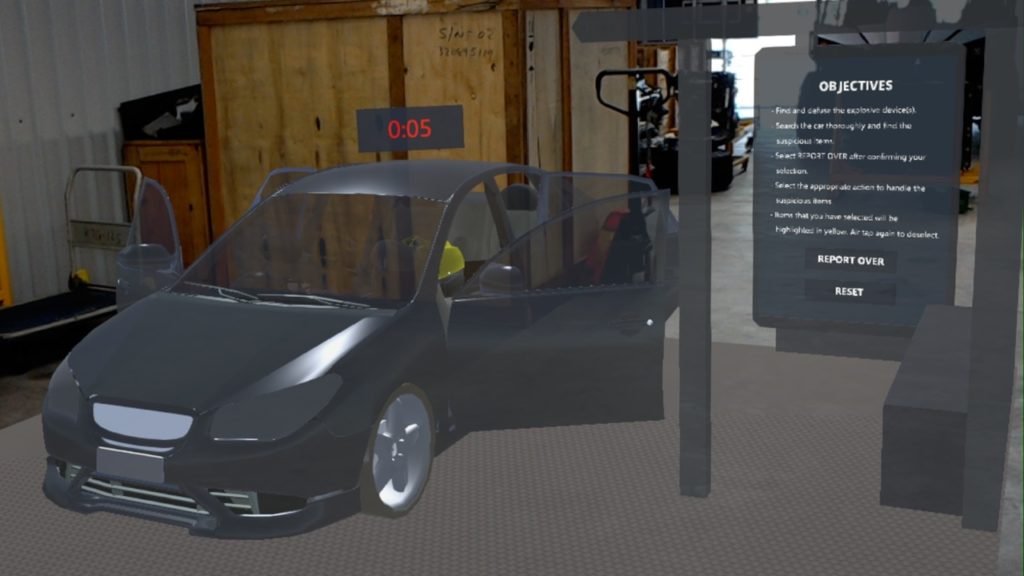 It might appear weird to the observer to see someone wearing a headset pinching and swinging his arms in mid-air, but with the programme centred around my point of view, it was the only thing I was focused on.
"When widely adopted with more applications available, this technology will act as an extension of the user, bridging communication by sharing vision, knowledge and skills seamlessly via cloud.
"Coupled with artificial intelligence (AI) and future cloud processing, MR and AR will allow individuals to access real-time information of the physical world within their sight and perform AI-aided decision and execution on the fly. These technologies will be increasingly pervasive, and possibly taking over mobile phones. With these extended realities, there is more than what meets the eye," added Dr Lee.