Singapore's hospitality industry has been seeing a manpower crunch.
In May 2022, many of the 160 member hotels under the Singapore Hotel Association (SHA) told The Business Times that they see a "critical shortage" in their operational departments, especially housekeeping.
SHA executive director Margaret Heng said affected hotels had to cap occupancy at 50 per cent or shut restaurants on certain days to maintain service standards.
Now, imagine a hospitality industry in Singapore where hotels do not innovate to compensate for the lack of manpower and accommodate the millions of visitors to Singapore every year.
In 2022, some 6.4 million visitors arrived in Singapore.
Singapore's hospitality and tourism sector makes up 4 per cent of the country's gross domestic product.
The Singapore Tourism Board (STB) also expects tourism activity to recover to pre-pandemic levels by 2024.
Singapore's hotel industry has become a core industry within the tourism sector.
The hotel industry also contributes about 20 per cent of total tourism receipts. In 2022, tourism receipts reached an estimated $14 billion.
To accelerate innovation, drive sustainable growth and build a resilient workforce in the hotel sector, the Hotel Industry Transformation Map (ITM) 2025 was launched in October 2022.
STB developed the ITM in partnership with the Food Drinks and Allied Workers Union (FDAWU), SHA, industry players and other government agencies.
The Hotel ITM 2025 builds on the success of the first ITM launched in 2016, focusing on strategies such as capturing demand with fresh hotel concepts, driving sustainability, gearing up for the next phase of innovation and future-proofing the workforce.
Emphasis on Skills
JEN Singapore Tanglin is one example of how a hotel has innovated in line with the Hotel ITM.
JEN recognises the importance of its 150 staff and their upskilling.
During the pandemic, when the hotel sector was at a standstill, JEN sent its staff for e-learning courses.
The hotel has also partnered with various educational institutions and sent its staff for upskilling and retraining, such as the WSQ diploma at Nanyang Polytechnic and micro-learning courses at Temasek Polytechnic.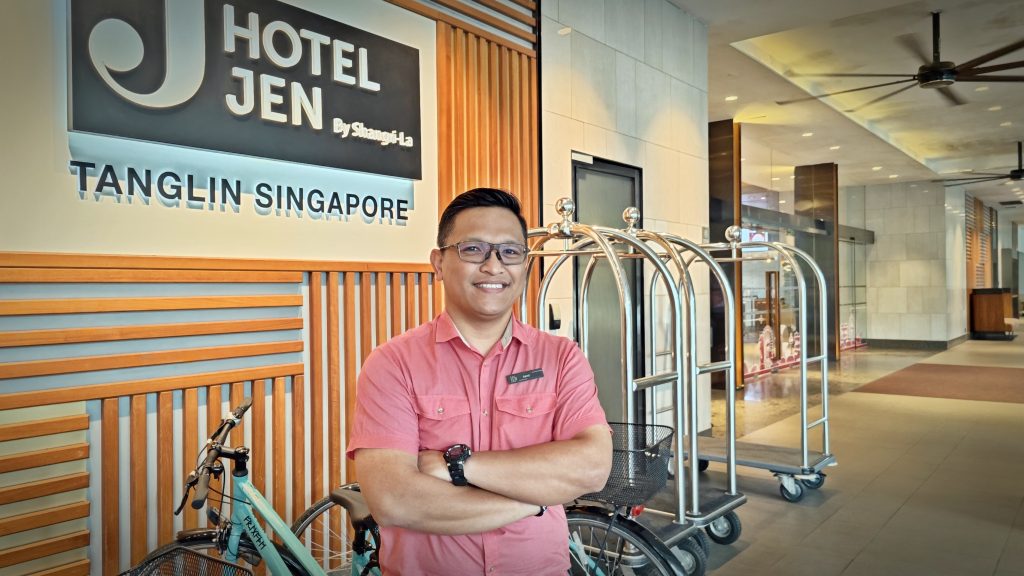 One such employee of JEN who embodies upskilling is Fire Life Safety Manager Azmi Wahib.
Since joining the company in 2021, besides attending various courses that are prerequisites for his job, he has also attended other courses outside his scope.
The courses include Environmental, Social, and Governance and a Safety, Health and Environmental Management degree.
The 40-year-old said: "My past work experiences have mostly been on fire safety. I took a Safety, Health and Environmental Management degree to complement my fire safety experience.
"I hope to contribute more to the company with the additional knowledge."
Besides leveraging the Hotel ITM, JEN has also formed a Company Training Committee (CTC) with FDAWU.
An initiative by the Labour Movement, the CTCs complement ITMs in helping workers and companies transform.
More Innovation
Innovation at JEN does not end with the jobs and skills of its employees, such as Azmi. The company also emphasises industry transformation and digitalisation.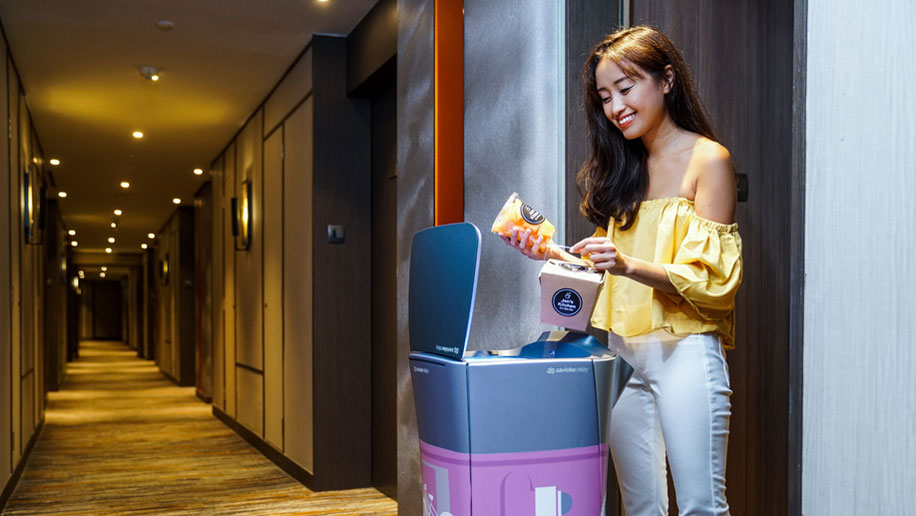 In 2017, the hotel introduced an autonomous relay robot called JENA to deliver amenities and food to in-room guests.
The hotel said that guests can expect to receive their requested items within 15 minutes with the help of JENA and that the robot has been "getting important things done well".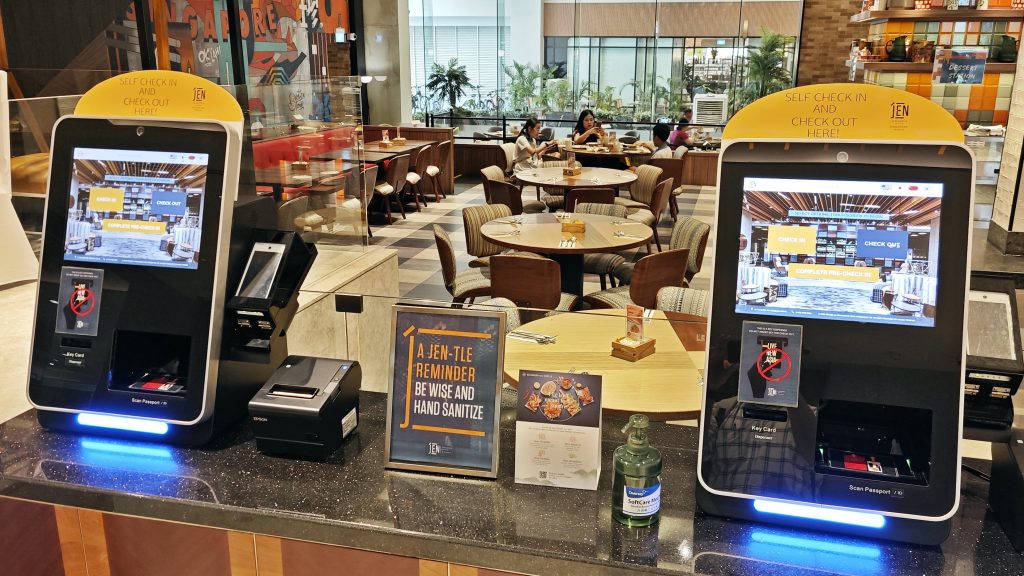 The hotel also implemented two digital kiosks for self-checking in and out of guests.
Supported by facial recognition technology, JEN said it is amongst the first hotels to launch this innovation with tech company NEC.
The hotel said: "This aligns with the hotel's direction towards a more contactless guest experience and would enable productivity gains. The solution will be integrated with STB's E-Visitor Authentication system, automating checks on the stay validity of short-term visitors."
But front-facing customer experience is not the only thing that makes a hotel tick.
JEN is also working to implement other solutions to improve productivity.
These include back-of-house automation to automate various processes and tasks, which require manual labour by room and linen attendants.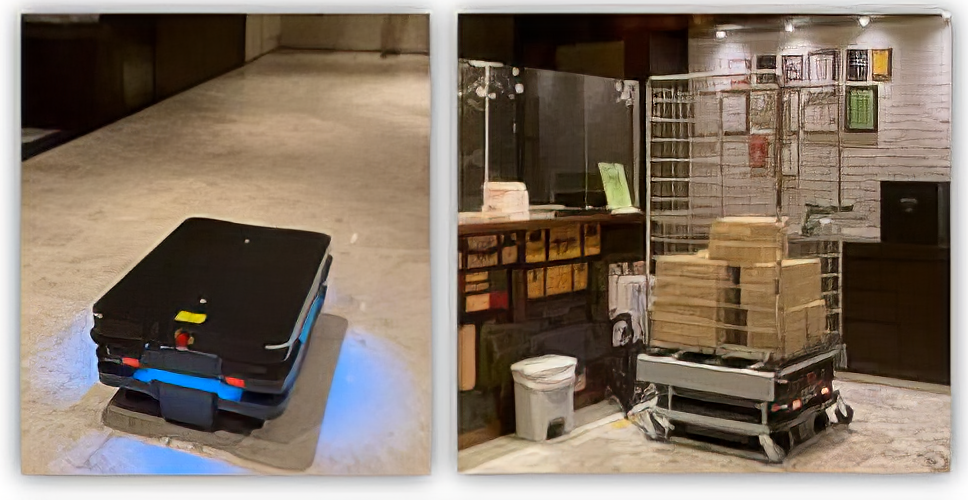 The company plans to automate these processes through an integrated automated ecosystem driven by Autonomous Mobile Robots (AMRs).
These AMRs will automate laborious tasks such as sorting, counting, packing and distributing linen and other room amenities throughout the hotel.
For Azmi, he is already seeking approval to improve productivity in his engineering department.
It includes a smart system to check the condition of exit signs throughout the hotel.
The checks are done physically, and he would have to check more than 100 exit signs every quarter.
He reckons that if he sets aside his other tasks, checking all the signs will take a full day.
But with the smart system, he would remotely know the condition of all the exit signs from his computer.
"With the time saved from the smart system, I hope I can make better use of my time on other tasks," Azmi explained.
Another innovation Azmi has requested, also currently in the approval stage, is a probe to assist with checks to eliminate work-at-height risks.
More to Come
Azmi does not plan to stop upgrading himself anytime soon. He plans to enrol in a Maintenance of Fire Protection Systems course.
He said that through the course, he would learn more about the fire prevention system.
"Instead of learning about the system from my vendors, I will have my own knowledge from this course. I get to know about the things they are doing right and the things they are doing wrong," he added.