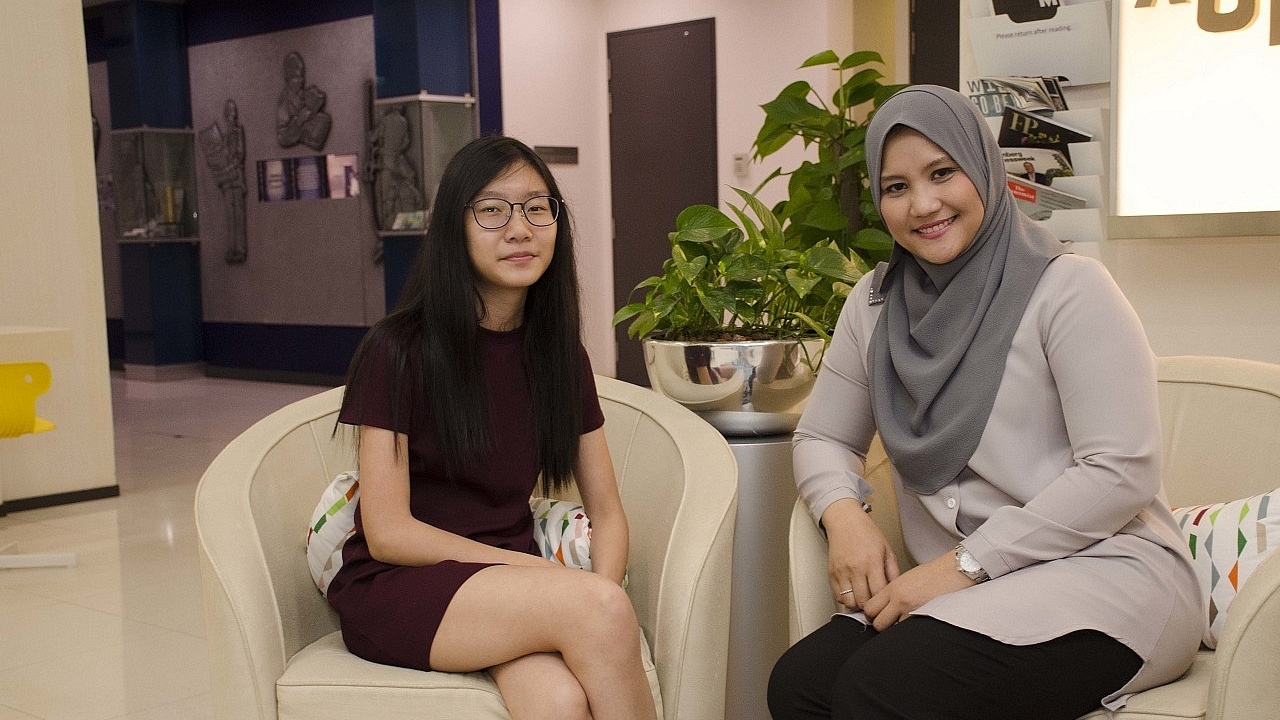 Photo Credit: Jonathan Tan 
For 23-year-old Yam Su Xian, chancing upon Young NTUC's Career Network (YCN) programme while on Facebook became her key to unlocking her future.
"I've never come across such career mentoring before, so I thought that it would be useful as I had been unsure about my future. I was at the stage where I was looking for jobs, sent out a few applications, but did not get any calls for an interview," said the Business Management with Communications major.
So she enrolled herself with the YCN. Through the YCN engagement sessions with volunteer career coaches, Su Xian managed to get a better indication of the different jobs that would potentially suit her interest and personality. She was also connected with her mentor, Zuhaina Ahmad, 38, who heads business support in her company, at the sessions.
For a start, Zuhaina helped to look through Su Xian's resume and gave her suggestions on how to enhance it. They also worked together to create a LinkedIn profile to boost Su Xian's visibility to prospective employers.
"On a daily basis, I gave her a few suggestions who she could add to her network to increase her opportunities," said Zuhaina, who volunteered with the programme as a means of paying it forward to help others through the same struggles she experienced in her early career.
As Su Xian was reserved and was short of self-confidence, their interactions were centred around boosting that confidence.
"I think the unlocking part was telling her to just be herself. We had to find a job that matched her personality. Being open to taking advice and suggestions was all Su Xian's effort," recounted Zuhaina.
Su Xian, who eventually found a position as an accounts officer, shared that Zuhaina's motivation helped increase her confidence.
"I found the programme useful because back then, I was alone by myself with friends on different paths. Some of them had already found jobs, some were holidaying and others were still studying. I was on my own until I found out about career mentoring with YCN," she added.
Know of someone who could use a little help and guidance with their career paths? Feel free to point them to Young NTUC's Youth Career Network today!