I'll confess: I'm a young, able-bodied young Singaporean who (unfortunately) would sometimes take the trivialities of everyday life for granted.
That said, I know I'm not alone. For instance, how many of us would stop to consider, say, grocery shopping?
Now imagine being old, alone, and stuck in a wheelchair and having to reach for that box of cereal on the top shelf. Or how about navigating that narrow supermarket aisle, not quite knowing if you'll win the struggle with the groceries stacked atop your lap?
Thankfully for our elderly, NTUC FairPrice has officially launched its new Enabled Store.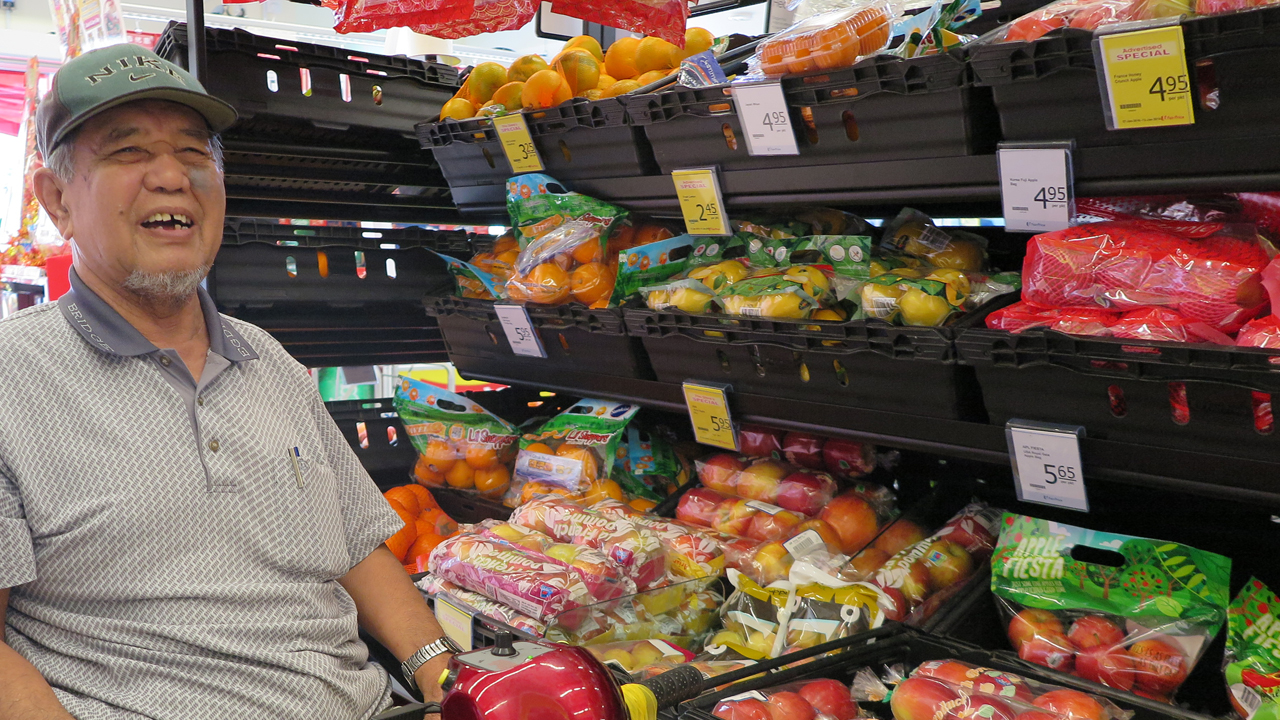 AGEING POPULATION? NO PROBLEM!
And what's more, the Enabled store – which is meant to better serve the needs of the elderly, including those with disabilities – is located within the Enabling Village at Lengkok Bahru.
Why Lengkok Bahru? Well, according to Department of Statistics, in 2010, Bukit Merah had 24,000 elderly residents aged 65 and above, the second highest elderly-populated area in Singapore! With the store conveniently located within the village itself, residents are then able to benefit from an integrated community space.
Curious to find out more, I spent an afternoon experiencing what it is like to grocery shop as a wheel-chair bound individual.
WIDER, BETTER, LOWER, EASIER
Now, first things first. For this role, I had to first and foremost quickly gain usage of a wheelchair. That, as I found, was yet another herculean task.
Once I had gained some form of manoeuvering control, I found (thankfully) that the aisles were wider as compared to other FairPrice outlets. I did a check and found out that instead of the typical aisle berth at 1.2 metres, I was now cruising down aisles that were 1.5 metres wide. What's more, the shelves were also placed lower, which meant I could easily reach and grab products.
That made it far more convenient to wheel myself from aisle to aisle, pick out my necessities and place them on the attached wheelchair-friendly trolleys.
According to Branch Manager Terry Chua, FairPrice tries its best to showcase the same products from the bottom to the top shelf. With this, he hopes to give the disabled the same shopping experience as physically-abled shoppers.
Mr Chua added that 25 to 30 per cent of the shoppers at the store are seniors. Elsewhere, the checkout counters and chillers have been lowered as well.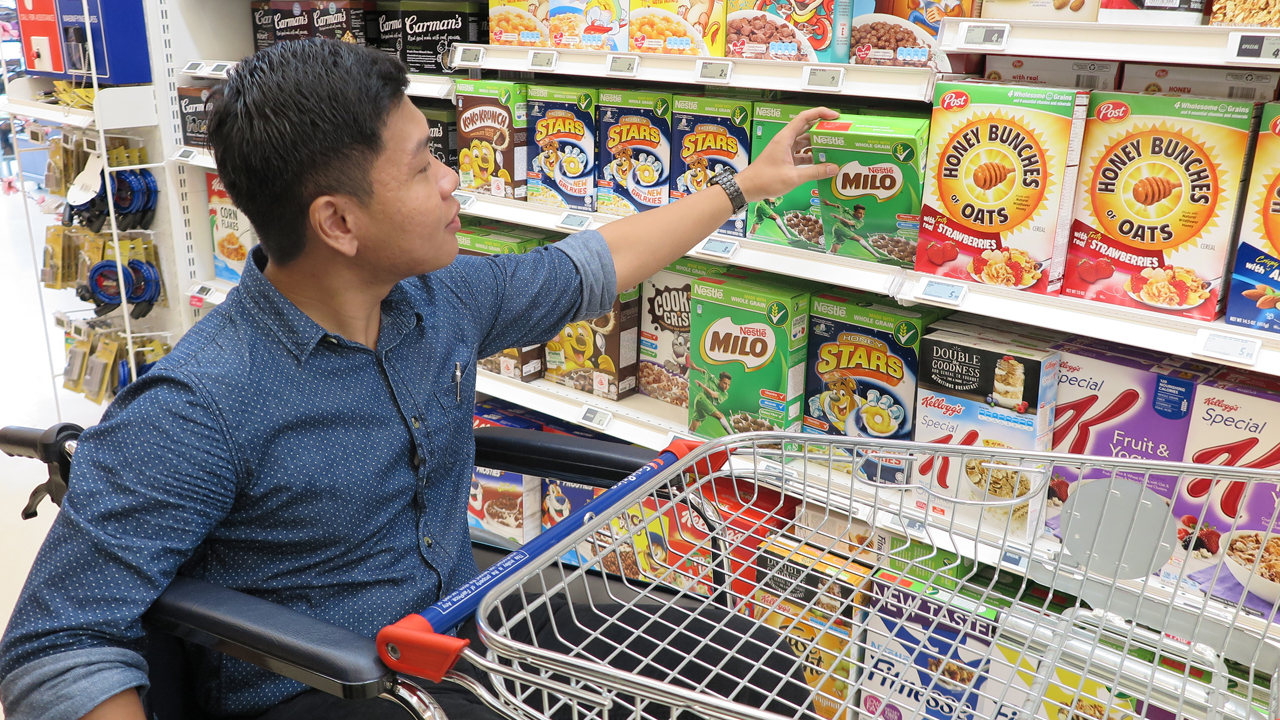 Beyond that, I also found magnifying glasses at each aisle – provided for customers to have some help in reading the tiny labels at the back of products. Should shoppers require further assistance, there are also call buttons prominently located beside the magnifying glasses on each aisle. Giving that a try, it took the staff less than 10 seconds to come to my aid.
All in all, the initiatives at the Fairprice's enabled store, though seemingly simple, carry much thought into providing a palatable and inclusive shopping experience for our elderly, such that they can carry out their errands with ease and comfort.
And that, for me, should never be taken for granted.