I still vividly recall when Kisi, a tech company that specialises in keyless security, released a study called Cities for the Best Work-Life Balance in 2019.
Singapore was the second most overworked city in the world.
The study stands out in memory because it was one of those rare times where Singaporeans came together unanimously to a finding; that they were overworked. 
But being overworked does not always equate to productivity. For example, a separate study just two years earlier found that office workers in Singapore were the least productive among 11 countries polled.
The most overworked but least productive; no economy nor organisation would like to be bestowed the title.
But one company believes that it can change all that and put productivity and leisure back into its employees' work-life.
That company is Royal Plaza on Scotts.
Work-Life Excellence
According to Royal Plaza on Scotts, it is one of the first organisations in Singapore to implement no after-hours communication, no meeting Fridays and hybrid workplace people practices.
Coming from a company in an industry that functions around the clock, that says something.
The new practices state that employees should avoid work communication after hours, on rest days and public holidays to allow ample rest while taking their minds off work.
These include emails, calls and text communication.
The hotel is also no stranger to such worker-centric practices. In 2019, the establishment clinched the Singapore Best Workplaces award during the Great Place to Work Awards 2019.
That same year, the hotel's general manager and chief experience officer Patrick Fiat received a Medal of Commendation from NTUC for his contributions towards creating a fair and progressive workplace.
He also ensured that the company adopted four of the nine Tripartite Standards by the Tripartite Alliance for Fair & Progressive Employment Practices (TAFEP).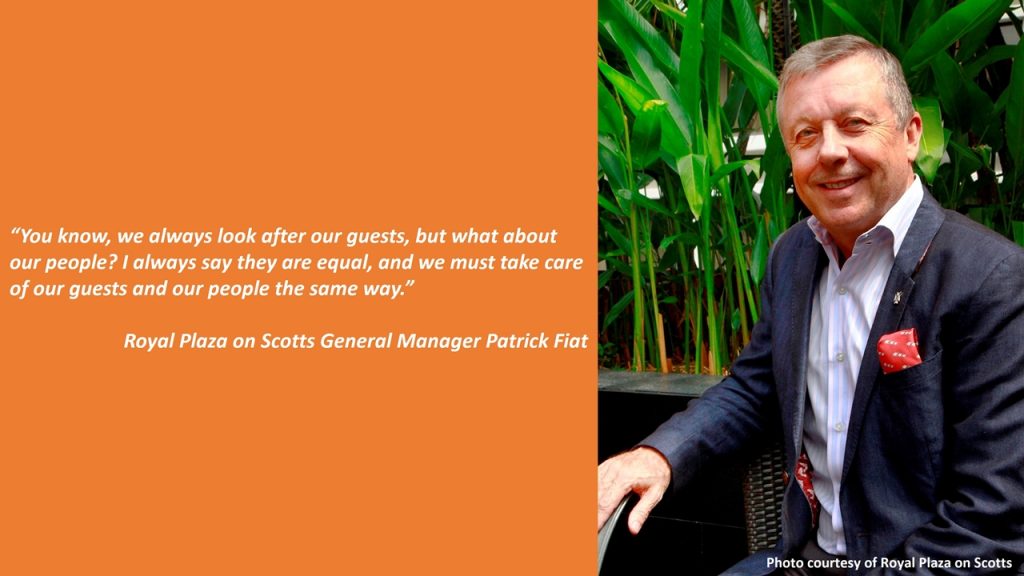 Speaking to LabourBeat, Mr Fiat shared three reasons why the company decided to embark on these practices to enhance its workers' work-life balance.
For one, it was because many industry players said implementing the initiatives was impossible.
He said: "In our industry, people often say you cannot [practice no after-hours communication] because you always have to be contactable 24/7. This is an excuse, and many people just take the easy way out."
He shared that what Royal Plaza on Scotts wanted to achieve was the Tripartite Standards for work-life balance. The standards also acted as a checklist to show that the company was on track in its efforts.
The second trigger for the hotel was the pandemic.
He said: "People are stressed. We can see the anxiety on their faces, the sadness. They do not know when it will stop … So you have all these uncertainties, and we asked ourselves how can we help support? You know, remove some of these barriers of stress."
The last trigger was part of the company's motto, where good is never good enough, and they wanted to strive to be the best they could be for their workers.
He said: "So we said 'okay let's see how we can keep improving ourselves to give the best work-life harmony [to our staff].
"You know, we always look after our guests, but what about our people? I always say they are equal, and we must take care of our guests and our people the same way. Especially when we understand that what they do is not the most glorifying of jobs; we have to do our part and support these [initiatives]."
Executing and Maintaining the Practices
According to Mr Fiat, committing to allow such practices is a two-way street.
Employees need to know that being uncontactable after hours does not mean that they are poor workers. Supervisors need to trust that their subordinates take ownership of problems that arise and solve them.
"It is a long journey; it doesn't happen from one day to the next," he added.
When asked if Royal Plaza on Scotts will be maintaining these initiatives even after the pandemic blows over, he confidently replied that the initiatives were here to stay.
"I think we should have taken that pledge a long time ago," he smiled.
"The whole situation with COVID has made us say 'let's just do it.' So now that we have started, it is going to be an ongoing part of our new culture."
Employees' Take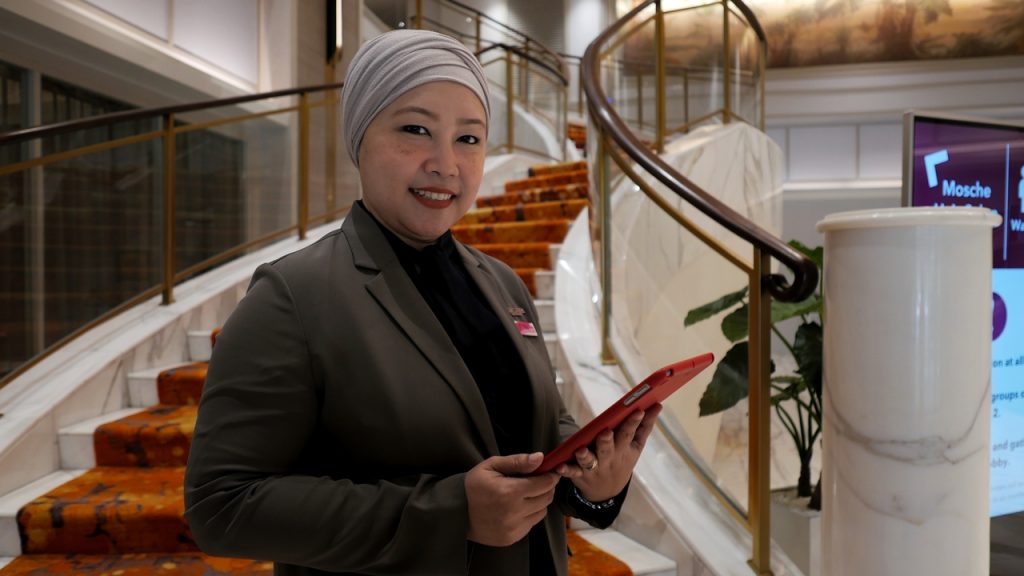 Tina Kassim, a senior sales manager who has been with the company for over 10 years cumulatively, welcomed the initiatives. However, like many of her colleagues, she had to get accustomed to the new practice.
"I guess it is a matter of getting used to it and practising it," she explained.
Ms Kassim has to deal with external clients daily. Often, they will also contact her even after office hours.
"Being in sales, we perceive everything as urgent. Even after working hours, every call is business to us, and it is a matter of urgency that we respond immediately. So it lies on me to sift out what is urgent and what can wait, as well as to relate our company's new best practices to them."
So far, most of her clients have been understanding. As a result, she now can spend more time with her husband and teenage son without worrying about her office obligations after hours.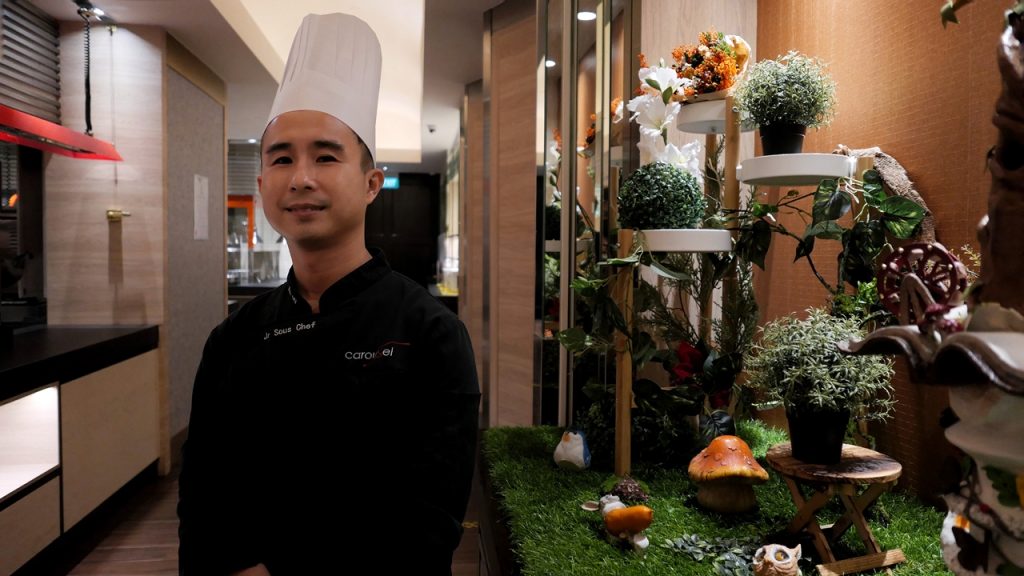 The same can be said for 39-year-old junior sous chef Aaron Tan, who has worked at the company for over 13 years.
Aaron shared that before implementing the new initiatives, his colleagues would sometimes contact him after his shift or even when he was on leave on recipes or where to find specific items around the kitchen.
He said: "In the past, it could be a little frustrating at times. I mean, we could already be off work, our minds ready to switch off to spend time with our friends and family, then a message comes in and takes you away from that time."
Mr Tan also shared that the implementation of no meeting Fridays has also given him more time to focus and prepare for his shift on the weekend.
"We used to have morning briefings every Friday with our management, which also coincided with the delivery of our supplies," he shared.
"But now we have more time to deal with all these issues like concentrating on packing the store, organising the items or even planning our duty rosters."