The temperature climbed and the roar of exhaust fans grew as I made my way through the narrow corridor.
I was heading towards the waste sorting facility of Paya Lebar Quarter (PLQ).
Touted as a business and lifestyle hub, PLQ also prides itself on sustainable development, one that plans for waste reduction and is committed to maintaining a responsible supply chain.
While the sorting facility itself was by no means small, the atmosphere felt claustrophobic. The warm air felt heavy, and it was accompanied by an all too familiar scent that can be found at most refuse centres.
The constant rumbling noise that filled the area wasn't particularly pleasant either.
It was an uncomfortable environment. But it was one that hooklift truck driver Leong Siew Nam, 50, and waste sorter Yeo Hock Lai, 61, are all too familiar with.
Mr Leong is responsible for transporting PLQ's waste out of the facility, while Mr Yeo does an assortment of waste clearing tasks for both recyclable and non-recyclable waste.
Other than the uncomfortable setting, both Mr Leong and Mr Yeo's do not earn much, drawing around $2,000 and $1,400 respectively.
But work is about to get better for workers in the sub-sectors of the waste management industry.
More Skills, Better Pay
After a year of deliberation, the Tripartite Cluster for Waste Management (TCWM) revealed its plan to give a leg up to workers in the industry on 24 January 2022.
The TCWM consists of stakeholders from the workers' unions, employers and their associations, as well as the Government.
Together, they negotiated to create a new Progressive Wage Model (PWM) for the industry which will equip workers with better skills, and in turn, better pay.
The proposal has already been accepted by the Government and is slated to come into effect from 1 July next year.
Workers like Mr Leong and Mr Yeo will get a baseline wage when they fulfil the Workforce Skills Qualifications (WSQ) training requirements.
For hooklift drivers, the baseline wage will be $2,710, and for waste sorters, $2,110.
And this is not a one-time increment either.
The TCWM's proposal has a structured increment for these workers over the next six years. This will bring the minimum baseline wage of a hooklift driver up to $3,760, and a waste sorter up to $3,160 by the year 2028.
The TCWM had also proposed an annual PWM bonus of no less than a month's salary, as well as minimum hourly overtime pay.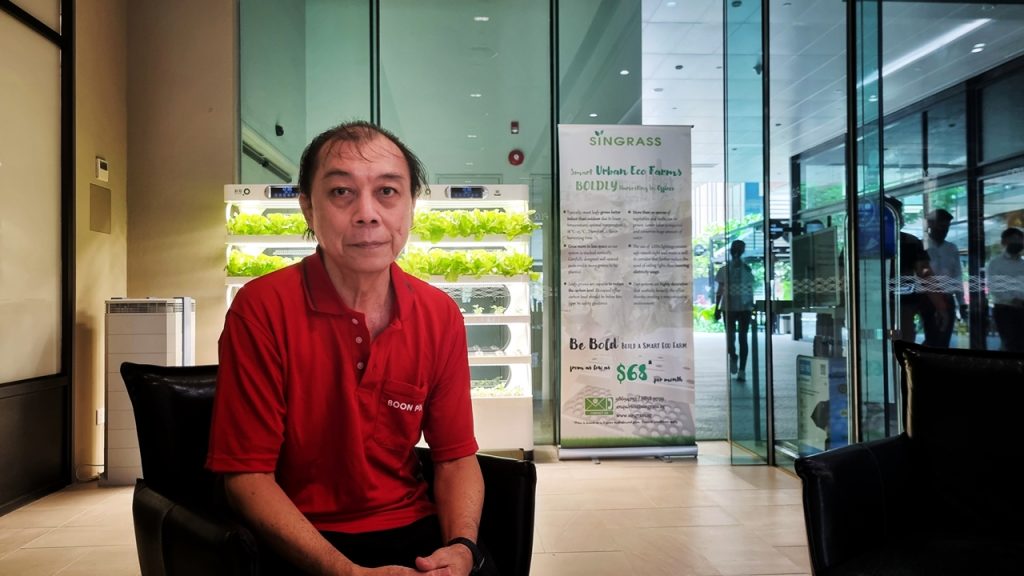 Better Pay, More Prospects
These increments would be beneficial for Mr Leong and Mr Yeo.
Mr Leong, who has a teenage schooling daughter, said that with the improvements to the industry, he plans to stay in the industry in the long run.
"I am glad for the implementation of the PWM in the sector. It will allow me to improve my efficiency, as well as raise my salary," he said in Mandarin.
Mr Yeo, who used to work overtime till he started having to care for his ageing mother, said that he appreciates the increase in salary. 
He has stayed in the industry for over 14 years because of familiarity with his work but is open to training and looks forward to trying new things and taking on new responsibilities.
When asked if he was hopeful that more locals will join the sector, he simply replied with a laugh: "See the pay high, they will join lah!"