I won't blame you if you drove past this building at 2 Punggol Drive and thought it was a new neighbourhood primary or secondary school.
The only indication that it isn't either is the sign – NTUC First Campus' My First Skool Early Years Centre.
The building is actually a three-storey 8,786-sqm preschool education centre for children from 2 months to 4 years. Imagine one-and-a-half football fields – that's how much space this centre has. The daily 10,000 step challenge won't be hard to achieve for the teachers there, I'm sure.
It's the largest early years centre to be opened by My First Skool to date and can accommodate 1,065 children, including 160 infants.
When the centre was officially opened on 23 May 2019, it already had more than 600 children – 564 in childcare and 45 in infant care. The number is already the highest enrollment in any early years centre in Singapore.
Some 220 qualified teaching staff and centre attendants are on hand to teach and nurture children.
Outdoor and Indoor Learning Environments
The centre has both outdoor playscapes and indoor learning areas for the children to soak in both the sun and information. It also boasts an in-house commercial kitchen that prepares fresh, healthy food for the children.
These are but a testament to the centre's holistic approach by integrating and emphasising on health and nutrition, the outdoor physical environment and indoor learning zones – all necessary for a child to develop a healthy mind and body.
According to My First Skool, children who spend time outdoors are healthier physically, mentally and emotionally. Being outdoors also provides opportunities for socialisation and learning.
Echoing the nation's move for more preschools to explore outdoor learning, the centre provides five unique outdoor playscapes.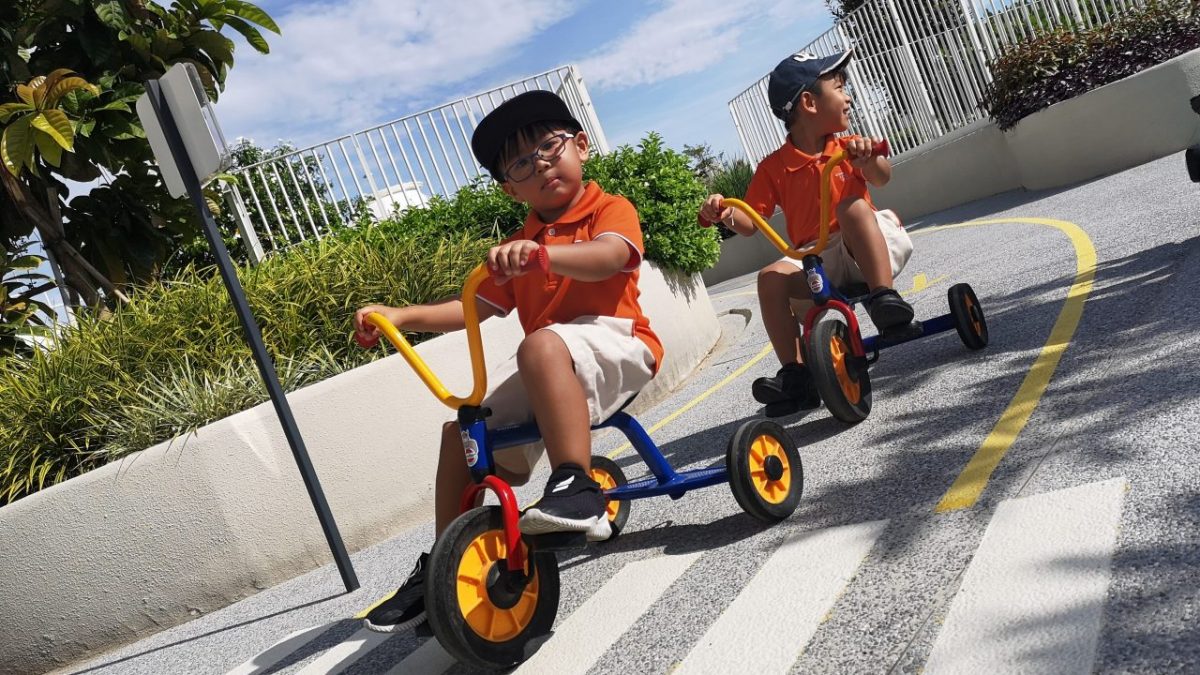 The outdoor playground is where children can freely explore, crawl through tunnels, and even cycle.
Meanwhile, the water play zone has nine water jets sprouting into the air. The purpose of such an area besides letting children have fun playing with water? It's to introduce them to textures and temperatures while providing them with the opportunity to strengthen their motor skills through actions like pouring, stirring and scrubbing.
There's also the land play zone where children get to do gardening activities, mountain play zone where children can try rock climbing to build confidence, and the forest play zone where children can explore and use their imagination to play.
Meanwhile, the indoor learning environment was deliberately designed to encourage locomotors and non-locomotors activities to meet the learning and developmental needs of children.
The indoor learning areas are separated into five zones, with each zone catered to a specific developmental need for your child – the creative zone, expression zone, relax zone, engagement zone and reading zone.
To give you an idea, the creative zone is where your child goes to develop his spatial awareness and fine and gross motor skills.
Children can head to the expression zone to express perceptions, feelings and ideas through music, art and drama.
To inculcate a love for reading from a young age, the reading zone has been designed using different vehicles, resulting in exciting reading environments. They have the Tank Shelter, the Push Cart, the Boat, the Airplane and the Train.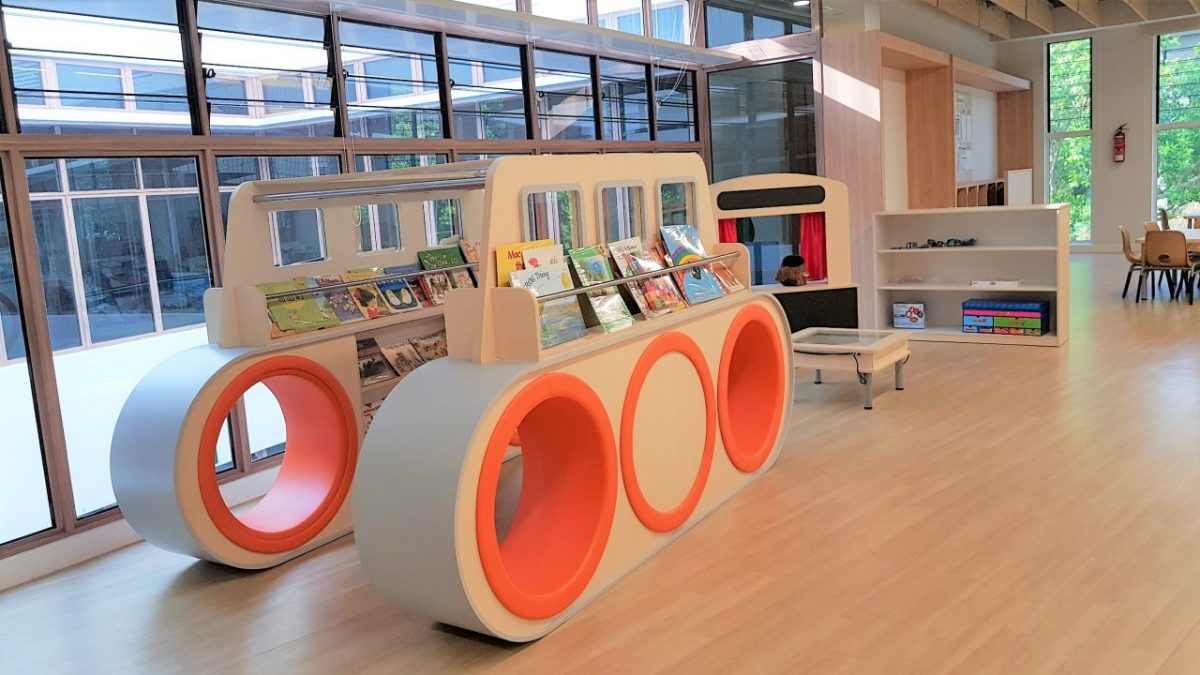 Importance of Food, Nutrition and Hygiene
Of course, such a large centre would need an equally large kitchen to feed all the children there. And the early years centre is the only one in Singapore that has a commercial kitchen.
Led by Chef Bernard Lim, his eight-person team of cooks and assistant chefs prepares fresh healthy and wholesome food daily.
From what I hear, Chef Bernard used to work at a three Michelin star restaurant before coming over to head the kitchen at the centre. That says something about the standard of the food they provide.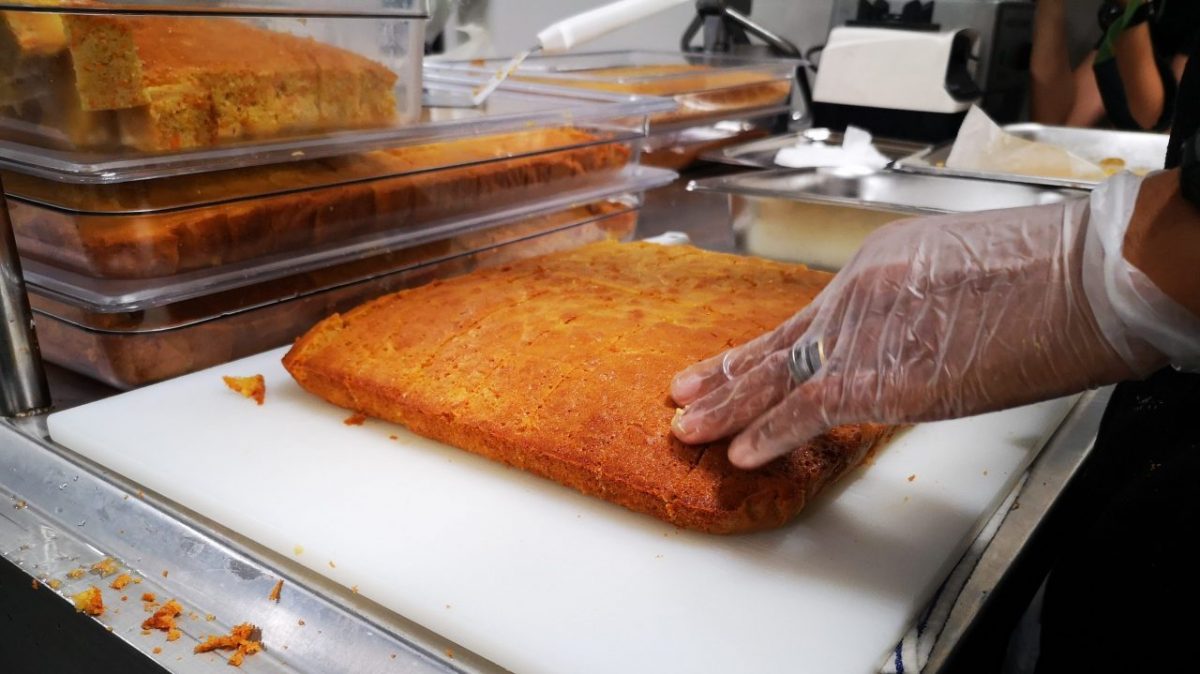 What's in Plan
Given the size of the place, it's not that they'd run out of space anytime soon. But to make sure that it can cater to a large number of young families, especially in the northeast region of Singapore, three My First Skool Large Childcare Centres will be constructed by 2021.
And get this, all eligible Singaporean children from the centre will be guaranteed a place at one of the three partner Ministry of Education kindergartens in Punggol for their Kindergarten 1 and 2 education.
Childcare centres are increasingly being assessed for affordability, excellent facilities, the high quality of education, and the passion of early childhood educators in wanting to shape a better future and society.
And this state-of-the-art centre seems to already check many of these boxes.