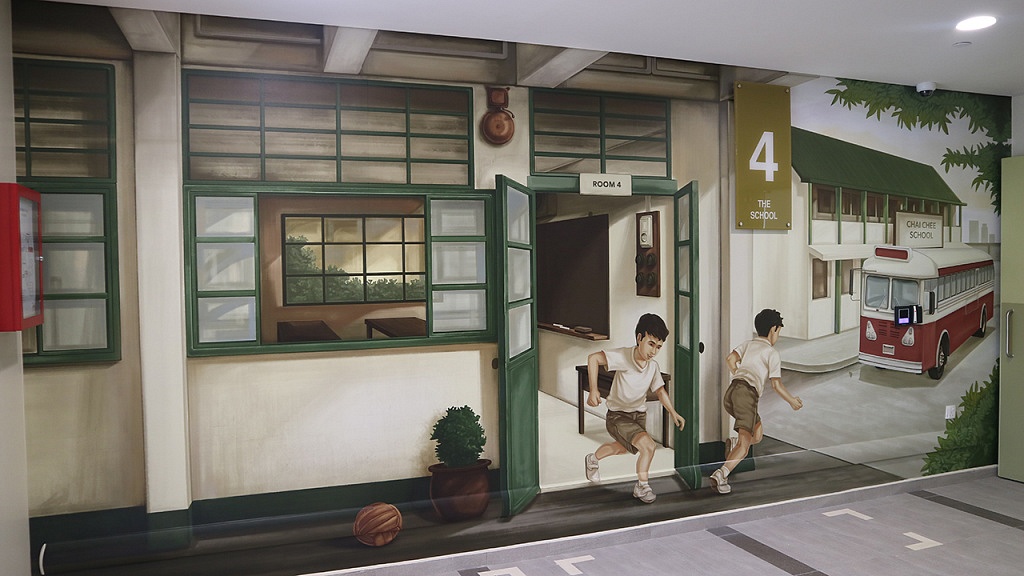 Imagine living a life where you cannot seem to remember the past. A life where memories are forgotten and confusion ensues as you struggle to recall where things are. Special moments are like hazy impressions and you only vaguely recognise faces.
Such is the reality experienced every day by seniors suffering from dementia, and nursing home operator NTUC Health has been doing what it can to make life a little better for its nursing home residents.
"Since majority of the residents generally stay at nursing homes for a long period of time, we wanted to give them a more stimulating space to live in, and somewhere they can call home… We created nostalgic customised spaces that are relatable to our residents, functional, and more importantly, safe," said Raymond Lim, centre director of NTUC Health's Nursing Home (Chai Chee).
Visual Appeal
In particular, NTUC Health's Nursing Home in Chai Chee has made use of three-dimensional street-style paintings and furnishings take on local flavor to stimulate memories.
Familiar scenes such as a HDB void deck, Tanjong Pagar Railway Station and elements such as a traditional barber's shop have been incorporated to help stimulate the minds of residents, uplift their mood and encourage engagement with peers, staff and family members.
Here's a closer look at some of these unique spaces. How many of them resonate with you?