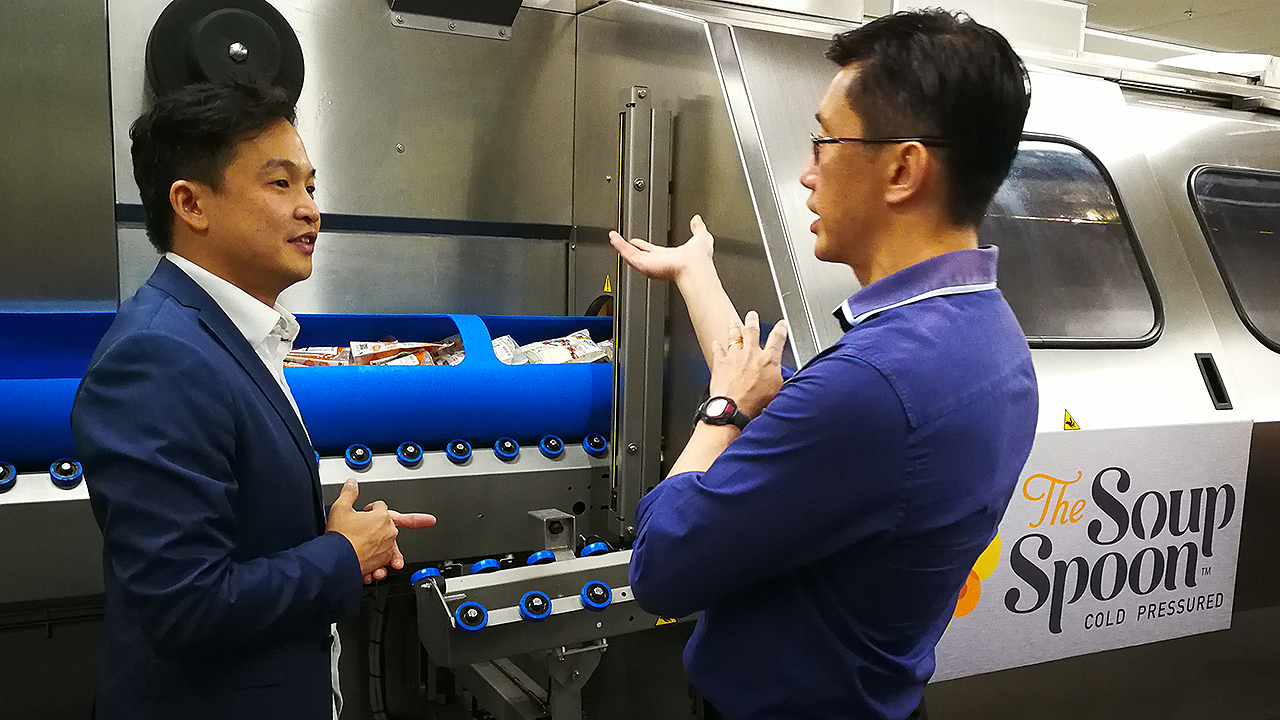 Imagine being able to ease your late night hunger pangs with your favourite nutritious bowl of soup from local restaurant The Soup Spoon. Nope, we're not talking about a new 24-hour delivery service, but a ready-to-eat pack of soup that you can easily warm up right in the comfort of your kitchen.
In case you're wondering, said bowl of soup isn't packed with preservatives. Rather, the secret to what keeps it fresh lies in the way the soup is prepared – via a new technology called High Pressure Processing, or HPP for short.
In a nutshell, HPP destroys food-borne pathogens in packaged refrigerated products using ultra-high pressure, while maintaining the taste and nutritional properties without using any preservatives or applied heat. That, right there, is healthy convenience.
New Opportunities for Food Manufacturers
The High Pressure Processing technology is opening up new doors for food manufacturers to save on manpower, push up productivity and find new regional markets for their products.
To find out more, we recently went on a learning journey to The Soup Spoon's HPP facility for food and beverage (F&B) industry practitioners. Here's what we found out:
Opened in mid-January 2017 with funding from the Lean Enterprise Development (LED) scheme, The Soup Spoon's HPP facility is the first in Singapore.
So far, TSS and four other food manufacturers have used the technology on ready-to-eat meals, seafood, soup packs, meat and beverages.
In addition to churning out great food, the companies have since reported manpower savings and productivity improvements of 50 per cent.
The extended shelf life of the food products also means they can be shipped further, thereby opening up regional export opportunities for the companies.
Cluster Collaboration
To familiarise other interested companies with the facility and its applications, TSS, Singapore Polytechnic and Workforce Singapore (WSG) have jointly organised a series of masterclasses. So far, 60 companies have taken part in two since January 2017.
WSG is currently working with seven companies to integrate HPP into their manufacturing processes. HPP is expected to benefit at least 50 small- and medium-sized enterprises (SMEs) over the next two years.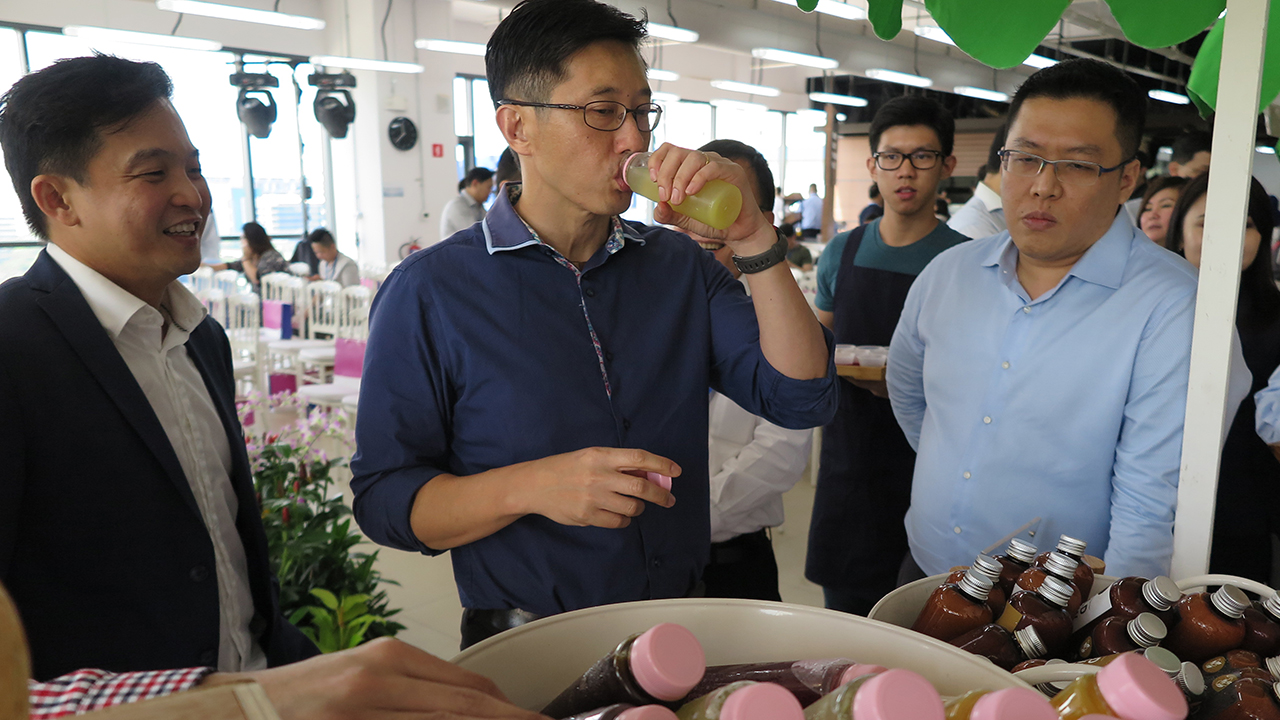 Guest-of-Honour, Minister of State (MOS) for Manpower Teo Ser Luck said in a speech that LED's focus for this year will be on cluster solutions with a broader impact.
"We have already identified and approved 71 solutions that are suitable for companies to tap on. We are encouraging companies to come together as a cluster to adopt them. In that way, we can help different sectors implement the change," he said.
Support from LED
Since its launch in October 2015, the LED scheme has benefitted more than 3,000 companies.
"We're pleased to see that the F&B services and food manufacturing sectors have been the most proactive in taking up the LED scheme to date. Participation across business services, construction and engineering has also been healthy," said co-chair of LED taskforce Desmond Choo, who is also the NTUC Industry Transformation & Productivity director.
NTUC Assistant Director-General and Director of U SME Yeo Guat Kwang said: "The food manufacturing sector faces challenges such as slow adoption of automation and productivity improvement tools, low level of innovation to create higher value-added products, as well as lack of economies of scale and skilled manpower.
"SMEs who want to overcome these challenges can tap on the LED scheme to increase productivity and develop the Singaporean core. This will in turn help to attract more locals to join their companies. We encourage SMEs to study the latest technologies and trends, join learning journeys and learn from the best."