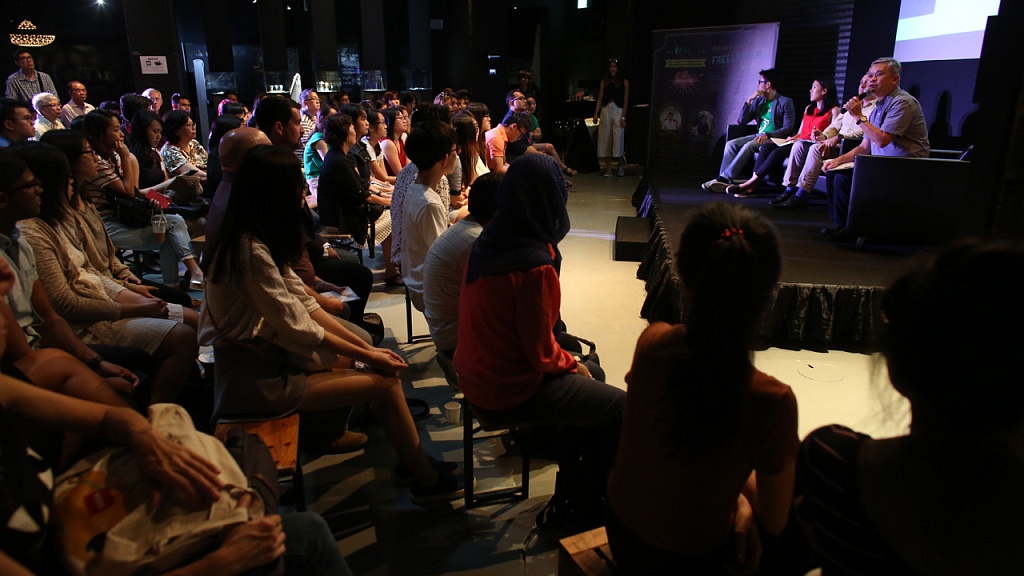 What does it really mean to have a freelance working arrangement? Or carve out a career as a freelancer?
Does it, as most parents often worry, mean instability wrought by insufficient work, irregular income and working out of home (therefore less professional)?
Or does it mean having the autonomy to do the work you love while having the luxury to work out an 'ideal' work-life balance?
Admittedly, it would be nice to have the free time to catch up with friends over brunch, emanate purpose while working out of the newest café in town, feel satisfied as you collect pay cheques the moment an assignment is completed and jet off for a holiday to refuel your creative bank as and when your favourite airline has a fare promo going?
That isn't always the case… or is it?
As we've recently discovered from the 'Fair for Freelancers' organised by NTUC Freelancers and Self-Employed Unit (UFSE), freelancing doesn't actually have to mean you're going at everything alone. And by the Labour Movement's estimate, there are over 200,000 freelancers out in the market, each and every one of them carving a niche for themselves in our ever-changing economy.
How then, can a freelancer make such a career option work out and enjoy the same kind of parity as someone working the 9-5 as a full-time employee?
Embrace the Network
This could well happen, and just by doing what freelancers do best—networking!
With some 199,999 other peers out there, it'll be well possible to meet like-minded folks who share your values and perspectives towards work. And in addition to hitting events like 'Fair for Freelancers', there are a multitude of platforms out there that could enable you to do so.
Faliq Rais here, is one such example.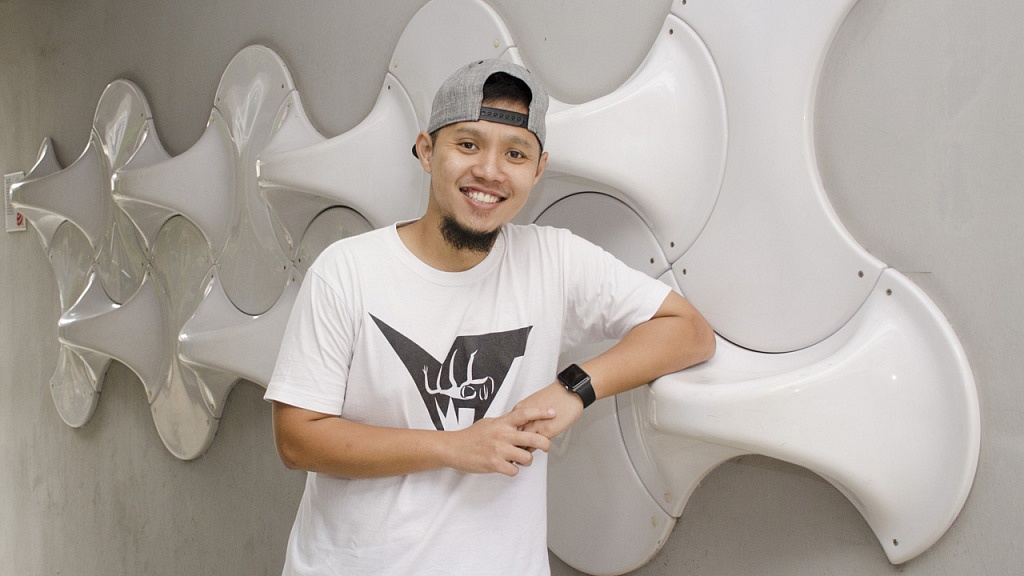 Having been in the dance scene for more than a decade, first as a dancer, and for the last seven years as an instructor and choreographer working with co-curricular groups in schools, Faliq has built up his own network of peers.
"The scene here is very small, so everyone will know everyone else. It's a small community that we met through dancing. Once you've been in the scene for long enough, people will be observing you and see what it takes to be part of the scene. I will create my own network whom I know well," he shared.
"Everyone is already close to me and so when we pass jobs on, we have the mutual understanding that we can be trusted and will do our best," he added.
Leverage Service Aggregators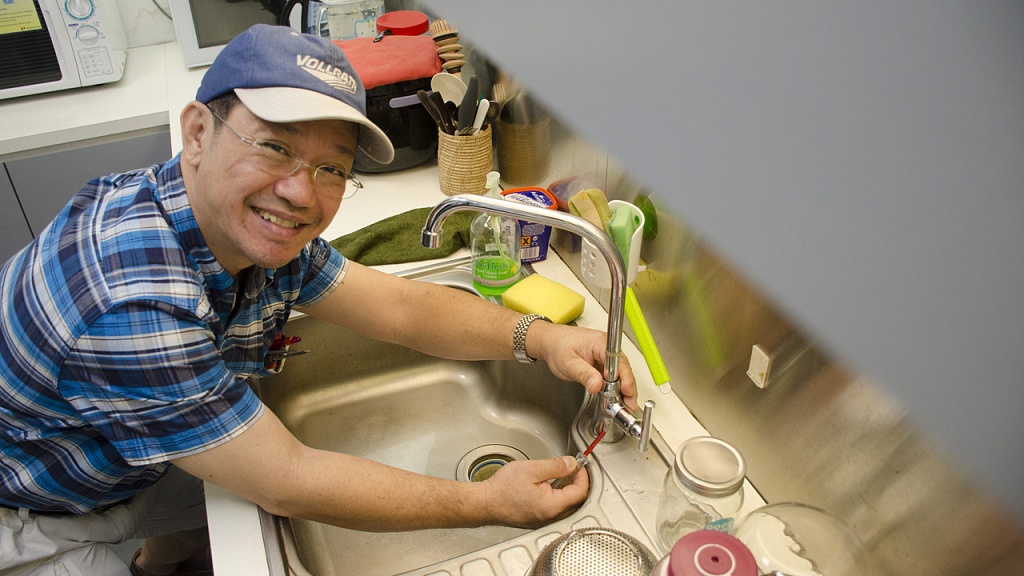 A veteran freelancer with nearly 20 years of experience, Stephen had started off freelancing the hard way through the distribution of flyers. However, in the five months since he joined the mobile first ServisHero platform, the 56-year-old experienced a quantum leap in the number of jobs received. He now attends to an average of seven to eight engagements each day, more than double his previous average of between two to three.
"ServisHero had actually reached out to me and after signing myself up, there were a lot of enquiries after just two days. The response was very good with some clients responding within the day. I find that this is very good, very fast," he shared.
"Using this platform has also allowed me to reach out to a younger generation of customers, so that my trade will no longer be invisible," he added.
How Does A Service Aggregator Work?
Think of these platforms as digital marketplaces like Carousell. Except that instead of selling items, freelancers can advertise their services to prospective clients.
In the case of ServisHero, country manager Daniel Thong shared that "ServisHero is purpose driven to empower local service providers. There is a segment of society that is trying to advertise online but are unable to do so beyond traditional methods. This sparked off the realisation that there is a lot that can be done to help these service providers market themselves better in this digital age."
To protect interests of both parties involved, the platform features a community rating system so buyers can make informed choices. For the freelancers, ServisHero has an opt-in shield programme that protects their liability to a certain monetary extent.
And should things go wry, there will be a dedicated team that will support these freelancers by looking into issues that may arise between them and their clients.
Spend Less Time Fussing and More Time Working
Freelancing may require you to bao ka liao (Hokkien: Do everything) but that need not mean that you have to end up wasting precious time and resources handling backend processes such as invoicing and accounts.
With business solutions providers such as Kaiyang Business Services, it could actually be possible to reduce the amount of time spent on the things you hate-to-but-have-to-do and devote your attention to the actual work that brings home the bacon.
For example, making use of accounting software to organise your finances and gain a perspective on how you're actually doing.
Mok Zi Yang, partner and the chief cloud accounting at Kaiyang shared: "We would first assess where they are in their careers. If they have just started out, we'd recommend a free accounting software, Wave, which they can use to send out invoices and do simple accounting processes. When they feel that their focus is no longer centered on client acquisition or business income and they're looking at taking on a more structured approach, then we can step in."
"I find that when freelancers have access to their financial information, they tend to be able to better focus on what they should be doing well and it will improve their business," he added.
There you have it. Freelancing may not have to be a lonely walk even if you're working to your own beat. What was on show at the 'Fair for Freelancers' is but a small sampling of the type of resources and platforms available on the World Wide Web. So do what you do best, go out there, explore the field and make the connections that work for you.