Case Study #1: Supporting a Member's Family through Difficulty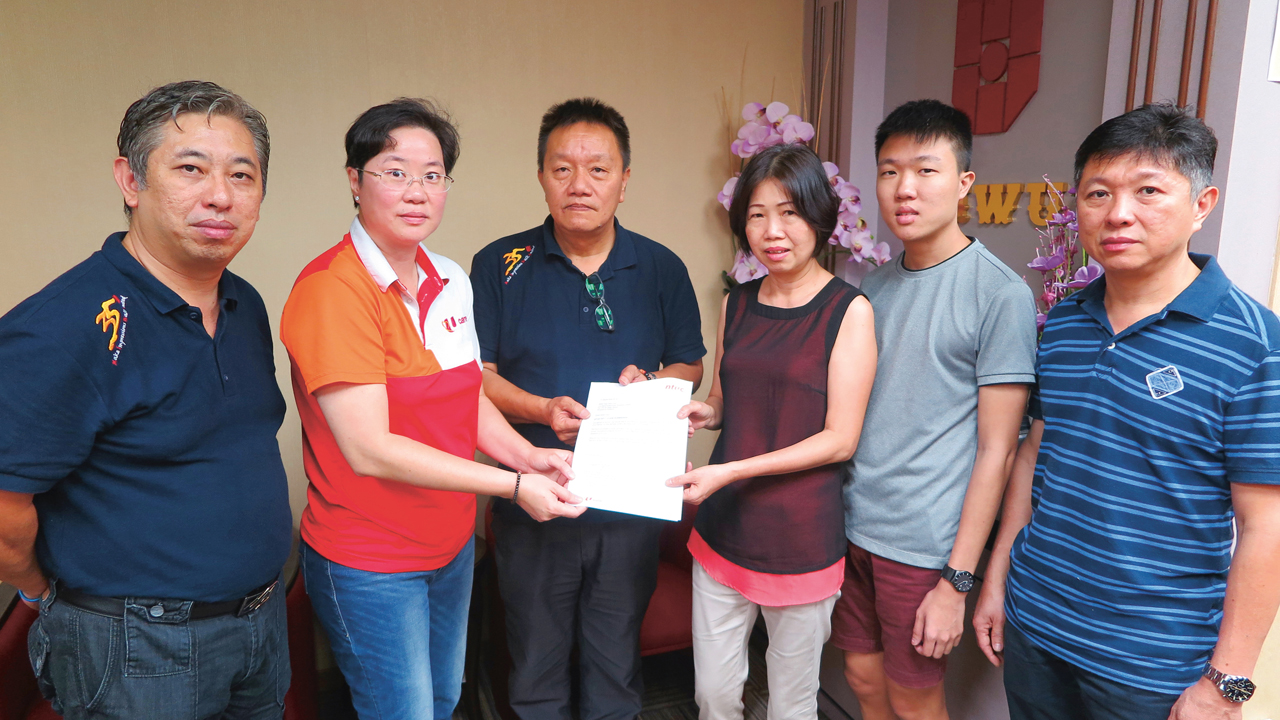 "I didn't expect this. It is good knowing that the union is here for workers not just at work, but even when out of work," said Mrs Lee – the widow of Mr Lee Keng Kim.
In May this year, 62-year-old Mr Lee was diagnosed with Metastatic Gastric Cancer. Unfortunately, the cancer was detected in the late stage and he passed away in July 2016.
Mrs Lee knew her husband – who was a union member for 31 years – was a branch treasurer for Metal Industries Workers' Union (MIWU), but she never knew the benefits that came with being a union member.
So it came as a surprise when she found out that union members are covered by the NTUC GIFT insurance.
Appreciating Union Leaders
On 15 October 2016, Mrs Lee was presented a cheque for $15,000 by MIWU President Toh Hock Poh, General Secretary (GS) Lim Teck Chuan, General Treasurer Chua Kian Seng and NTUC Care and Share Deputy Director Phyllis Lim.
MIWU GS Lim said: "We appreciate all the work done by union leaders like the late Mr Lee. I am glad that we are able to help out his family in this time of need."
Workers who have been union members for 10 years and above are eligible for $7,500 for incidents of death due to natural causes. Union leaders like Mr Lee are eligible for double the amount.
Case Study #2: Helping a Family through Hard Times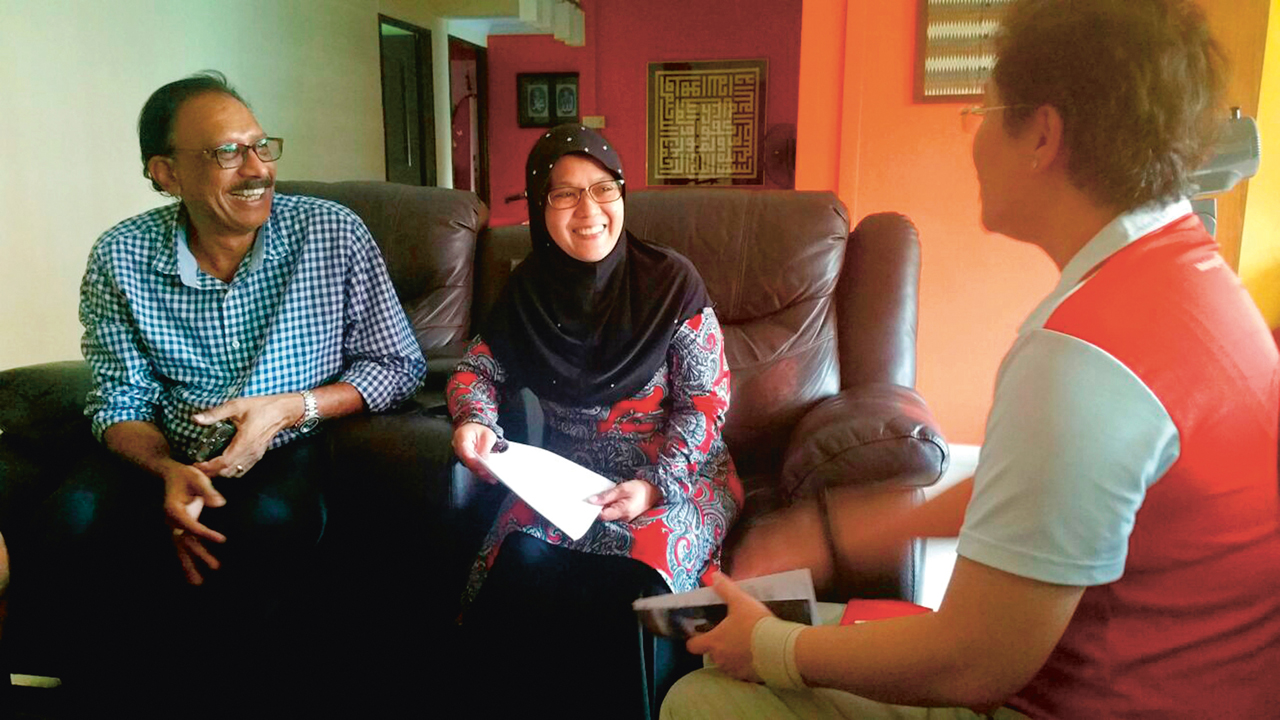 Zul is beginning to accept the fact that his father is not coming back home. His father, Mr Amir Atan was 50 when he died in a motorcycle accident one year ago.
Things were not easy after that as Mr Amir was the family's sole breadwinner. However,  with a little support from our Labour Movement by way of an NTUC GIFT cheque that was presented to his family on 22 September 2016, it helped them tide over the rough times.
Mr Amir was a member of Singapore Airlines Staff Union (SIASU) for almost 25 years.
Grateful and Thankful
The cheque for $40,000 was presented to Mr Amir's widow Mdm Noraidah by SIASU General Secretary S. Rathakrishnan and NTUC Care and Share Deputy Director Phyllis Lim.
Mdm Noraidah felt grateful and thankful as she did not expect such a huge amount.
Mr Rathakrishnan said: "SIASU and the Labour Movement care for their members when they are around or even when they have passed on. As long as there are workers in need, we will be there for them no matter the problem. I am glad we are able to help the late Brother Amir's family in this time of need as he was the sole breadwinner."
Mr Amir's family received the $40,000 as he was a member for more than 10 years and he passed away due to an accident outside of working hours.
NTUC GIFT is a group term life insurance policy for NTUC members. To find out more, visit www.ntuc.org.sg/UCare.