Tired of all the old teambuilding tricks? Here is our pick of fresh ideas to bring the outing with the colleagues to a whole new level.
Virtual Escapade
Console games and escape rooms are passé. These two have been merged and elevated into a whole different dimension. Head out to one of these emerging Virtual Reality (VR) arcades and indulge in the fun side of technology. Who knows, it may the team to pick up some nifty tech skills at work!
Kicking off, try Virtual Room which specialises in collaborative VR. A group of up to 22 players will be split into teams and placed into different rooms. While separated, players are challenged to pit together their observation, critical thinking, and most of all, communication skills to achieve their common objective. What's more, the comfortable immersive HTC Vive headsets allegedly guarantee an experience with no "seasickness" or migraines that are often associated with the lower-end headsets.
If you would like more freedom, consider Zero Latency, which has 4,200 square feet of unobstructed space for players to roam and survive a zombie outbreak with virtual guns. Those with a low budget, fret not – V-Room, with a mandatory life-time membership fee of $5 and a small fee of $12 per person per hour on weekdays or $15 per person per hour on weekends, promises a decent VR experience with its library of games.
Smashing Good Time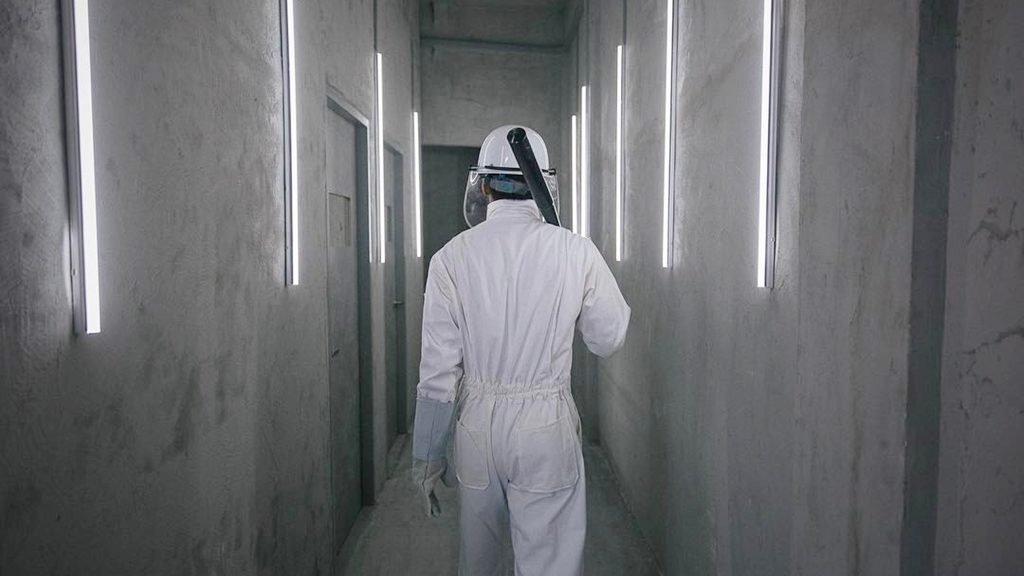 Are you stifled at work? Had a streak of bad days? Whatever it is, we all need an outlet to vent every now and then, and nothing relieves stress better than smashing things up at The Fragment Room. It is Singapore's first "Rage Room", a popular concept abroad.
We recommend your team to pair up and go break a thing or two together for 30 minutes. You can opt to go alone, top up for an extra crate of breakables, or get an extra weapon. If you really need it, there's always the Annihilation Package with unlimited breakables at a steep price of $350 for 60 minutes.
Before you start worrying about injuries, all players are well-protected with a headgear, white coveralls, cut-proof gloves and baseball bat.
Unconfined Laser Play
When laser tag first came about as an alternative to paintball, most of us fell in love with the idea of not being subjected to the bruises paintball tends to leave behind. While lasers are cool, the adventurous lot has found the dark, confined arenas too restricting for James Bond play-pretend.
The concept has come a long way, with providers like Lasertech-X and Go Team Lasertag now bringing the game out to any preferred location. Offices, parks, private homes – you name it, and they will build the experience for you. There is also a variety of game mechanics to choose from such as sniper, shootouts and flag captures.
Psst, play at night outdoors for better visibility and experience!
Have a Blast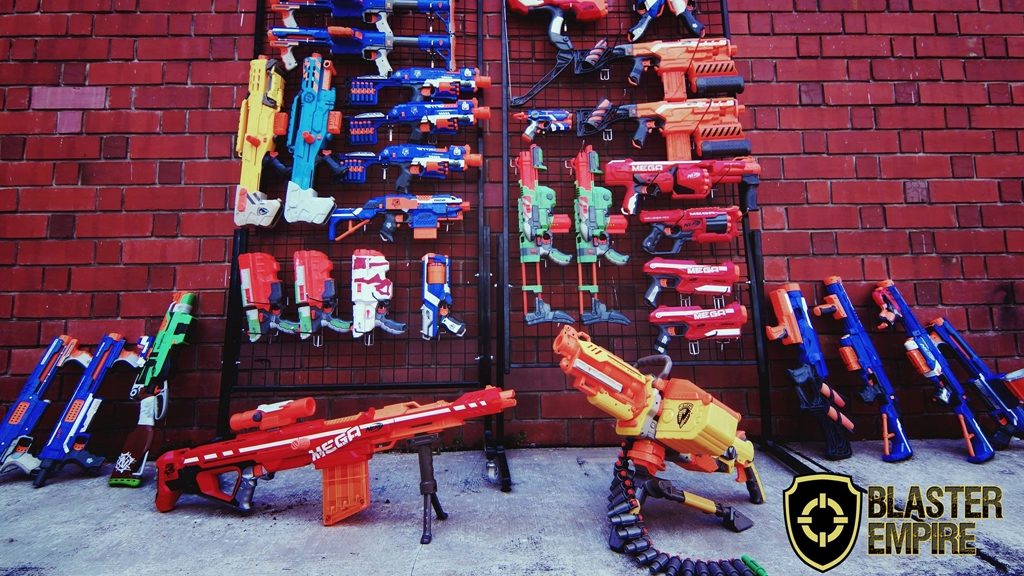 Remember the Nerf Blaster you played as a kid? The gun has evolved to be faster, better, and more expensive for adult fans, racking up to $200 for a set. But now, you don't have to make the heavy investment to relive your childhood experience because teambuilding companies are renting them out and designing the best Nerf battles for you! Say whaaat?
Blaster Empire allows you to choose how state-of-the-art you want your guns to be with both of Nerf's Elite and Rival product lines. Arm yourself with not one but two Nerf Blasters and ammunition before going out swinging in the carefully-designed battlefield with strategic barricades. May the odds be ever in your team's favour!
Jump for Joy
BOUNCE Singapore is not your regular trampoline park, where jumpers well, jump in silos. It specialises in action-packed teambuilding activities.
Get fit together at one of these group classes – ABT (abs, butts, thighs), Basic, and Combat. The cardio workout will have you laughing airborne and your adrenaline pumping so much that you hardly feel tired (till afterwards).
Engage in a dodgeball tournament like no other. With so many trampolines around you, imagine the crazy moves and tumbles you can make with the increased agility! Also, check out their Slam Dunk zone and confidence-building Leap of Faith station.
Ever watched one of those Ninja Warrior obstacle course television shows? Now you can put yourself and your teammates to challenge at BOUNCE's X-Park, said to be "Asia's first and only indoor adventure challenge course combining elements of climbing, jumping and free-running before zipping on the aerial runway to the finish line".