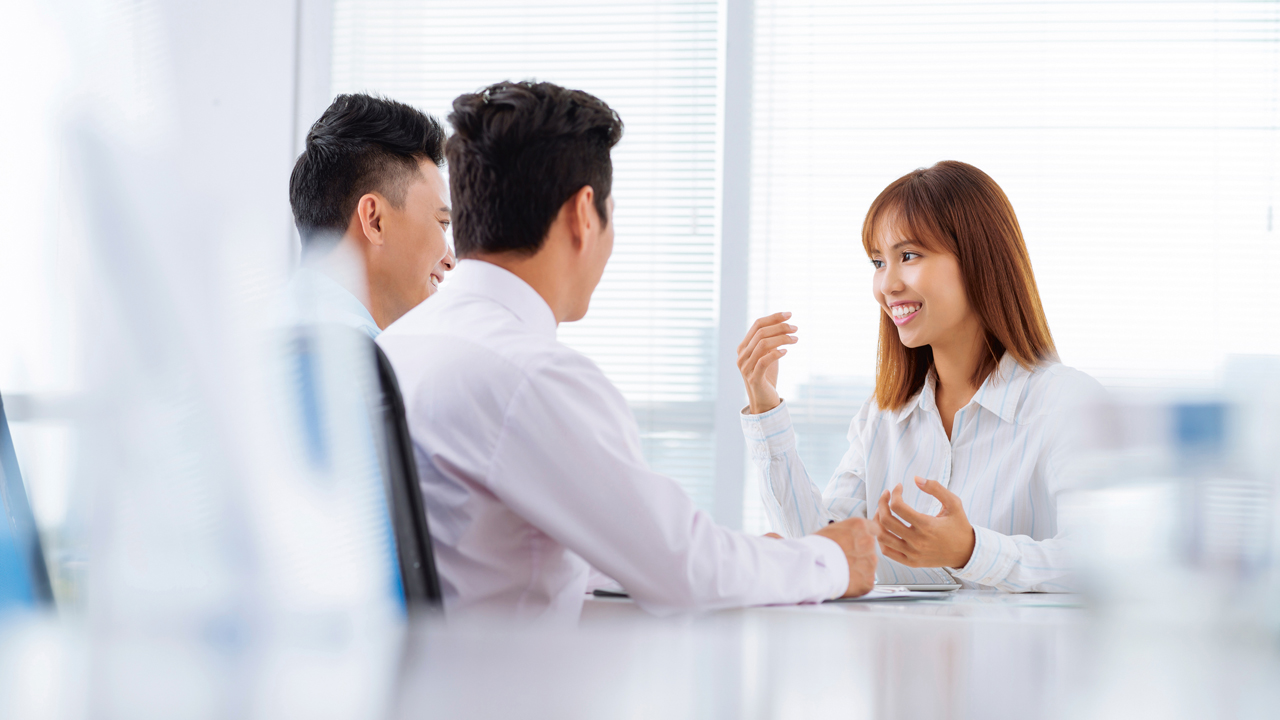 Fresh Start In A New Industry
Misfortune hit 52-year-old Mary Tan (not her real name) hard when she unexpectedly lost her job as a secretary during her company's restructuring. Having worked in the company for less than a year, Mary was not entitled to any retrenchment benefits. Complicating matters, one of her elderly parents had been diagnosed with cancer.
Financially and emotionally burdened, Mary further endured a string of rejections from positions she had applied for, seemingly due to her age.
A Refreshed Perspective
After months of job searching without success, Mary was eventually recommended to NTUC's e2i (Employment and Employability Institute). The turning point came when Adeline Lim, a career coach from e2i's Professional Search Team, began working together with her.
On her coach's advice, Mary attended an Executive Workshop where she learnt how to craft a succinct yet strong resume – a skill that had been forgotten after 20 years of being unused.
Her coach also helped match her with potential jobs and employers, even though some of them were different from that of the secretary role she was used to.
Within a few months, Mary secured a new role as a programme analyst at a bank and even received a higher salary than before.
It might have been an unfamiliar role in an entirely new industry, but at the assurance of her coach that she had similar skill sets the job required, Mary's challenging journey had begun smoothening out.
A Mother Re-enters The Workforce
The desire to care for her family saw Meilan take on the role of a full-time housewife soon after marriage. While it was a role she delighted in, increasing family expenses made her decide to re-enter the workforce at the age of 39 to supplement the family's income.
Success in the job search, though, was not forthcoming. After years of trying, Meilan had yet to find a job and she soon lost confidence in her ability to secure one. It was then that she approached e2i for help and began working together with employability coach Susan Loo.
Regaining Her Confidence
With her coach's support, Meilan was able to overcome her doubts and began to embrace continuous learning. She attended courses in computer skills, English literacy and also participated in an Employability Camp organised by e2i.
With her newfound confidence and new skills, Meilan soon secured a job with the National Library Board as an assistant librarian.
"What I also found important was having a good relationship and cooperation between myself as a jobseeker and the employability coach in helping to find out what a person's skills gaps are, and what jobs may suit them," she shared.
Sharing her thoughts, Meilan's coach Susan said: "When I first met Meilan, she seemed lost and lacked confidence… She was very willing to learn and accepted my advice when I was showing her where her weak spots were and what steps she needed to take in order to close those skills gaps. Her cooperation with e2i enabled her job search journey to be a smooth one and I am truly happy for her."
Contributed by e2i