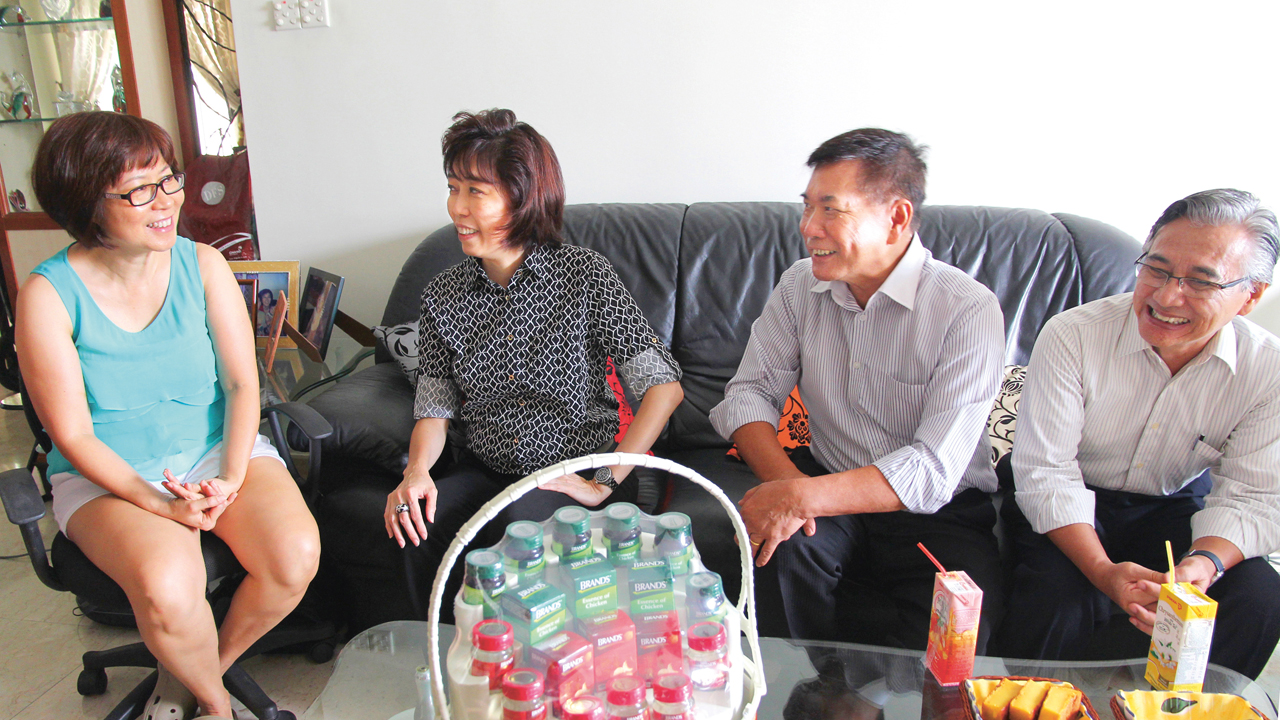 "He said 'You will be a wealthy woman when I move on.' He's the joker in the family. Then I said 'No, we worked hard for the family together, and your kids will miss you," recalled Mdm Tan Yin Wai.
She and her husband were talking about insurance, retirement, and all the things that needed to be done if he were to pass on before her.
Little did she know, a harmless joke would become a harsh reality when her husband, Captain (Capt) Ian Chan, passed away two weeks later.
He died of a cardiac arrest in November 2014 while working on the bridge of a Hong Kong-flagged vessel along the Suez Canal. Capt Chan was 52 years old when he passed away.
That was also the start of an arduous process that settled only recently with the help of the Singapore Maritime Officers' Union (SMOU).
Union in Action
Money may not bring back her husband, but a compensation would have given his widow some peace of mind knowing that her husband's 15 years of service with the company had been appreciated.
Furthermore, Capt Chan was the sole breadwinner of the family as Mdm Tang had stopped working 14 years ago when the eldest of their two sons was born.
However, Mdm Tang was shocked to find out from the company that she was not eligible for compensation after her husband's death, even when it took place while he was working. She added: "At the same time, I called SMOU to inform of my husband's death."
When SMOU Executive Committee members visited Capt Chan's wake, they found out about Mdm Tang's predicament.
The Hong Kong-flagged vessel that Capt Chan was working on did not have a Collective Bargaining Agreement (CBA) with SMOU. Thus, there was little SMOU could do to negotiate for Mdm Tang. But the union pressed on.
Unions Without Borders
SMOU discovered that the company had a CBA with the unions in Hong Kong, and contacted the Merchant Navy Officers' Guild – Hong Kong (MNOG-HK). The guild is an affiliate of the International Transport Workers' Federation, which Capt Chan was a member of.
In a fine example of international union cooperation, SMOU worked with MNOG-HK to negotiate with the company for Mdm Tang's compensation. After many rounds of negotiation, the company offered US$40,000 as compensation.
However, SMOU felt that Mdm Tang should be compensated more, considering Capt Chan's long service. SMOU consulted its lawyer Gurbani & Co for advice and legal expertise, and SMOU and MNOG-HK negotiated with the company for a higher amount.
After considering the strong grounds and circumstances of the incident and the family's situation, the company eventually agreed to raise the compensation to US$200,000. The payout was made in August 2015.
"SMOU fought well for me and I'm very thankful. Money doesn't come easy and I'm not working. At least it will see us through for the years to come," said Mdm Tang.
Besides the compensation, she also received $5,500 from the NTUC GIFT insurance.
SMOU's help did not end there as Mdm Tang was told that she could see the union anytime if she needed help finding work.
She said: "In the past, we would go to various events held by SMOU but until this incident, I didn't know that unions are much more than that. I'm very thankful my husband was a union member."
SMOU President Mary Liew said: "From the beginning of zero compensation to the company paying for the funeral expenses as well as the compensation of US$200,000, it was all hard-fought for. This was the least we could do for our member, and we hope this can provide Mdm Tang and her family some peace of mind."