Lunar New Year is upon us again. But unlike the ones before, this year's celebration is going to be a little different.
COVID-19 is still lurking around the corner, just waiting for us to slip up so that it can once again hitch a piggyback ride on the masses, spreading its micro, durian-like offspring faster than you can be dealt a ban-luck at the Blackjack table. 
But fret not, for we have prepared five things you should note in order to have a safe and prosecution-free new year.
#1 Mask Up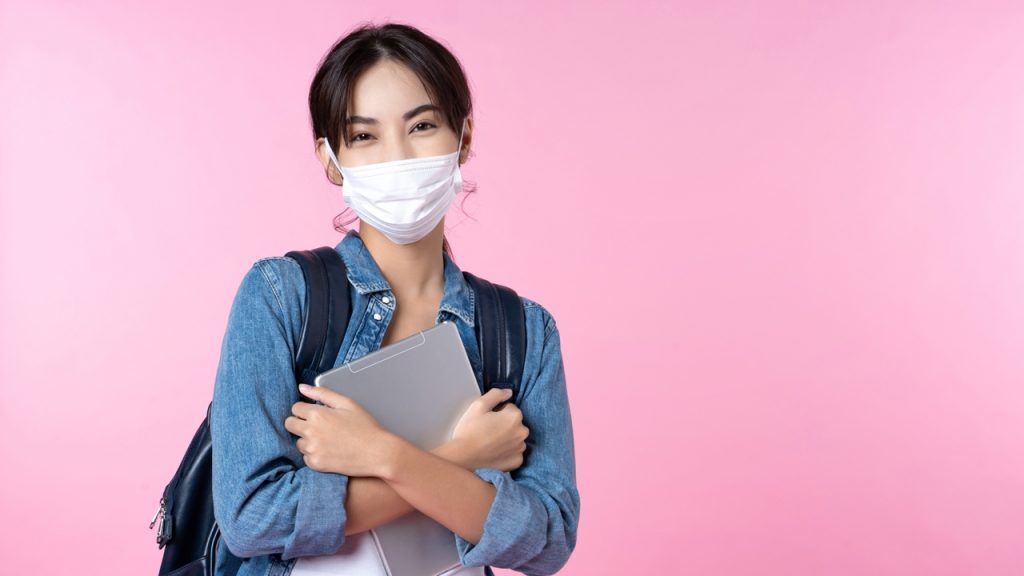 Unless you have been living on the dark side of the Lunar New Year moon, this should be a no brainer by now.
Keeping your masks on during this festive period will help you and your relatives keep your mouthy fluids to yourselves, minimising the risk of any Donald-Duck-buccal speaking individual from sputtering their pathogen-filled droplets into the air.
Plus, with a wide assortment of colours and designs, finding a mask to match your new year #ootd should be a cinch.
#2 Keep Your Hands to Yourself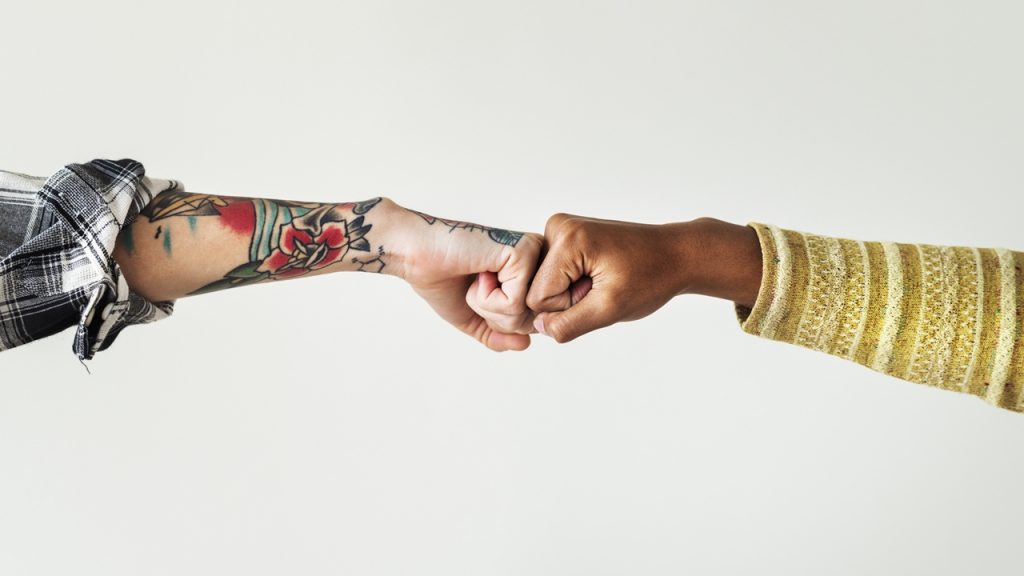 Traditionally, many of us greet our relatives with a customary handshake during this period.
But it has been proven that handshaking is an efficient way for germs to spread, and therefore best avoided.
With that said, why even bother extending a quaint, sweaty-palmed handshake when you can now deliver an MMA-styled fist bump to your uncles and aunties?
If old-school is your thing, consider taking it further and go completely contactless by greeting your relatives like a Wing Chun practitioner with a gong shou gesture – putting one fist firmly against the opposite palm with a slight bow.
Who knows, that might even warrant a bigger red packet from your relatives.
#3 Wash That Cash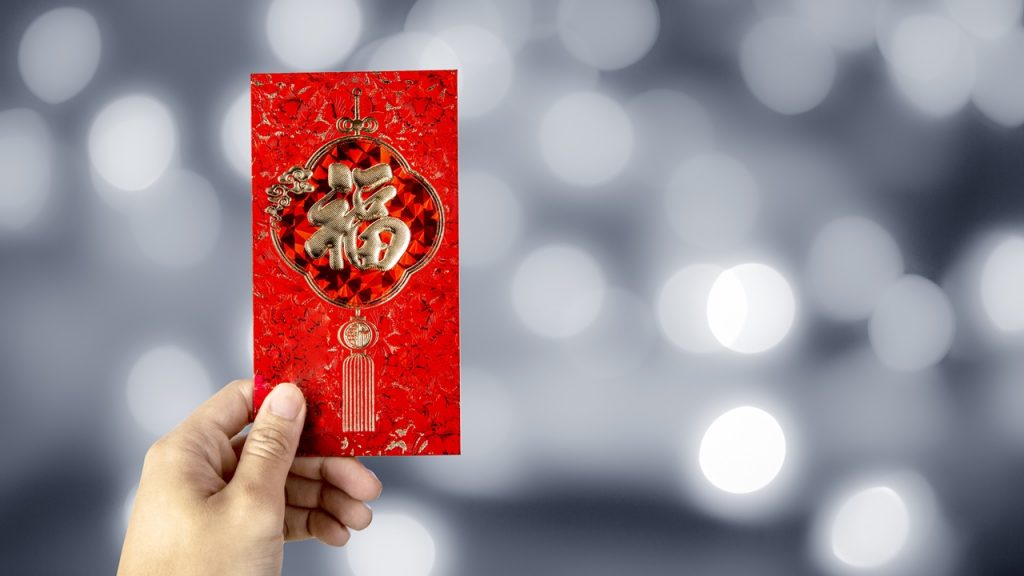 Speaking of red packets, you might want to consider sanitising them before passing them out too.
Overkill? Perhaps. Better safe than sorry? Absolutely.
There is this nifty little product from Speco that allows you to sanitize surfaces and items for up to three months with a gentle spray of mist.
After all, who knows how many hands your notes may have passed through before landing in your possession.
Check out the video below to see how easy it is to use. LabourBeat understands that the team from NTUC will be sanitising their red packets as well before handing them out to workers who have to toil through the festive period.
#4 Keep it Intimate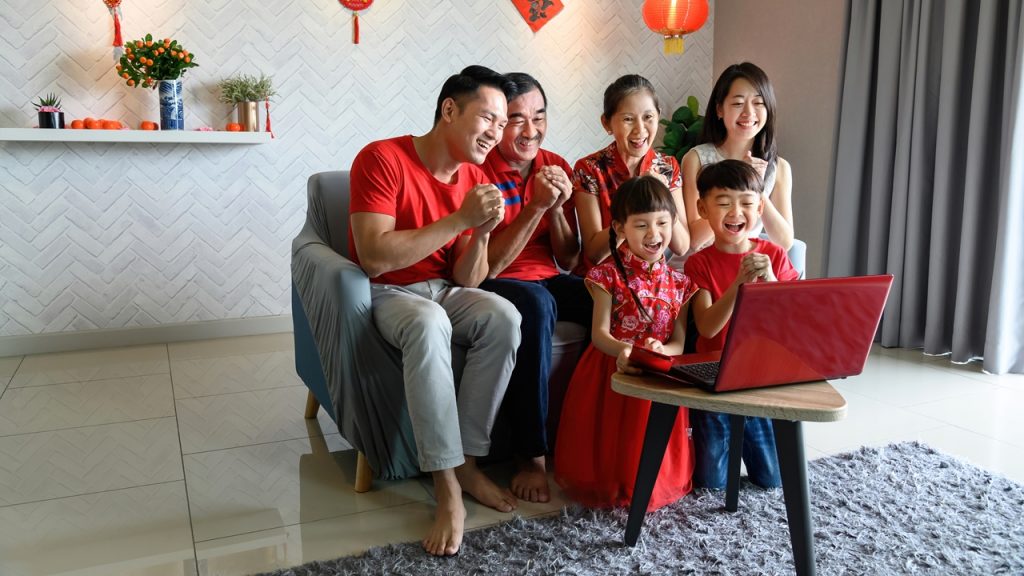 Remember what Uncle Sam said at the last COVID-19 Multi-Ministry Taskforce: "Gatherings are to be kept small, and preferably within the family."
Each household is to have no more than eight guests per day.
While it may be a challenge for the Government to enforce it, do adhere to the recommendations instead of trying to outsmart the system by sneaking in an additional guest or two.
There is nothing worse than to "tio saman" during LNY.
#5 Shut Up and Eat Up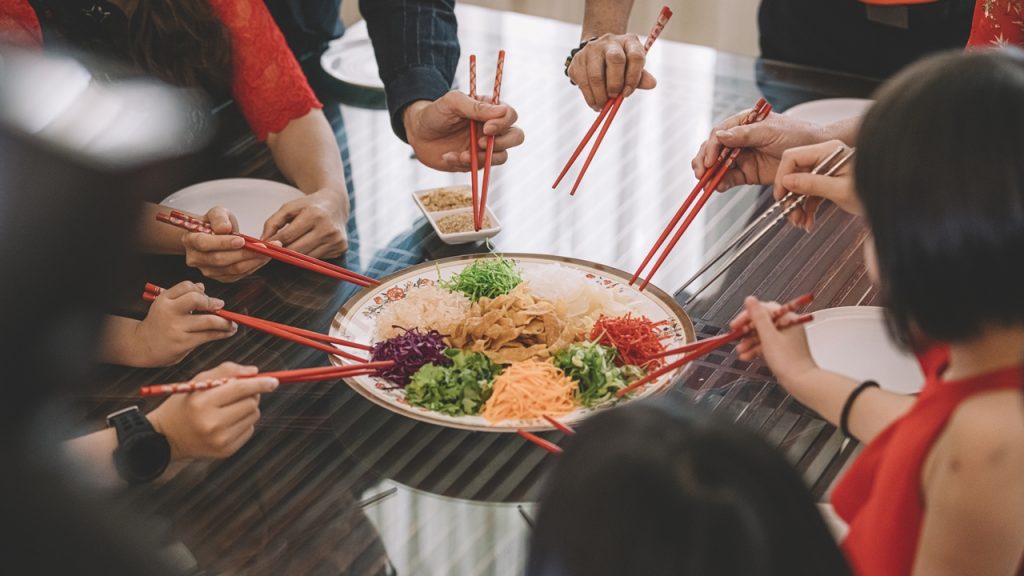 What is Lunar New Year without the tossing of raw fish and pickled veggies into the air?
While LoHei has become a must-do ritual during the new year, the announcing and shouting of the Chinese prosperity and well-wishes proverbs is being strongly discouraged.
Check out the video done by NTUC FairPrice on how LoHei ought to be done this year.
Alternatively, there is also this website that you use to do the shouting for you. Great for people such as myself who can never remember what the proverbs are too!
So on behalf of the team here at LabourBeat, Happy and Prosperous Year of the Ox. May you have a safe and healthy new year!
—
Editor's Note: A previous version of this article stated that individuals are allowed two sets of 8 visitors a day on Lunar New Year. This is incorrect. The article has been updated to reflect the correct information.