NTUC Foodfare's brand new Pasir Ris Central Hawker Centre, is open for business from 25 January 2018, ushering in a new era for hawker centre dining.
A stark contrast to most hawker centres, Foodfare's latest offering boasts a duo-concept, where local favourites like chicken rice, char kuay teow and bak chor mee are served up alongside new-age 'hipster' fare such as wagyu beef grain bowls, Korean army stew and even pork belly (sio bak) burgers.
The two-storey hawker centre, which seats 770, features a total of 42 stalls. Diners will be able to find their local favourites on the ground floor while those looking for an epicurean fix will find satisfaction on the second floor.
Dubbed Fareground, the second-floor space overlooking scenic Pasir Ris Park is modelled to match the new-age cuisine on offer, with customised furniture and high bar stools.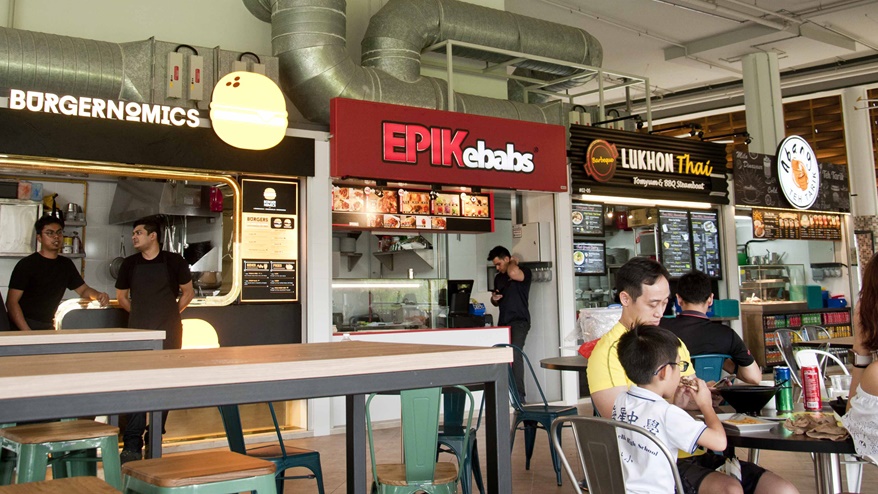 Great Value Throughout
Fancy fare aside, each stall is committed to offering hearty meals through the use of healthier oil options endorsed by the Health Promotion Board. Each stall will also have at least one Healthier Choice meal (under 500 calories) option on their menu.
Diners, expect to find satisfying meals at great value as each of the 42 stalls will offer at least two Budget Meal options.
NTUC members will also be able to better stretch their dollars with cashless payment options that allow them to earn and redeem LinkPoints through their meal purchases.