Did you know that Singapore's retirement and re-employment ages will be progressively raised to 65 and 70 by 2030? This is to support older workers like you who wish to continue working to have enough money for retirement.
We know you're feeling the pinch of rising prices. From your daily cai png to your weekly jaunt to the supermarket, the cost of essentials for living seems to have gone up quite a bit.
You're right on the money, though ―according to a joint media release by the Monetary Authority of Singapore and the Ministry of Trade and Industry on 25 October 2022, Singapore's core inflation rose to 5.3 per cent in September, almost hitting a 14-year high.
Even if the rising cost of living is not an issue to you, the health and social benefits of staying active post-retirement are hard to ignore.
Whether you're working towards strengthening your retirement adequacy or maintaining a healthy lifestyle or social calendar, consider taking on a post-retirement job.
NTUC U PME Centre Career Coach Herjeet Singh zooms in on a few common job opportunities catered to your needs and experience.
1. Consultant in the same industry
Consider asking your company if you can stay on as a consultant to advise teams or departments that may require your expertise and wealth of experience.
This role is usually extended on a project basis, but there is no harm in asking your employer for a contract or a more long-term role should you want it.
2. Trainer for Singapore Workforce Skills Qualifications (WSQ) courses
Have you always been interested in a particular area or subject but never got around to learning it? Well, here's your chance to learn it, enjoy it, and train others as well.
A trainer's role is usually available freelance, making it a good option if you're looking for something with flexible timing.
Your first step should be to take the WSQ Advanced Certificate in Learning and Performance (ACLP) from the Institute of Adult Learning (IAL).
This nine-month course will equip you with the competencies recognised by SkillsFuture Singapore (SSG) to become a trainer.
To make your sessions more engaging, Herjeet suggests gamifying your presentations using tools like Kahoot, Quizzizz and Canvas.
3. Lecturer in a Polytechnic, Institute of Education or private institute of higher learning
Suppose the consultant role didn't pan out. In that case, you can always impart your knowledge to the next generation of our Singapore workers.
Your primary role will be to share real-life industry experiences, insights, know-how, and challenges with students who will soon be entering the working world.
While it is ideal to have a master's degree, some institutions may be willing to accept job seekers with a bachelor's degree.
Before you go in front of a class, Herjeet recommends taking IAL's Adult Education Professionalisation programme or the ACLP to polish your facilitation and presentation skills and support the needs of enterprises and workers experiencing industry transformation.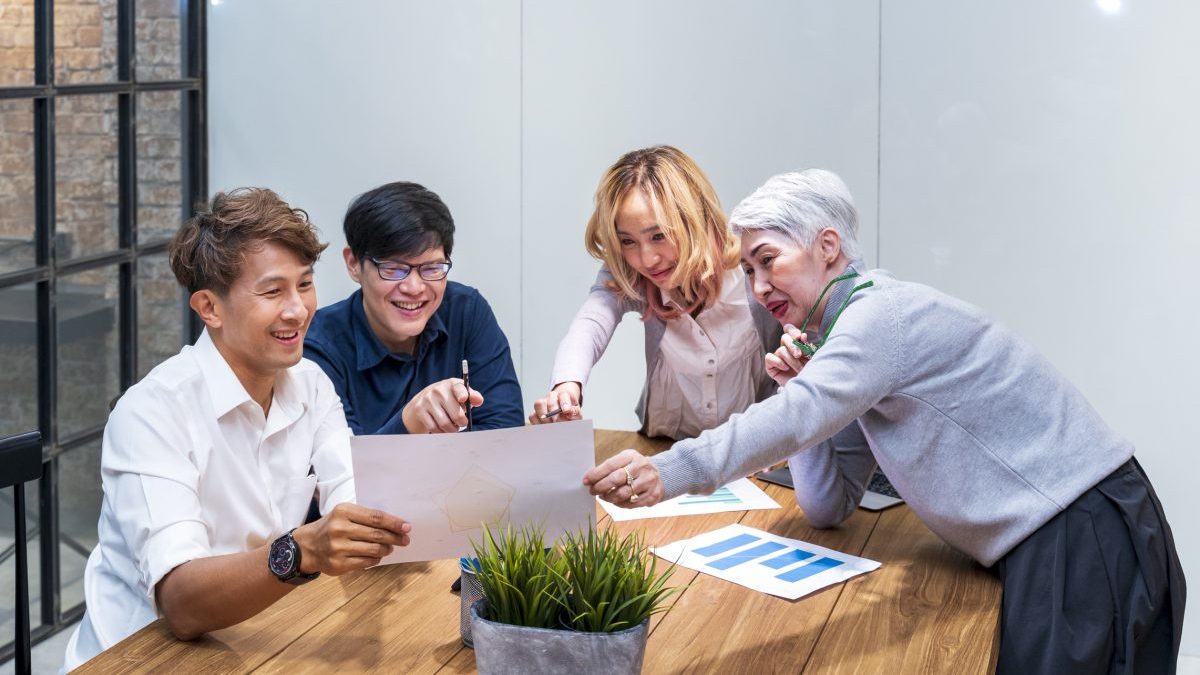 4. Mentor to university students
Here's another opportunity to share your knowledge with tomorrow's workers in an advisory capacity.
According to Herjeet, universities are always looking for mentors to give undergraduates a glimpse into working life, share industry know-how and insights, and guide them to make a smooth school-to-work transition.
While being a mentor often starts as a voluntary role, it can eventually become a paid one, depending on the institution.
Even if you don't get paid, Herjeet suggests using it as a networking platform to secure other opportunities.
Enhancing the Transition With Core Skills
Ready to hit the job portals to look for a suitable opportunity?
Before you do, consider acquiring some critical core or soft skills that can be applied across different roles and sectors.
These core skills will be useful in helping you to transition to a new role, said NTUC LearningHub (LHUB) Chief Core Skills Officer Anthony Chew.
He elaborated: "One of the important skills to have is learning agility, as it is needed for [you] to habitualise lifelong learning and be receptive towards new knowledge to stay relevant in a VUCA (Volatile, Uncertain, Complex, Ambiguous) world.
"Adaptability is also useful as it helps individuals exercise flexibility and self-awareness to respond well in uncertainty and new environments, or in this case, a new job role.
"Finally, though it appears rudimentary, having communication skills is about effectively conveying and synthesising information to the right audiences through various approaches to be productive at work."
If you're keen to pick up these core skills, Anthony recommends the following NTUC LHUB courses:
Communication (Choose from Business Data Storytelling, Deliver Impactful Business Presentation or Project a Positive Image, Courageous Conversation)
Sense Making (Choose from Identify New Growth Opportunities, Develop a Robust Decision-Making Strategy or Evaluate Strategy Implementation & Sustainability)
Influence (Choose from Engage in High-Performance Negotiations powered by Wiley, Management with Tact powered by John Maxwell or Leading with Stakeholders in Mind)
Adaptability (Choose from Direct End to End Change Management, Prepare Self for Change or Adapting to a New Career and Workplace)
Digital Fluency (Choose from Thriving in a Digital Workplace, Enhance Digital Communication in a Dynamic Workplace or Business Data Storytelling)
Self-Management (Choose from Personal Effectiveness Level 4 powered by John Maxwell, Effective Management with EQ or Build individual Resilience at the Workplace)
Creative Thinking (Choose from Leading Design Thinking, Develop an innovative Mindset or Promote Customer Centric Innovations)
Transdisciplinary (Choose from Fundamentals of Continuous Improvement, Business Acumen, Sun Tzu Art of Business Management or Generate Insights & Propose Solution)
You'll be happy to know that these courses are affordable thanks to the plethora of funding schemes out there, especially for those over 40.
If you're a Singapore Citizen or Permanent Resident, tap on the 70 per cent funding from SSG and use your SkillsFuture credits to pay the balance.
The deal is even sweeter if you're an NTUC member. There's additional funding from the Union Training Assistance Programme (UTAP) of up to $500 on 50 per cent of the balance course fee payable after applicable government subsidies.
For more information on NTUC U PME Centre career advisory services, make an e-appointment with a consultant. For NTUC members, please click here. Non-members can contact us here.​
For course enquiries, contact NTUC LHUB.