Lunar New Year is just over a week away, and you haven't made any preparations?
Whether you want to take it easy this year or want hassle-free ways to impress your guests, check out our LNY cheat sheet for a grand celebration without breaking a sweat.
1. Book a Restaurant for Your Reunion Meal Instead of Cooking
You've barely recovered from slaving away in the kitchen for Christmas turkey and ham. Now it's time to do it all over again for steamboat and yu sheng (raw fish salad).
If you're tired just thinking about it, booking a restaurant for that oh-so-important family gathering is the way to go.
Whether you're looking for a failsafe Chinese restaurant to please Ah Ma and Ah Kong or want to spice it up with a different kind of feast, Downtown East has got you covered.
Traditionalists can check out Dian Xiao Er's LNY Set Menu, which comes with smoked salmon yu sheng and the restaurant's signature herbal roast duck. In addition, there's a takeaway option if you prefer to dine in the comfort of your home.
Steamboat lovers, you can head to Hai Di Lao for their ever-popular range of yummy soups or Chong Qin Xiao Mu Deng Traditional Hotpot if you have a mala craving.
Are you planning to invite some non-Chinese friends along to feast? Segar Restaurant has a halal set menu for five or 10 people that boasts abalone yu sheng.
If you're feeling adventurous, gear up for a Thai-rrific twist at Siam Square Mookata and The Basil Inn or a Japanese jaunt at Gaku Sushi Bar.
Available at various locations at Downtown East E!Hub and E!Avenue.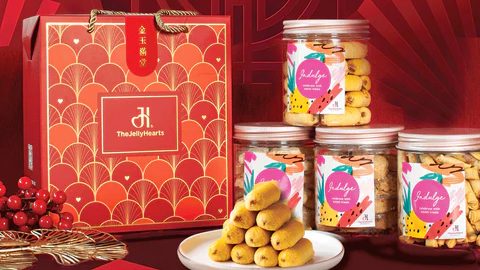 2. Grab LNY Goodies So Luscious People Think You Made Them Yourself
Once again, Downtown East is the place to go.
Rainbow kueh lapis or jelly cheesecake, anyone? Why not grab both? They are available at The Coffee Bean and Tea Leaf and TheJellyHearts, respectively.
You can also serve up some truly distinctive ice cream. Swensen's has the Hokkaido Snow series featuring the refreshing yuba king melon and crunchy caramelised honeycomb bits, while A Spoonful of Sugar has a range of flavours you won't find anywhere else.
Available at Downtown East E!Hub.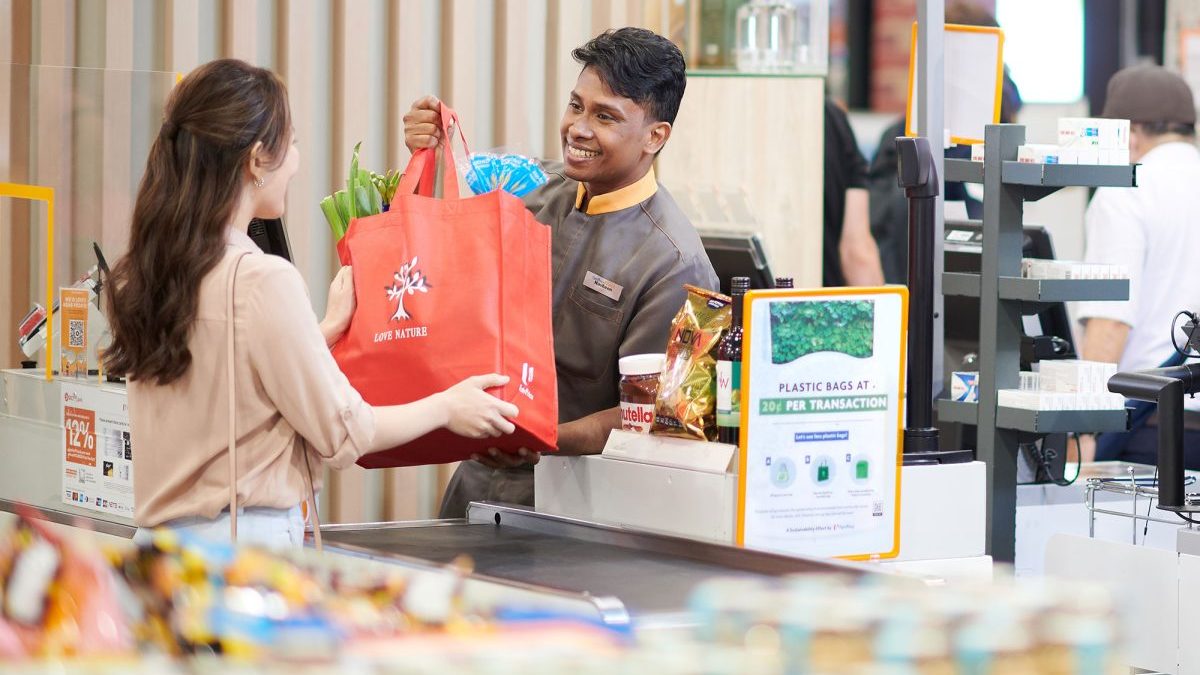 3. Do Your Last-Minute Shopping at FairPrice
Too busy at work to do your shopping for goodies and decorations? You'll be happy to know that more FairPrice stores will be open on the eve (119 outlets) and the first day of LNY (139 stores).
And if you have a real emergency, you can always pop by your nearest 24-hour outlet. Over 30 stores will remain open, so you'll surely find one nearby.
Don't even have time to rush to the store? Have your festive essentials delivered ahead of time or between the eve to the second day. Deliveries are between 8am to 6pm, so you'll get your necessities on time.
Visit www.fairprice.com.sg/events/in-store/cny-hours for more details.