Comprising chunks of raw, marinated fish (usually salmon or tuna), tossed over rice and topped with generous servings of vegetables drizzled with umami-packed sauces, Hawaiian-inspired poke bowls (pronounced poh-kay) are enjoying a surge in popularity amongst foodies in Singapore.
Packed full of rich flavours with the servings of healthy greens in generous proportions, these quick and tasty meals are now readily enjoyed at eateries in Singapore, with brands like A Poke Theory among the most popular.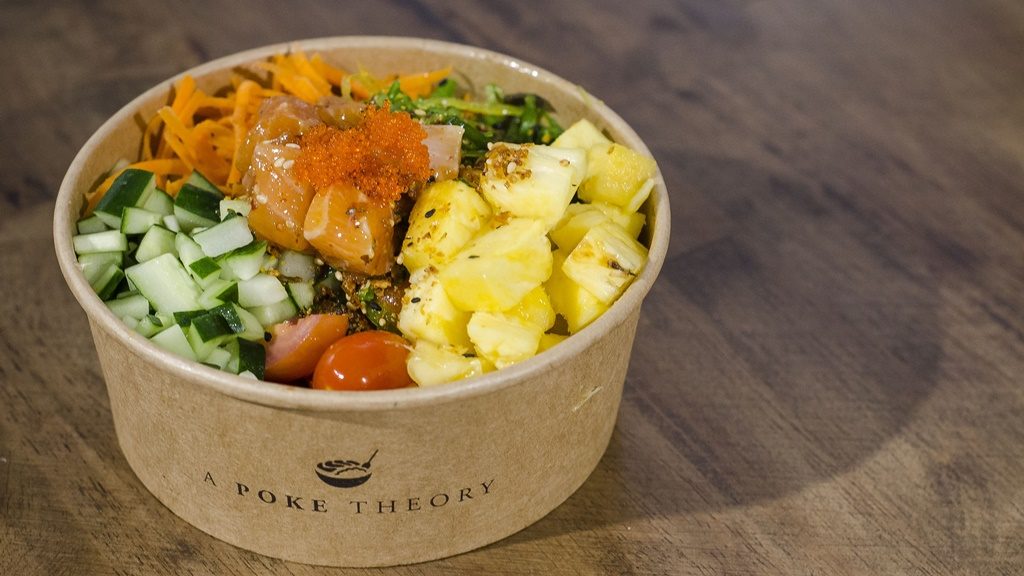 The business may be the brainchild of siblings Joey and Vannessa Lee, aged 24 and 26 respectively. But inspiration for the A Poke Theory brand of poke bowls has its roots in Los Angeles, when Joey stumbled upon a hole-in-the-wall poke shop while doing his internship there.
"They served just rice and tuna, but there was so much flavour in it which will appeal to Singaporeans. That got me thinking about what other permutations I could add to keep something so simple, interesting," he recounted.
That experience in 2014 eventually became the blueprint that saw them set-up Tandem Collective, the umbrella company which houses the A Poke Theory brand. Its first outlet opened in July 2016 at 27 Boon Tat Street in Telok Ayer.
A Shared Dream
Joey and Vannessa might have dreamt about running their own food business, but it was only when they grew older that they began connecting the dots. Cafe hopping as a family got their business acumen working as they started analysing menus and how different cafes did their branding and aesthetics. Those experiences gradually led them to realise how they could formulate their own approach to a food business.
"When Joey's idea came up, it felt like a legit, feasible idea and we pitched it to our mother. We spent nearly two years refining the idea and how we would go about operating the business and the financial aspects," recounted Vannessa, who handles the branding and marketing aspects of the business while Joey handles operations.
Jumping In
"I always knew that I would want to support Joey. And Tandem Collective was a very feasible idea that would be a great stepping stone to do business together. I thought about it for a long time and considered my career in advertising versus this… and just decided to jump in," said the former advertising executive.
Vividly recounting how their mother has been their biggest influence for the business, Joey said that unlike typical parents, she just asked 'what's the plan'.
"It was a big decision to tell my mother that I was sure about this decision to start this business after completing my National Service and if she would trust me to take the money intended for my university education and sink it into this business venture," revealed Joey, who holds a diploma in mass communication.
"We're both very grateful that our mum has been that support for us. She just goes straight to the point when we're talking about our business and you know that she means well for us, given her own experience as a self-made businesswoman in a male-dominated building and construction industry," he added.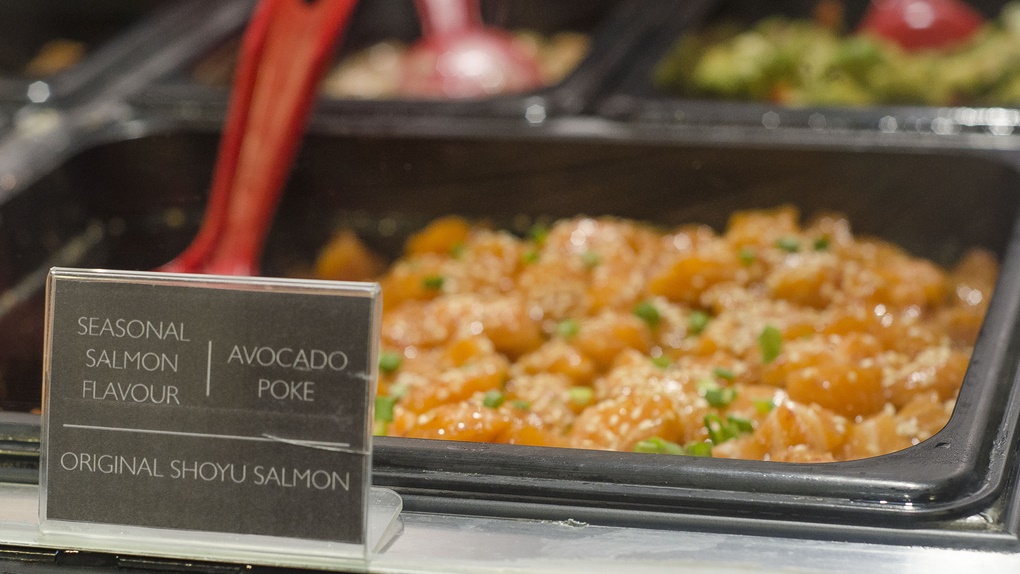 Growing Together with Technology
Since the opening of its first outlet in 2016, the business has since grown to include four A Poke Theory outlets and a one-off dining concept called Alter Ego at the Esplanade Mall.
Vannessa detailed how social media has been pivotal in enabling the business to attract a younger, web-savvy base of customers.
"In this generation, the easiest way you can get word out about your brand is through social media. It is about how to hit the channels right, not only by paying for Google AdWords or Facebook advertising all the time, but by knowing how to hit the right spots when the potential for posts and content to go viral is at its maximum," she said.
Speaking from experience, Vanessa said that it is also about maintaining a presence on newsfeeds by regularly posting content on Instagram, Insta Stories and leveraging other networks by tagging them.
Overcoming Challenges
"The biggest misconception that people have is that we don't have to do anything. What they don't know is that we have to keep on updating this system [the business] and you have to keep being aware of what your competitors are doing, innovate yourself and get your name out even more because if you just stagnate, you will just die," she added.
Being young in age has also posed a problem for the duo because everyone they hired was older. Elaborating, Joey said that the challenge lay in striking the balance where they could earn the respect of their staff without ruling with an iron fist.
"That was what we encountered at the start, then it was retaining them. Currently, there is a lack of supply, but no lack of demand, so staff always know that they will always be able to find a job somewhere else. This is why it is important to make them happy," he said.
To the duo, making staff happy isn't just about coming up with the right employment package. Quick to highlight how they're constantly learning the ropes each day, they share that being respectful, engaging staff, and finding out what motivates them is just as important. This is complementary to getting them to believe in the business, grow together as a team, and see work as more than just another job.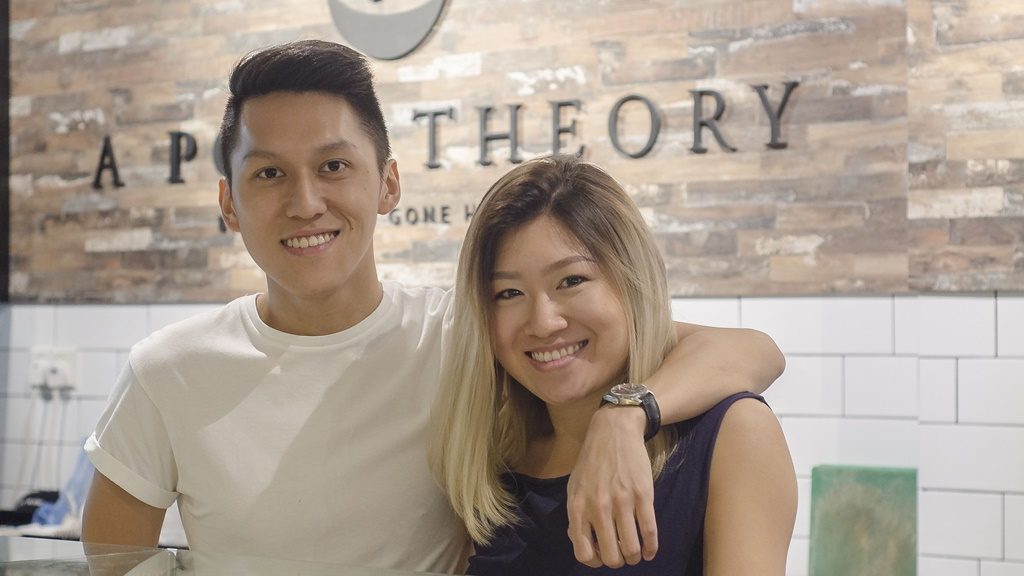 Opportunities and Attitudes
Given the vibrancy of Singapore's food and beverage scene, their immediate plans include scaling up the business further and exploring new quick-service food and beverage concepts. And they're always on the lookout for someone to come on board and run alongside them in business development and content development.
Attributes that would come in handy for youths keen on a career in the food and beverage scene include being street-smart, independent, proactive and self-motivated. Vannessa added that being curious and unafraid to ask questions is very useful because it may help you discover new perspectives that you might not have known before.