It was a Saturday morning, and I found myself on the other side of the island to get my hands dirty. I was at Downtown East to attend a terrarium workshop, just one of the many organised by NTUC Club. 
The various workshops are also featured on the newly launched Ready for Experience website, a platform showcasing the different types of NTUC Club's interest-based communities and the activities they organise, such as dining experiences, sports activities and staycation packages. 
When NTUC Club offered me the opportunity to participate in two workshops on terrariums and spectacles, I decided to give it a go to learn and experience new things.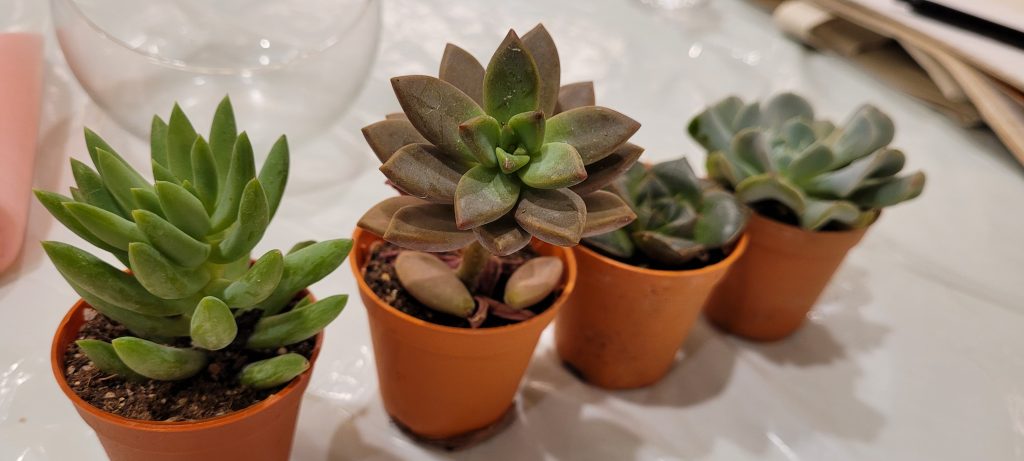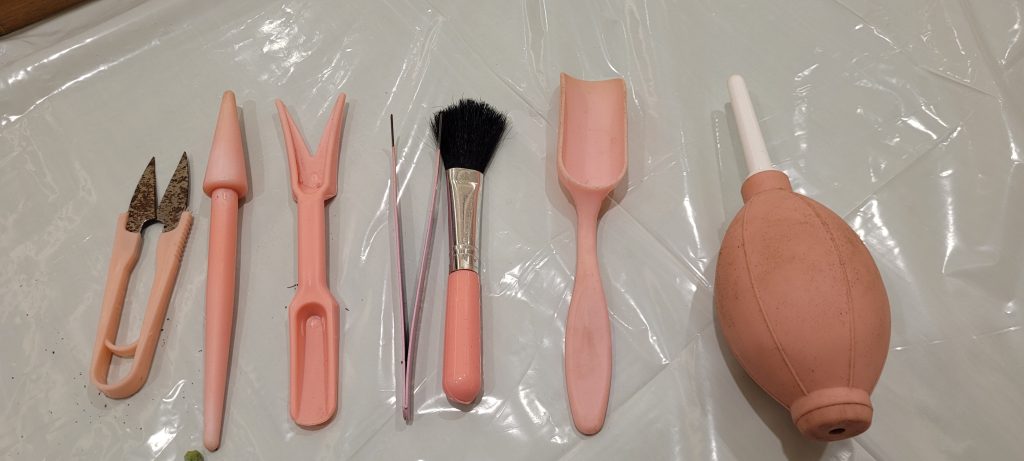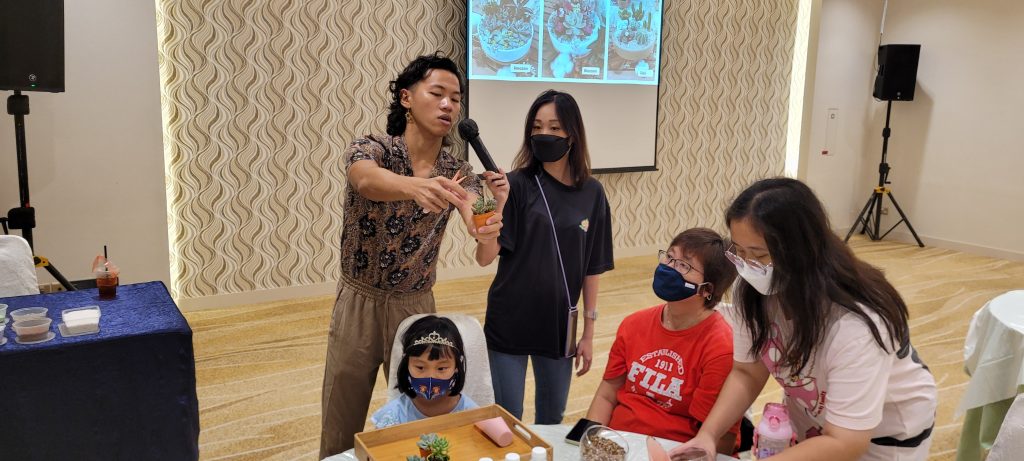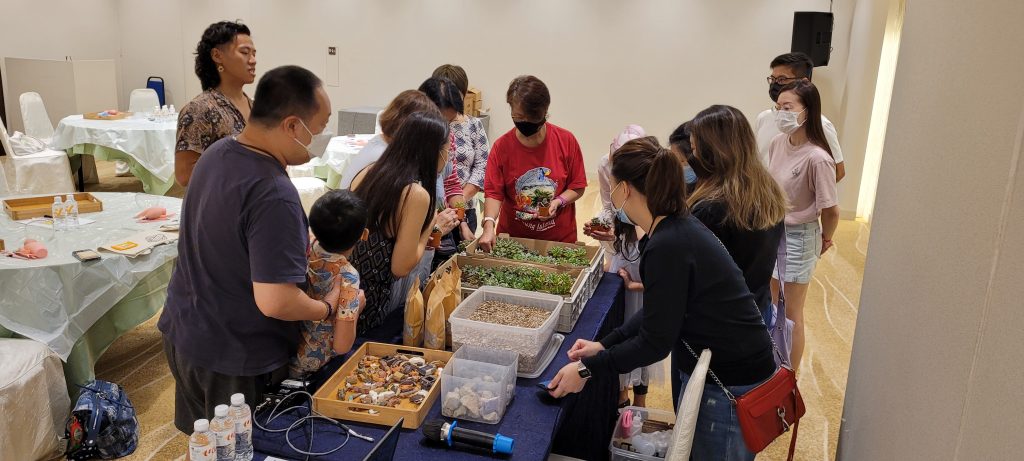 After a brief introduction to terrarium-making and its equipment from workshop conductor Rayne of Rayne or Shine, we went ahead to choose four succulent plants for the terrarium. 
It was the fastest fingers first, and mine were not. As I was busy taking pictures and soaking in the fact that I was about to handle small and delicate living things, the best-looking succulents were snapped up.  
Rayne told us that these cute little succulents come from the nursery and can take months to grow.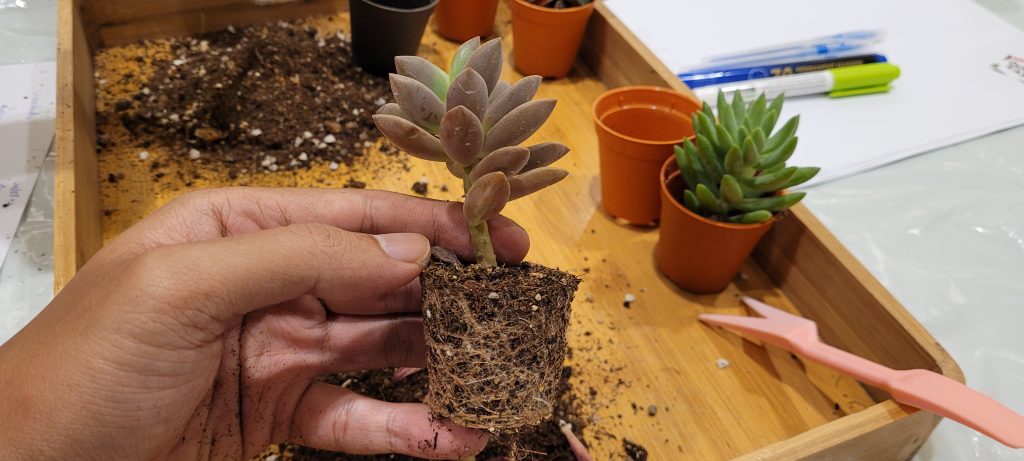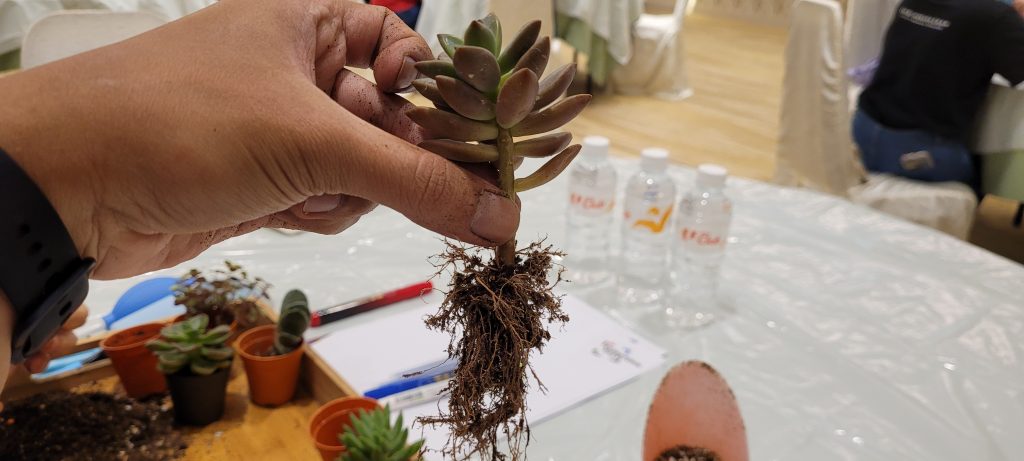 My next step was to take the succulents out of their pots and clean away the soil to expose the roots. This was not an easy step, and it got time-consuming as the soil can get very hard and dense. 
I struck up a conversation with a lady seated beside me, a 58-year-old Mui Choo. We both came to the workshop alone. It was her second time attending a terrarium workshop as she was trying to learn more about taking care of her collection at home. 
After clearing the soil away from all our succulents, it was time to put them into the terrarium bowl. 
We also had a variety of choices for decorations.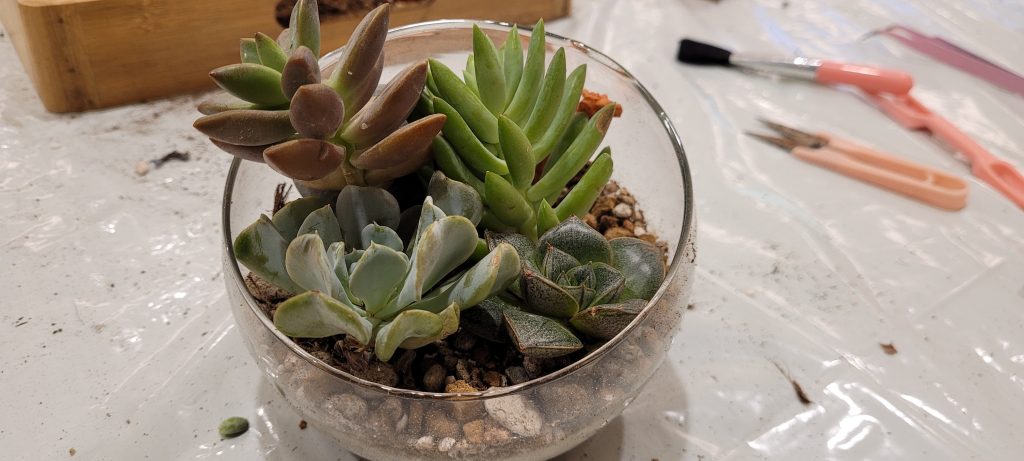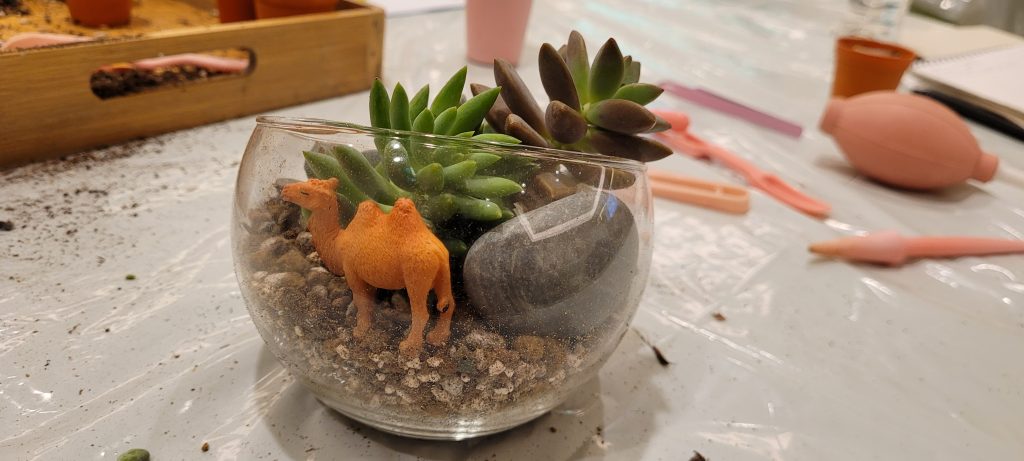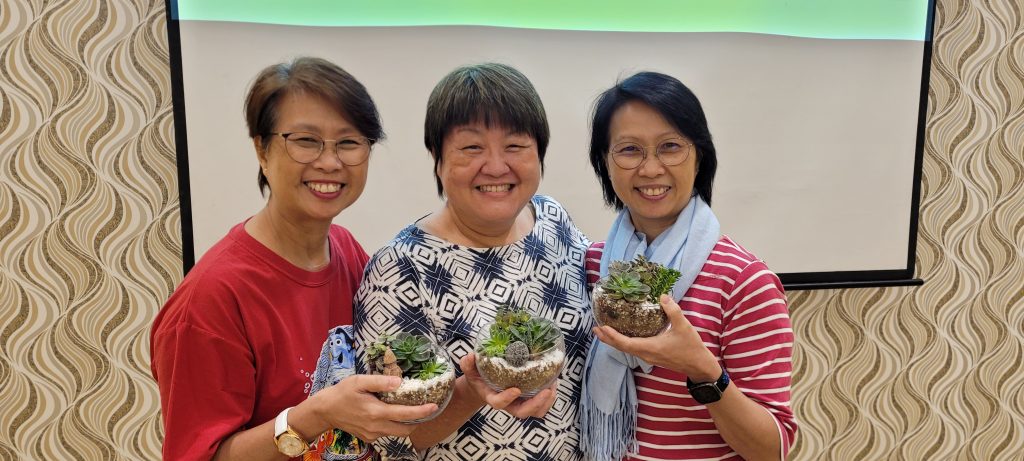 It turned out that two other participants were long-lost schoolmates of Mui Choo. It was heartening to know that workshops like these not only inculcate knowledge but kindle (or rekindle) friendships. 
Eye Care & Spectacles Workshop 
The following Sunday, I went to Ubi for another workshop organised by NTUC Club. This time, it was the Eye Care & Spectacles Workshop conducted by Vision Ease Eyewear. 
Participants first went through some presentation slides on what we will learn in the workshop. It was also a theory lesson on the different types of spectacles, their functions and understanding your eye prescription.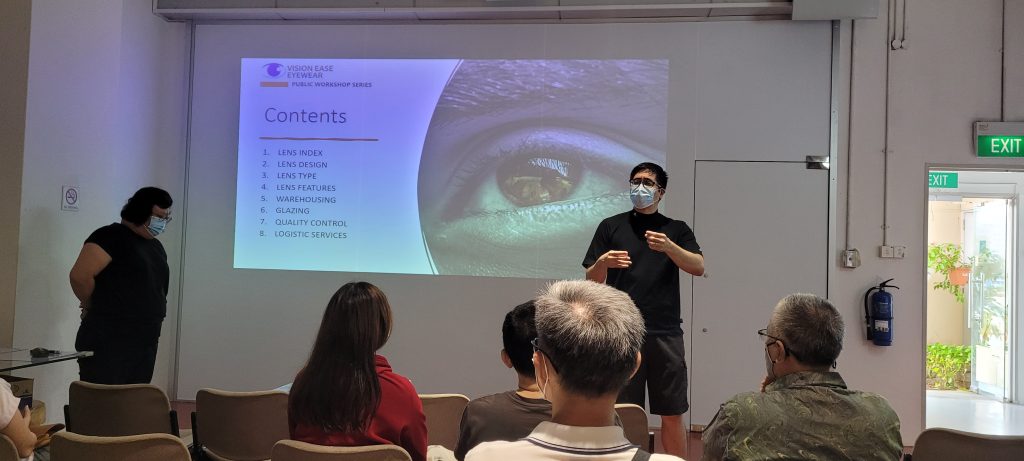 Vision Ease Eyewear manufactures prescription eyewear for various companies in Singapore. If you have gone to get a new prescribed pair of spectacles from a neighbourhood optometrist, chances are Vision Ease Eyewear made them.  
After the theory lesson, which took about 30 minutes, we took a tour of the factory and warehouse.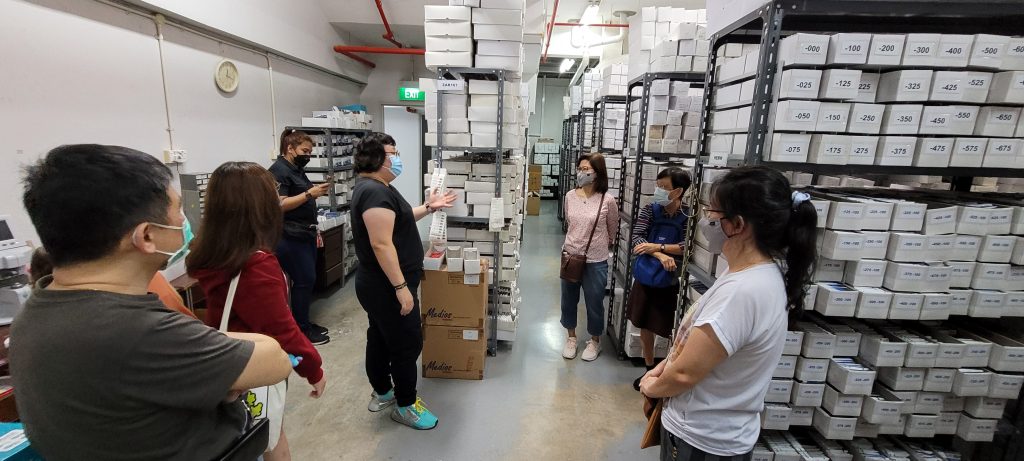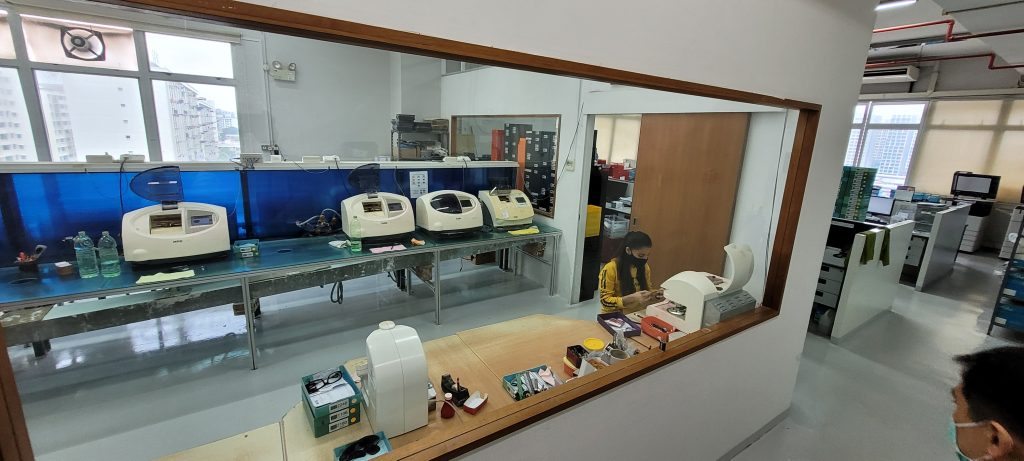 We also went through the process of how each lens is made. 
After the tour, we went on to the company's retail store. It was quite a big store which carried various brands. 
We also had the chance to get our eyes checked, just like how one would get at an optometrist.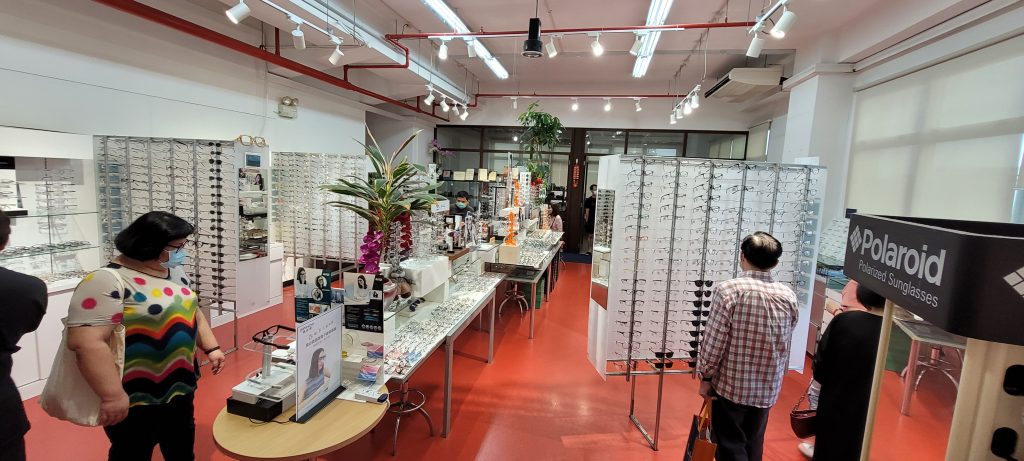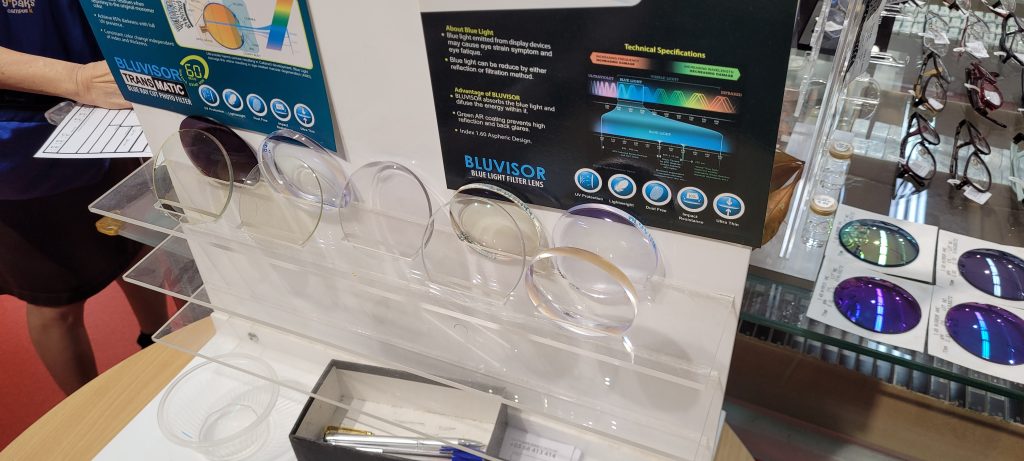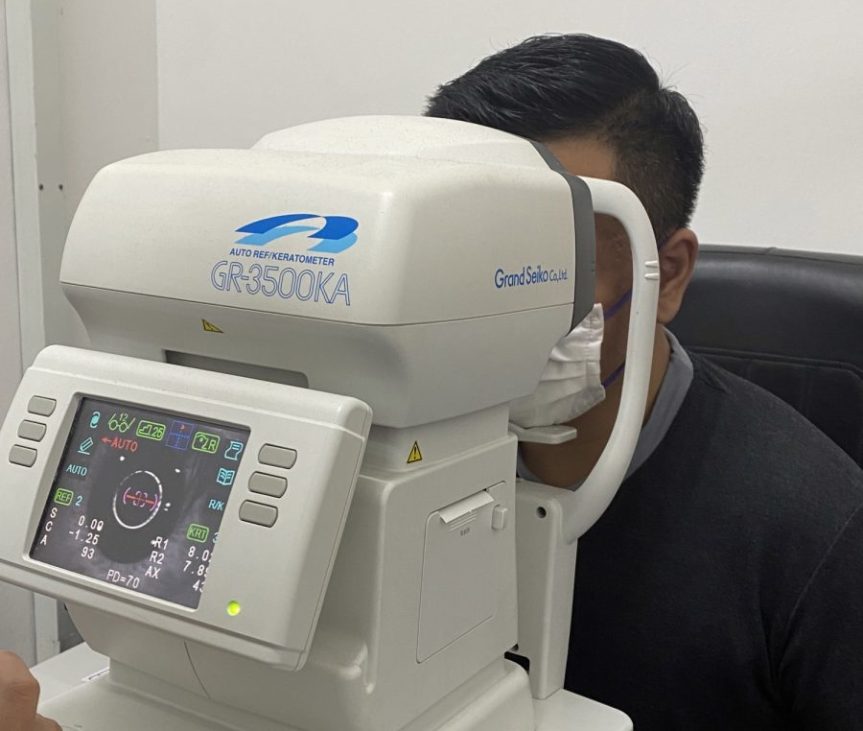 Verdict 
By the end of the terrarium workshop, I felt accomplished even though my terrarium did not turn out like much. It was a product of my own effort and I have something to show for it. 
The workshop is perfect for people who want to give terrarium-making a try. The whole course also took about two hours and is perfect for kids and families. 
Terrariums are usually readily available at florists, but I would recommend this workshop because taking care of a terrarium you have made would give you greater satisfaction. 
As for the spectacles workshop, it has opened my eyes (pun intended) to the whole process of making spectacles. I have always wondered how spectacles can be made in half an hour, and now I know it is thanks to automation and technology. 
Spectacles are a daily part of our lives, and their role is easily overlooked. This workshop is perfect for people who want to learn more about the different types of spectacles, how to choose the correct one for you, and the steps of cutting lenses. 
I would recommend this workshop to everyone, especially people who wear spectacles. You would be surprised by the advancement of technology for lenses currently available in the market. With a wide range of options in lens design, coating and materials used, you may build a one-of-a-kind pair of spectacles that suits your needs. 
Here are what some of NTUC Club's interest-based community ambassadors have to say about the other activities available on the RX website:
"I believe one's passion is a continuous journey in life, and I will always be there for the community. I believe the biggest benefit in one's life is to affect change."
– Roy Woodworth, Get Fit & Healthy Ambassador, Disco Zumba Party Participant
"It occurred to me that the new world will consist of Gen Zs, the pivotal generation, and esports is one of the ways to engage them. I would like to thank NTUC Club for their continuous support towards our esports group and provided me with the opportunity to work with them on their esports initiative. The experience that I have acquired through the collaboration is priceless."
– John Koh, Esports Ambassador, SIASU MLBB Challenge Participant
"It was a good learning and sharing session with other garden hobbyists. Having to meet people of similar interests and able to improve my gardening knowledge in the process. I hope one day I could get a chance to conduct classes to share my gardening knowledge."
– Shanice Chng, Happy Eco Club Ambassador, Handcraft Your Own Japanese Moss Ball Participant
Ready for Experience

Launched in May, NTUC Club established the Ready for Experience (RX) website to connect people from all walks of life with the hope of forging new relationships. 

Its lifestyle experiences are specially curated with selected partners and cover a range of activities suitable for various ages and group sizes.

Featured workshops come with tiered pricing: Public, Friends of RX and NTUC Union Members (this group enjoys the best rates, some workshops are even free).

For more information, visit the Ready for Experience website.