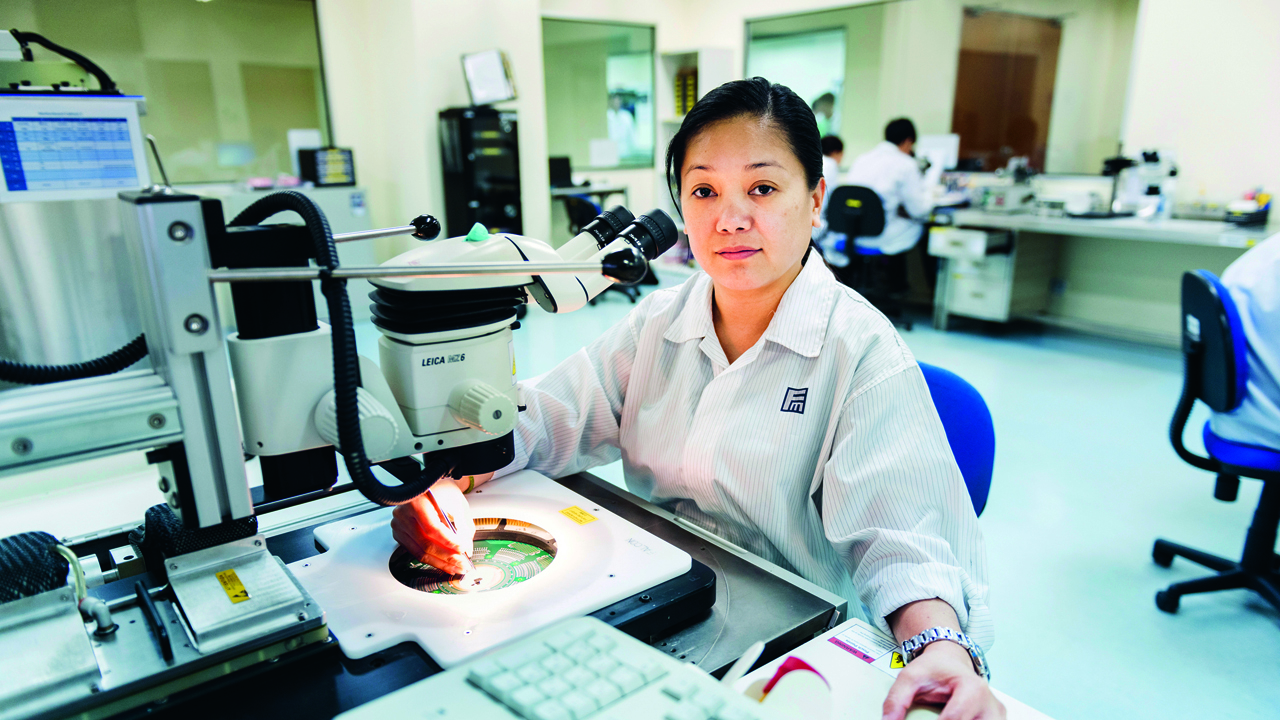 "My company sends me for various training programmes which help improve the productivity of the firm. This ensures that we keep up the quality standards of the company's products and deliver them to the customers in time."
Yok Jung, 40, is a Senior Test Engineer at Feinmetall – a company she has been with for four years. Her job is to conduct final tests and quality control assessments for probe cards before they are shipped to the customer. In fact, much of what she does was gained through on-the-job training and work experience in the industry, both locally and abroad.
In continuing to build a conducive workplace environment that empowers staff to continue learning and improving, Feinmetall will be partnering with NTUC's e2i (Employment and Employability Institute) to train workers in the industry.