The COVID-19 pandemic had a face. We recognised it by the retrenchments, pay cuts, wage freezes, and secondment work many workers experienced.
Sectors we believed were recession-proof for so many years were crippled in a few short weeks. The hotel industry was no exception, as borders closed and tourism in Singapore came to a sudden halt.
Seah Tee Hoe, 61, and Akbar Khan, 47, are two veterans of the hotel industry who took the challenges in their stride.
Providing Customised Services
Both worked at Grand Hyatt's Grand Club. Tee Hoe has been with Grand Hyatt for 34 years, while Akbar for 20 years.
At the Grand Club, they provided personalised butler services to VIPs and dignitaries who were guests at the hotel.
Their role as hosts at the Grand Club involved setting up amenities in the rooms for the VIPs and assisting with the breakfast and cocktail service at Grand Club. As a team leader, Akbar provided guidance and training to other hosts.
Tee Hoe recalls: "At the Grand Club, I used to host guests from different nationalities. I enjoyed meeting them and learning about different cultures and languages through them."
Akbar agreed that he does not have to travel to be exposed to people of other nationalities, which was the best part of his work at the hotel.
In fact, Akbar's most memorable experience working at the Grand Club was when he served Prince Andrew, the Duke of York, during one of his visits to Singapore.
"There was once I served Prince Andrew breakfast. I realised that his box of cereals from the previous day's breakfast wasn't fresh anymore. So I brought out a new box. When he came for breakfast he asked me what happened to the box he had opened the previous day.
"I said to him, 'I just wanted to give you a fresh one.' His reply was, 'Akbar, we don't waste food. You know, people in some countries don't have enough food to eat. I'm okay to have yesterday's box of cereals. I don't need a new box every day.'
"I was struck as it came from a member of the British royal family. Although he was royalty, he was still well-grounded. This was an experience I would never forget," said Akbar.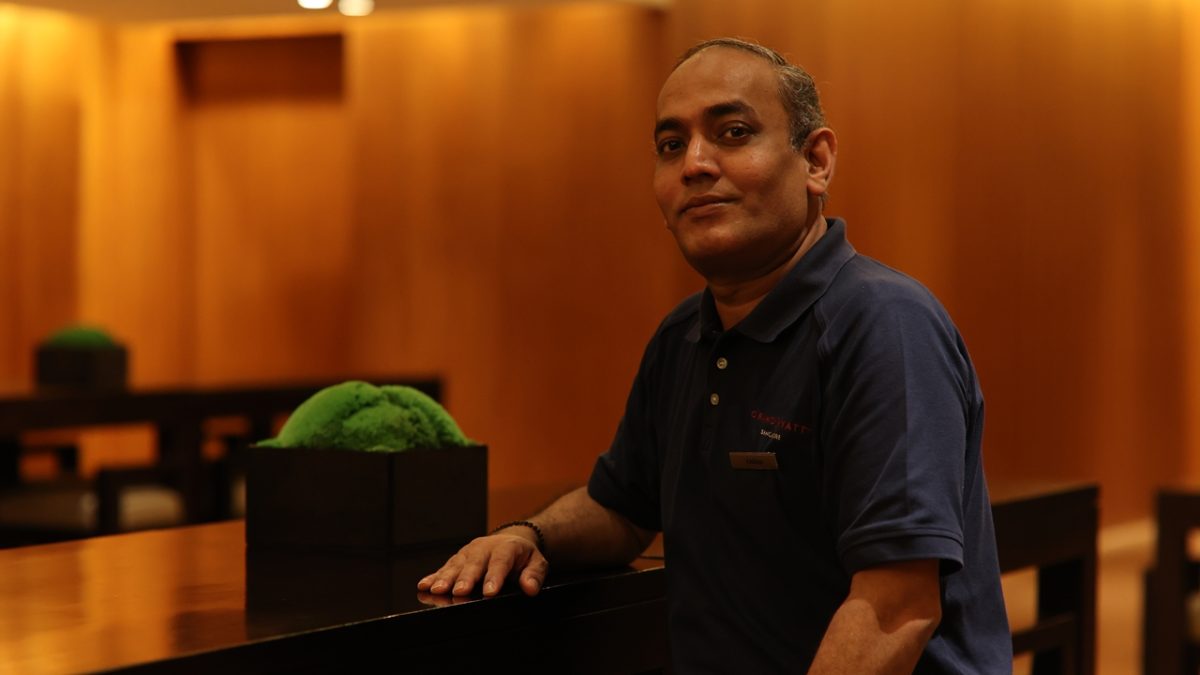 An Experience Etched in Memory
The challenges both Tee Hoe and Akbar had to go through during the pandemic was another experience they would never forget.
When international travel stopped during the circuit breaker, workers in the hotel industry were nervous about keeping their livelihoods.
"We were anxious in the beginning when the Government announced the lockdown because we've never experienced something like that before. Nobody had expected it. There would be no tourists, so I wondered about the next steps the hotel management would take. But I told myself that I had to be positive.
"The management also assured us that everything will be alright," said Akbar.
In agreement, Tee Hoe said: "The company was very supportive of us during the pandemic. They told us that we would be okay. As there were no guests coming in during the circuit breaker, they sent for training and asked us to clear our leave during the lull period."
Grand Hyatt knew that more had to be done to protect workers from the effects of the pandemic.
The hotel worked with the Food, Drinks and Allied Workers Union (FDAWU) to manage the excess manpower, assisting workers like Tee Hoe and Akbar with alternative work arrangements during that period.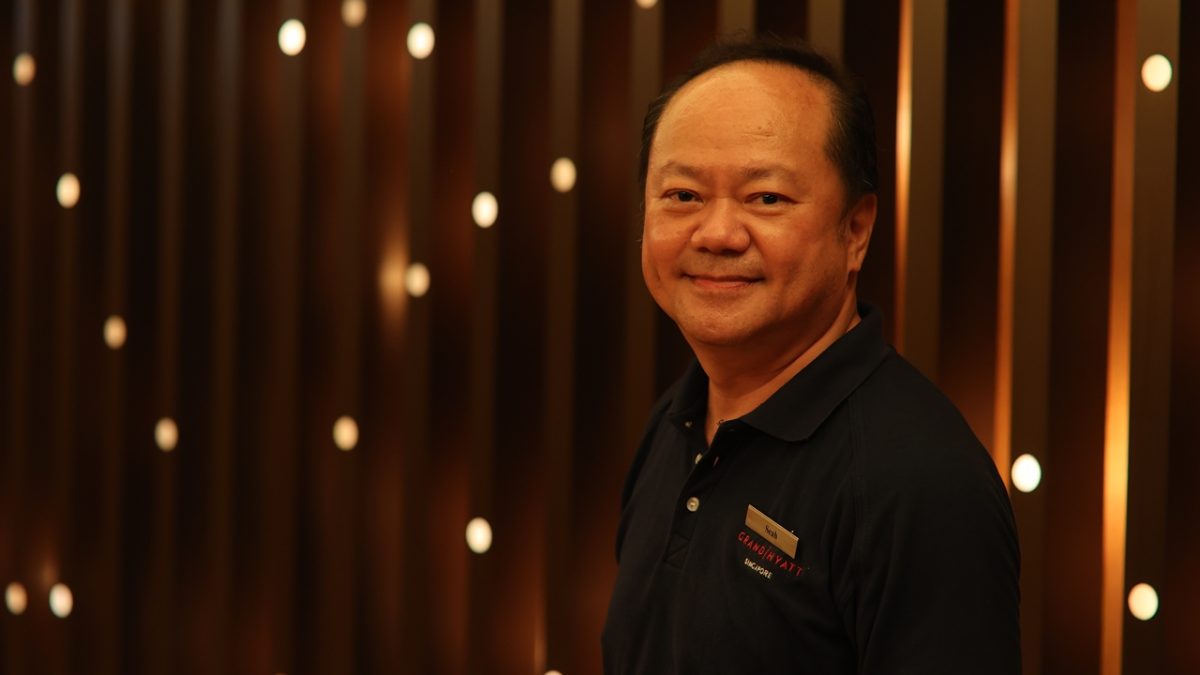 Secondment to NTUC FairPrice
For three months during the circuit breaker, both Tee Hoe and Akbar were seconded to another unionised company, NTUC FairPrice, as retail assistants.
"It was a totally different experience, even though it was also in the service line. I was posted to the seafood section to help with the packing. I learnt on the job and found the experience very fulfilling," said Tee Hoe.
Akbar, on the other hand, was assigned to stocking the shelves in the drink and rice sections of the supermarket.
"During the beginning of the pandemic, the items moved really fast. So we had to constantly stock up the shelves. It was a physically demanding job because one bag of rice weighed about 10kg. But it was a good experience, and we were fortunate to have been able to keep our jobs," said Akbar.
Working Together During Tough Times
Both added that they were grateful to the management for working with the union to help workers during those trying times.
In July 2020, after their stint at NTUC FairPrice, Tee Hoe and Akbar returned to Grand Hyatt to work as housekeepers as the number of guests patronising the Grand Club was still low. Both are still currently with the housekeeping department and are on permanent night shifts.
"The management asked if I was willing to take on a role in housekeeping when I came back. I readily accepted.
"The hotel supported me and my fellow workers when we needed them during the lockdown. So when they are now short of staff in certain departments, I wanted to support the hotel in return. Because I see those in the hotel as an extension of my family. We want to help each other," said Akbar.
Now as the border restrictions have lifted and tourism is slowly picking up in Singapore, Tee Hoe and Akbar look forward to returning to the Grand Club.
"I look forward to seeing and serving familiar faces at the Grand Club, especially guests whom we have built a connection with over the years," said Tee Hoe.
Akbar added: "I hope everything this year will be better than the previous years for both the company and workers. And I hope management and workers continue to work closely together to ensure we achieve all the goals that we've set out for ourselves this year."