The profile has agreed to tell her story under the condition of anonymity. Her name has been changed to protect her identity. 
The setting sun's soft red and orange hues painted the kitchen walls of the five-room flat. Through the kitchen windows, she could hear the laughter of children from the nearby playground. 
"I wonder what my children are doing now," Jane shared in hushed tones while scrubbing the curry-stained plates under the sink's running water.  
It had been weeks since she last spoke to her three children, and several months more since she last hugged them.  
By then, she had accepted that it was going to be difficult to see her children often as they were with her family in the Philippines, while she was in Singapore washing and cleaning her employer's home.  
Singapore was the first foreign country the single mother had ever set foot on, and now, a sea-spanning 2,500km separated mother from children.  
As much as she wanted to be by their side, Jane knew she had to stay to give her children a better life, no matter the sacrifice.  
The Sacrifice
The family of three was Jane's third employer in the three years since coming to the foreign country in 2014.  
Jane's relationship with the wife was a cordial one. She paid Jane on time and gave her days off work. Small talk was kept to a minimum, however. In fact, all they talked about was the baby.  
Naturally, the two-month-old baby was very much the apple of the family's eyes. And very quickly, of Jane's as well.  
In a way, caring for the child helped Jane fill the hole in her heart and quench a little of her longing to feel like a mother again, and not just some stranger who sends money home to provide her children food, clothes and education. But deep down, Jane knew that no stranger's child could replace her own.  
"Jane!" his booming voice came from the kitchen door. Jane let out a yelp and dropped the plates into the sink. It was the husband.  
The Husband
It had been six months since Jane started living in fear of the husband.  
It all began with $50 extra to her paycheck, something he told her not to tell his wife. She thought he was kind, but it came at a price.   
On days when they were alone at home, the husband would come up to her from behind in his boxers, rub himself against her, hug her, kiss her and fondle her.  
He would often demand sexual favours and threatened to send her home if she didn't oblige. Of fear of losing her job, she performed the lewd acts.  
Jane was disgusted with him, and to an extent herself, but where could she turn to for help? Nowhere, or so she thought.  
She was scared. All she could do was to plead for the husband to not do it each time he tried to come on to her. But of course, it all fell on deaf ears.   
Jane continued to suffer in silence, all because she didn't want to get sent back to the Philippines. She was clutching at straws.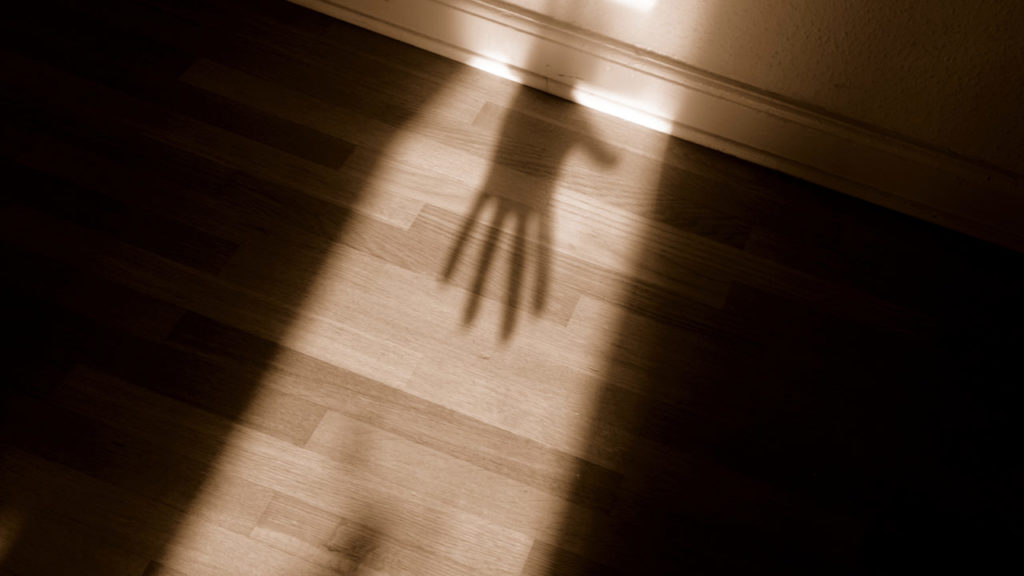 The Last Straw
The husband offered Jane $1,000 to sleep with him one day, and she finally felt that enough was enough. 
"It's better to get sent back home and get blacklisted rather than continue to degrade myself in such a manner," she said to herself.  
She mustered the courage to tell the wife about what the husband had been doing to her all those months. But instead of having compassion for a fellow woman facing sexual abuse, the wife confiscated Jane's phone and deleted all the dirty messages the husband sent.  
And on that night, the wife said to Jane: "I've listened to what you had to say, now it's my turn to talk. Pack your things tonight. Tomorrow, you're going home." 
Her voice seemed as cold as her heart.  
Jane couldn't run away because the wife had locked the gates. She couldn't call anyone for help because she didn't have her phone. She didn't know what to do.  
Seek Help
The car ride to the airport the next morning seemed like an eternity. Everyone was silent, staring out the window, as the black Toyota raced past palm tree after palm tree.  
Then the wife did something that Jane, to this day, couldn't understand.  
The wife took out Jane's handphone from her purse and put it in Jane's hand.  
Why the wife did that, fully knowing that it can be used to call for help, Jane will never know. But that was precisely what Jane did when she reached the airport.  
She called her agent who advised her not to give in and to make a police report. 
Jane went up to the police officers at the airport and told them about her ordeal, despite being a nervous wreck. 
While investigations were ongoing for her case, Jane was sheltered by the Centre for Domestic Employees (CDE), where she stayed for a few months.  
CDE helped her with extending her pass so she could stay in Singapore. They also assisted her with looking for a new employer, as the authorities had no objections to it.  
Time at the CDE shelter helped her heal from the wounds of her ordeal.  
Time to Heal
There, she made friends with other fellow domestic workers, who due to their various predicaments, had to stay at the shelter too.  
It opened her eyes to how such an organisation was needed to protect vulnerable domestic workers like herself and her new friends.  
No one would be able to guess what Jane had gone through if they were to meet her now, two years on.  
She's the life of the party among her friends, and she is always willing to lend a helping hand to anyone in need.
Because of this desire to help others, Jane now volunteers with the CDE during her time off, reaching out to fellow domestic workers. 
She sees her former self in the eyes of every domestic worker she helps. Jane knows that a painful experience can change a person – for better or worse. And every day, every hour, every second, she hopes that it has changed her for the better.  
Note: For domestic workers who are forced to leave Singapore despite having unresolved issues with their employers (e.g. outstanding salaries, physical/sexual abuse), please do not suffer in silence. If you have a valid claim, approach the immigration and/or police officers on duty at the point of departure and tell them your issues. They can help you.
You can also call the Centre for Domestic Employees at the toll-free 24-hour helpline: 1800 2255 233 (1800-CALL-CDE) to seek advice.