When the COVID-19 pandemic swept across the world, virtually all passenger flights were grounded and events were cancelled.
It was a double whammy for 28-year-old Aaron Leong.
He was employed as an in-flight manager by a European carrier, and emceed weddings and corporate events whenever he was off duty.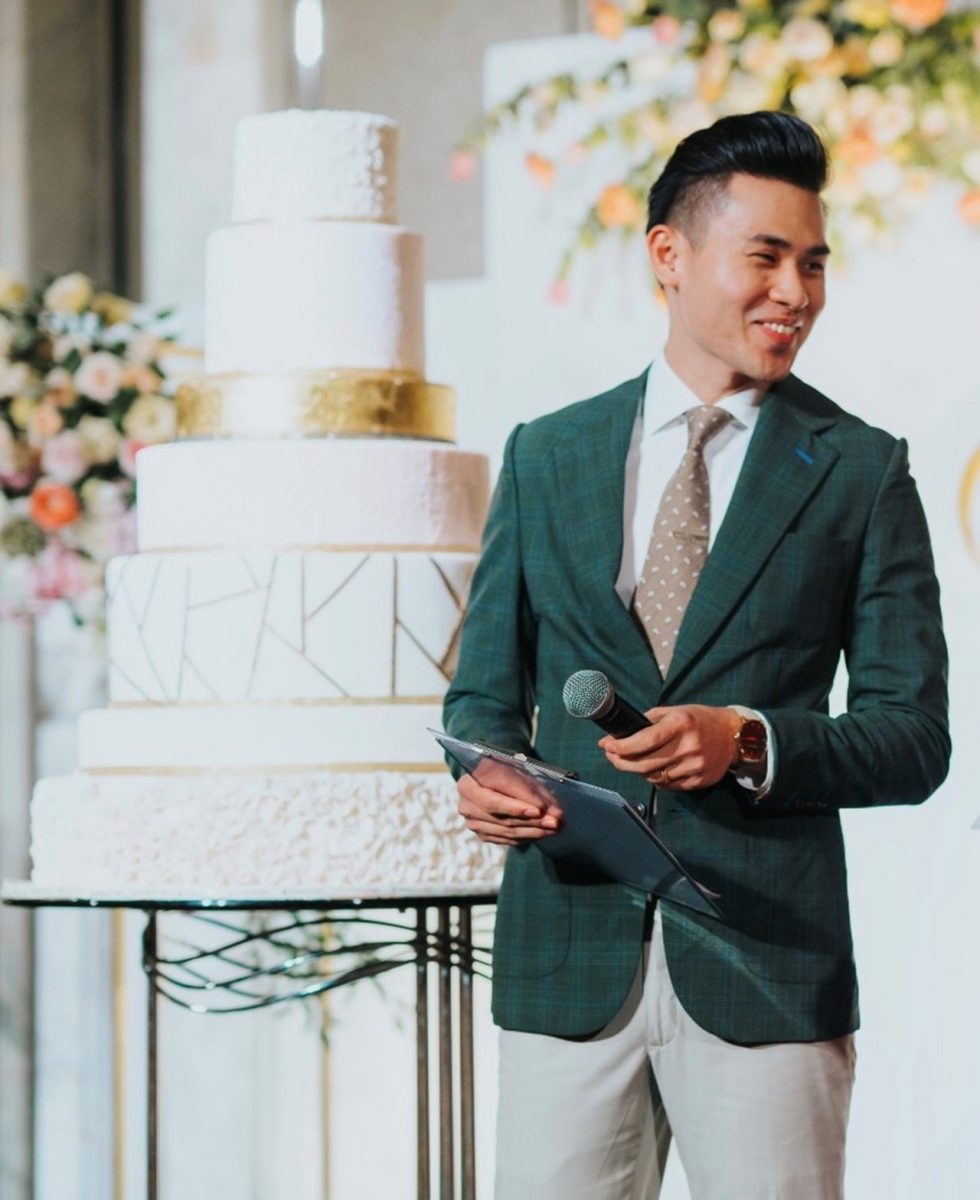 Before the virus hit, Aaron was flying long-haul three times a month and had a steady stream of hosting gigs in-between.
"I was just enjoying and soaking up all the experiences. But after COVID-19, you realise that your career involves social contact, and that really can't be happening at this time," he said.
With no emcee jobs on the horizon—and being put on no-pay leave by the airline—Aaron decided to find other ways to talk the talk.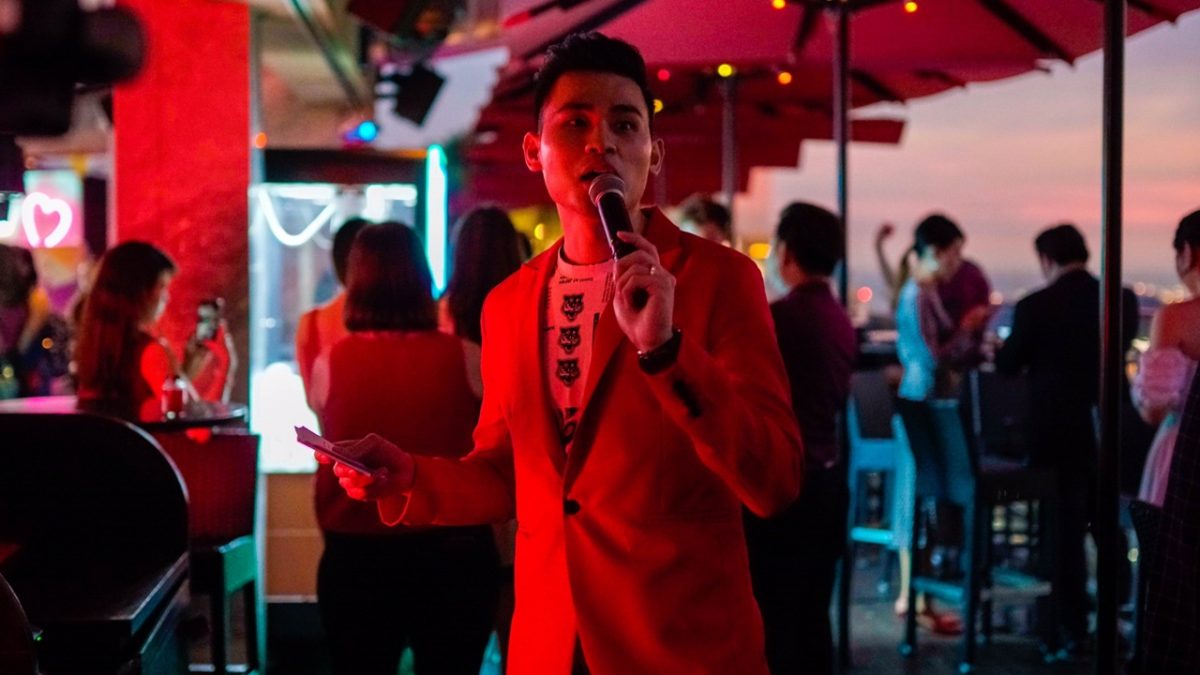 Facing the New (Virtual) Reality
With traditional emceeing engagements practically a thing of the past, Aaron looked to the future. 
"Previously, our emcee portfolios were already available online. You do a video or vlog to show your personality.  
"Then once we get hired through that portfolio, we go on to do the show 'live'. Nowadays, you get the job online, and you also have to do the event online," shared Aaron.
"I had to pick up this new style of hosting very quickly."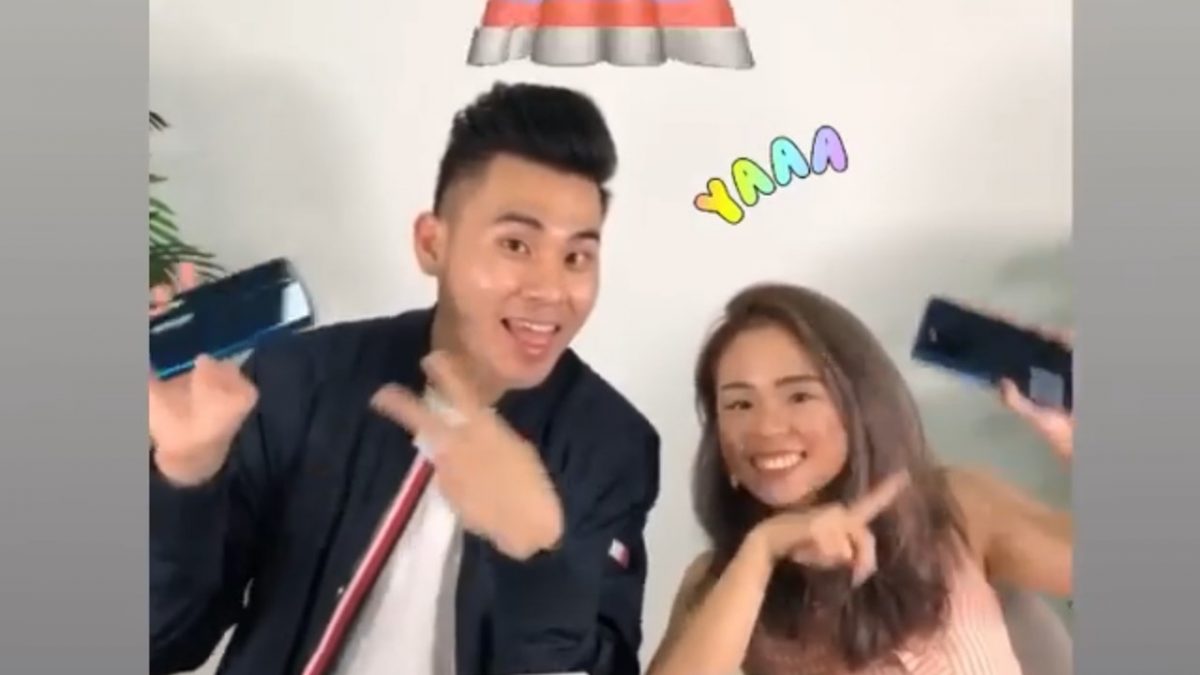 His voice was his asset. And Aaron knew that he had to keep talking his way through this new normal.
There were webinars, live streaming, online auctions, and conferences. Each one needed a specific style of presenting.
"How can I change my delivery to get jobs as an emcee? What are my skillsets? I really had to examine my experience and capabilities.
"I just explored my options and went for online training. I focused on trying to do better each time, hoping to get my next gig after that," said Aaron.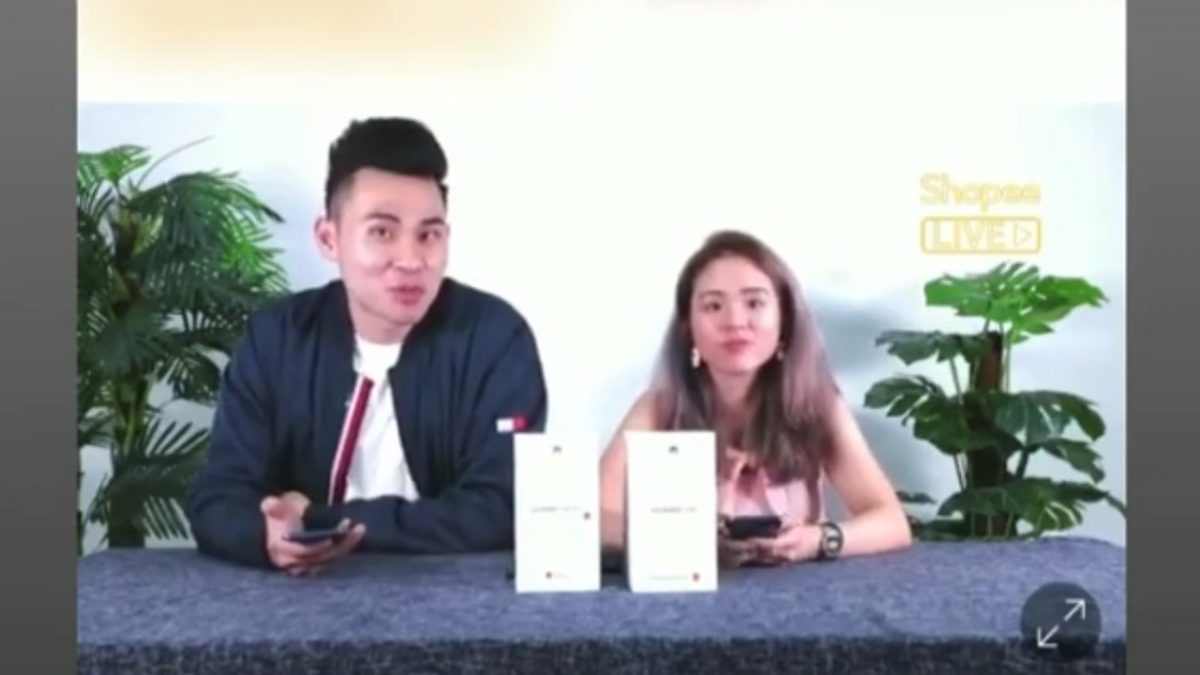 A Bigger Voice, A Bigger Person
Jobs slowly started to come in; all of them online.
Although this wasn't how he imagined his work to be initially, Aaron found himself in front of a wider audience.
"We have more viewership now than we had in a live show because it's more accessible. And people are just putting their attention on you so you become more recognisable," he said.
Throughout this challenging time, Aaron could have turned the other way and got stuck in his situation. But he chose to walk the talk.
"It crossed my mind that, 'I used to earn this X amount of money, and now I do not.' But what am I going to do about it?
"I think everybody's struggling. We have to make do and, as I mentioned before, use whatever skills and opportunities to go for training. Who knows? You might even do a lot better after this COVID-19 situation," he said.
Keep Talking, Keep Walking
Aaron has no regrets. Companies are still trying to get used to the idea of holding events online, but it is picking up.
He said: "You find the need to be very thankful for the experiences you had because sometimes it comes too easily that you might take it for granted sometimes.
"It's really good to regroup your perspective and just really get ready after the whole situation clears up, and you're just ready to go again."
From the in-flight manager to emceeing offline, then online, it was—and still is–a hard battle. But Aaron has picked up useful weapons to fight all the way.
"I managed to overcome this. I managed to learn this new thing. Where can I go? What are the possibilities now?
"At the end of this, you would have two skills, two ways to earn an income in emceeing. It's not the end of the world. It's just a new shift in dimension from what you're comfortable with," said Aaron.