11-0 (8 KOs).
These figures tell the story of Singaporean Muhamad Ridhwan's professional boxing career since 2016. Undefeated in 11 fights, with eight knockout wins, 'The Chosen Wan' (TCW), is on the cusp of the biggest fight of his career – the world title shot in for the vacant International Boxing Organisation (IBO) World Super Bantamweight Title in September at Marina Bay Sands.
But that is only half the story in the life of Singapore's premier prizefighter.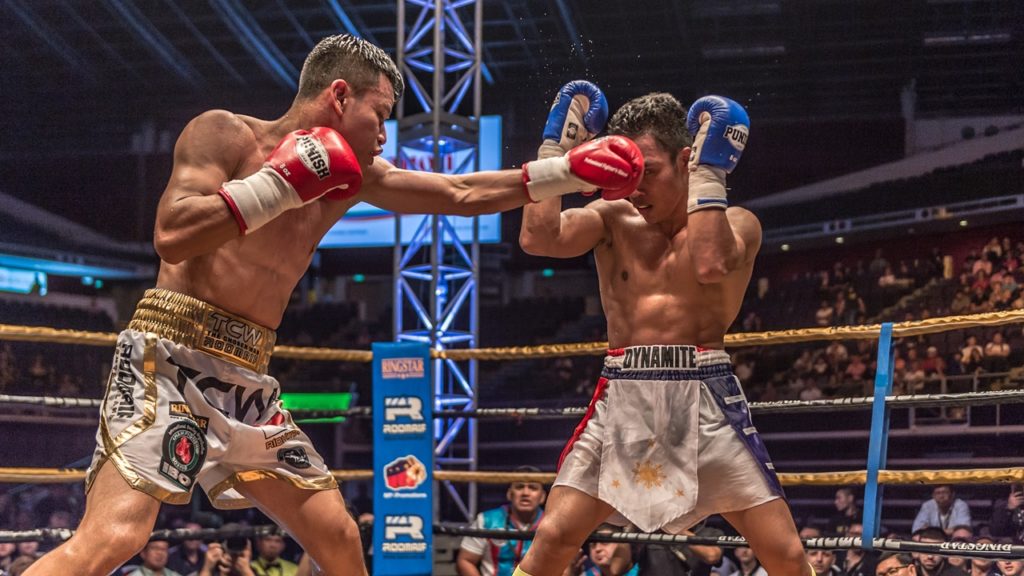 This story takes place away from the limelight, where he has to juggle the intensity of training and working to pay the bills and fund his passion.
"I never thought that I would be boxing in the first place. When I did, I never expected to choose professional boxing as a career.
"I enjoy the struggle and as I overcame obstacles along the way, I learn more about myself as a person and the people around me. It is addictive to see how I'm able to come out the winner after making my struggles and sacrifices. As a boxer, I'm able to determine my future with my two hands," said the former national athlete who has represented Singapore in four SEA Games competitions and bagged three bronze medals.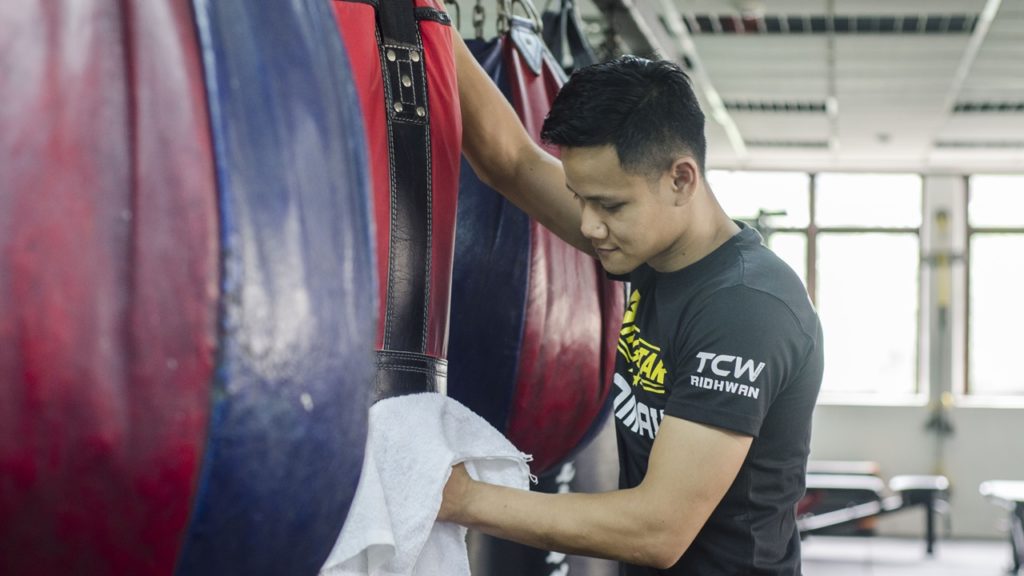 Mind Over Matter
Beyond the twice daily training sessions, the 30-year-old works just like any regular Singaporean. The only concession is that the day-to-day work as personal boxing coach and co-founder of Legends Fight Sport and Habit – one a boxing gym, the other a strength and conditioning gym – takes place around his training needs.
"Being a professional athlete is still very new in Singapore. I still have to work to support my family and my training. I'm still very involved in the day-to-day decision making, cleaning the gym and getting to know the gym members. Part of my work also involves giving personal training. That's the toughest part because whenever it's the weekend or there's a holiday, that's when I'm the busiest.
"It gets very difficult to juggle work, life, family and the demands of being a professional athlete. But it comes with discipline," he said.
Making No Excuses
Not one to make excuses for having to put in hard work, Ridhwan has always believed in working hard towards the dream of being world number one. He credits his work ethic to having started work early in his teens, where stints in fast-food restaurants and odd-jobs helped him build resilience and tenacity.
"I just sucked it up, be brave and mentally strong. On days when I get really tired, I'll just take a step back, breathe, rest and get back to it again. I've already accepted that this is my life and I just have to live it the best way that I can," he shared.
Describing boxing as a roller-coaster ride, he said: "I started with nothing before I eventually went on to represent Singapore as an amateur. Turning professional, I started again with nothing and not a lot of money, and no sponsors. But we [he and his team] are now starting to get more support, with guys like NTUC FairPrice supporting my training camp for the upcoming fight. Having them notice what I've been doing is a real honour and highly motivating as well. As I get to compete on the main card at events with greater attention on my progress as I climb the world rankings, the ride is on the upswing now and things are getting exciting."
While boxing is an individual sport, Ridhwan is thankful to his training team and manager Scott O'Farrell from Ringstar Management for breaking barriers and creating opportunities for him.