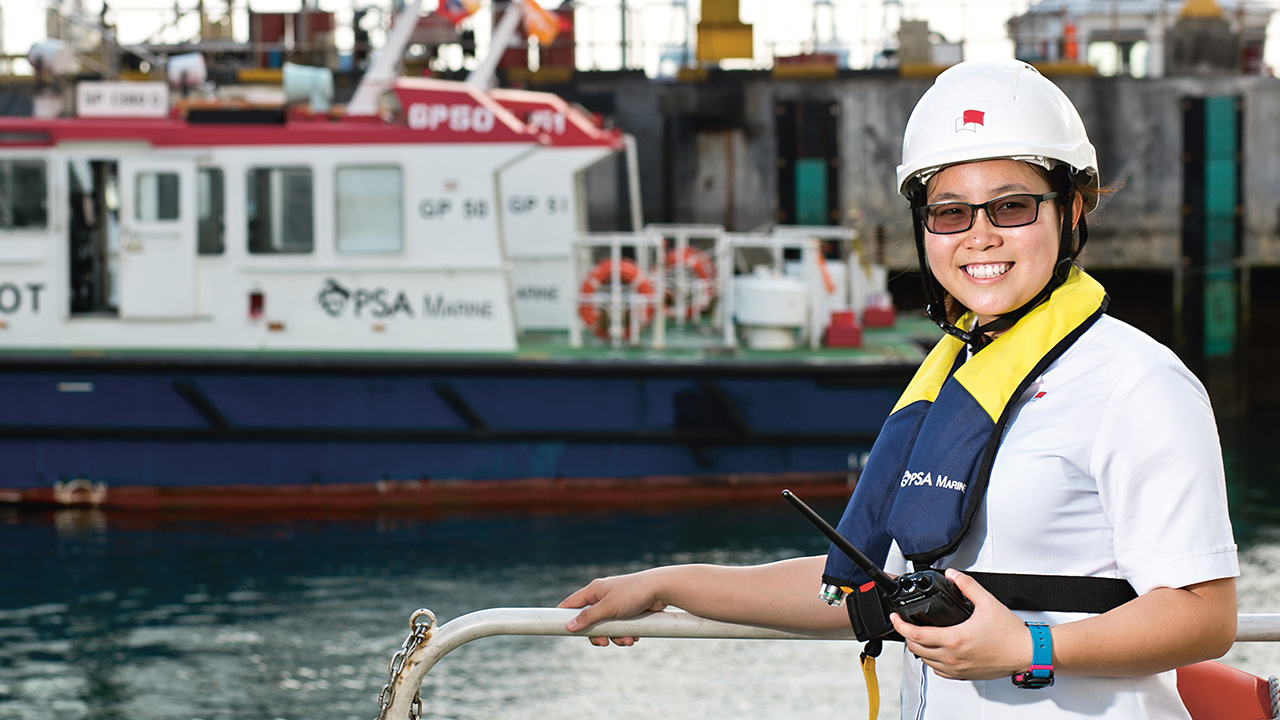 "People have a common misconception that being a harbour pilot is easy because we just act as advisors to ship captains, but it is not. Every pilotage job is different due to the ever-changing environmental conditions and different types of vessels. Hence, the situational awareness is important as there is no room for error. People's lives are at stake."
At 23, Tabby, as she is affectionately called by her peers, is the youngest and one of the only four women harbour pilots working at PSA Marine – a breath of fresh air amidst an industry largely dominated by men.
"There was this one time when I was tasked to pilot a ship. The captain was taken aback when he saw me as he wasn't used to having a young lady giving advice and assisting to pilot his vessel."
Other than berthing and unberthing ships, harbour pilots like Tabby also perform duties such as anchoring and towing of ships, barges and rigs with the assistance of tugboats.
When asked if she finds the job too daunting, Tabby replies, "There is an immense sense of satisfaction when I complete each pilotage job safely. I certainly urge more women to join the industry. It's a career that is exciting and rewarding."