This is a Q&A interview with Mr Heng Swee Keat, Deputy Prime Minister, Coordinating Minister for Economic Policies and Finance Minister, who received the Medal of Honour at the NTUC May Day Awards 2021. Any extracts should be attributed to the Minister. 28 April 2021.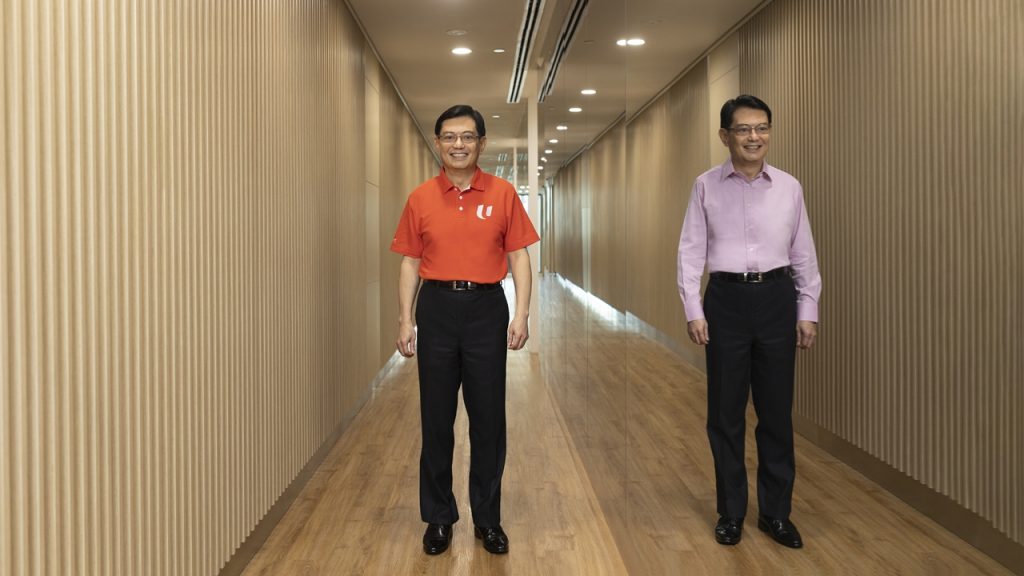 What does the May Day Medal of Honour award mean to you?
I am deeply humbled by this award, and am accepting it on behalf of all our tripartite partners.  We have been able to make a difference to the lives of our workers only because of strong tripartism in Singapore – working collaboratively to take care of our workers, businesses and national interests. 
As our circumstances change over the decades, our approach to tripartism evolved, but we never wavered from our mission of creating a better life for our workers and their families. 
I greatly appreciate the Labour Movement for this honour. This award will serve as a constant reminder that the welfare of our workers and their families will always be at the heart of what we do.
Can you tell me more about your journey into politics?
The first time I left Singapore and boarded an aeroplane was when I was 19, heading to the United Kingdom for my university studies. I could do so only because I was awarded a Government scholarship. Having benefitted from the system, I decided to dedicate my career to the public service, so that I could give back and help to create opportunities for our people and future generations.
I found my assignments as a public officer very fulfilling, because I could see how my work made an impact on our people. But PM Lee Hsien Loong, then SM Goh Chok Tong and MM Lee Kuan Yew approached me, at different times, to enter politics. Each time, I declined.  Eventually, after the Global Financial Crisis, I realised the cogency of their views on the importance of political leadership in Singapore, and contested in the 2011 elections. It has been an eventful ten years since. 
When and what was your first experience with the Labour Movement?
I started my career in the Police Force. Our uniformed services are not unionized. So while I had some idea of what unions do, it was not first-hand. When I became Principal Private Secretary to Mr Lee Kuan Yew, he was writing his memoirs. He recounted his experience fighting for workers' rights, and how we evolved our brand of tripartism – one where our unions, businesses and the Government work closely together, to draw in investments and uplift our workers. 
Over the years, as I became more involved in the economy – as CEO of the then Trade Development Board, as Permanent Secretary at the Ministry of Trade & Industry, as Managing Director of the Monetary Authority of Singapore and as Finance Minister – I had more interactions with our unions, workers and businesses.
These encounters shaped my conviction about how the fortunes of workers and businesses are intertwined – stronger businesses create better jobs and prospects for workers; stronger workers with skills and experiences enable companies to make the most of opportunities and grow.
During your 2019 May Day Rally speech, you said that the Labour Movement is one of the Government's "most important partners". Can you tell us your beliefs in Singapore's brand of tripartism?
The symbiotic relationship between the Labour Movement and the PAP underpins our brand of tripartism. Both the NTUC and the PAP share a common objective – to improve the lives of our workers and their families. But as I said earlier, the fortunes of businesses and workers are intertwined. To achieve this, we also need a growing and vibrant economy. This is why the Labour Movement, the Government and businesses work closely together – this is Singapore's brand of tripartism.
In many places, unions and businesses are on different sides of the negotiating table. But in Singapore, we pull together our strengths and resources to tackle the fast-moving challenges ahead, so that we can achieve more for our businesses and workers. Our approach to tripartism has grown from strength to strength over the decades, and has enabled us to rebuild from each crisis in the past. This is one of our key competitive strengths, and I am confident will enable us to emerge stronger from COVID-19.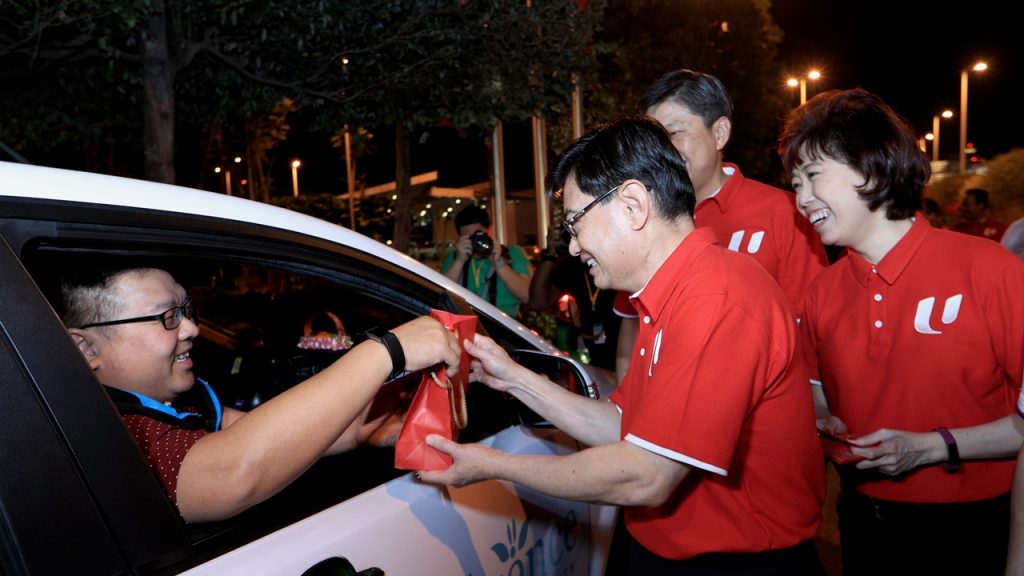 On a personal note, what is the most memorable story you can share in your interaction with workers?
A number of experiences with workers and unions left enduring lessons with me. A recent encounter was my visit to Changi Airport soon after COVID-19 started. This was the first time that Changi Airport was devoid of passengers, stores were shuttered. Planes were grounded, parked on the tarmac side by side – a chilling sight that we have never seen before.
But when I met up with a small group of SIA crew, I was heartened by their resilience. They knew that there were tough days ahead. But they were taking things in their stride, taking on assignments – such as care ambassadors – to contribute to the fight against COVID-19. I also had air crew members who wrote to me, saying, since they can't fly now, they wanted to contribute in other ways.
I look forward to the day when SQ planes will be in the air again. This may take some time, but we will get there. And when we do, it is all thanks to our air crew, who have faced the crisis with fortitude, who have adapted, who refused to let COVID-19 overcome them. Indeed, I've seen this spirit across many industries and workers. I hope that they can make the most of this time now to transform and strengthen, so that they will be able to soar again.
When COVID-19 landed on our shores, how daunting was it for you as Finance Minister, and what were the challenges you faced?
COVID-19 was an unprecedented crisis. It was the most daunting challenge that my team at MOF had faced. But the situation was even more daunting for businesses and our workers. For some, their businesses came to a halt overnight. Workers were worried about getting paid and keeping their job.
Hence, we were motivated to move as quickly as possible, to support them. Budget measures that typically took many months, were designed in weeks, with good inputs from our unions and businesses. And we tried to implement them as quickly as possible.
The Jobs Support Scheme is one major policy. We are very mindful that if a breadwinner loses his or her job, it would affect the whole family. So we made helping companies retain their workers a key plank of our support. Later, when the situation improved, I was very happy to hear from many companies that by holding on to their workers, they were able to quickly resume operations when restrictions were eased.
The Labour Movement stepped forward in a big way. They helped to reach out to our workers and companies, gave us valuable feedback on how we could better design our schemes, and significantly also contributed to the implementation of some of these schemes. I encourage the Labour Movement to do more to represent our workers, including those who are self-employed or in the gig economy. 
What shaped your outlook on worker issues?
Like many Singaporeans of my generation, many of us grew up poor, and we saw the great economic uncertainties when the British forces withdrew after Independence. But we also experienced rapid economic transformation, and saw how jobs have uplifted families and transformed lives.
For me, in particular, when residents come to me at MPS, I see how helping one person secure a job makes a lasting difference to everyone in the family. I know that when a worker does well, his or her family members benefit too, especially their children who will then be able to focus on their education and grow to their potential. And it is not just the income that comes with the job, but also a sense of purpose that it provides and the dignity of earning your own pay, rather than relying on welfare.
This is why I fully agree with the Labour Movement that "jobs are the best form of welfare". We must continue to create better jobs for our people, and equip them to take on these new opportunities. This is how we can truly progress as a nation, while ensuring that the benefits of growth are shared with everyone.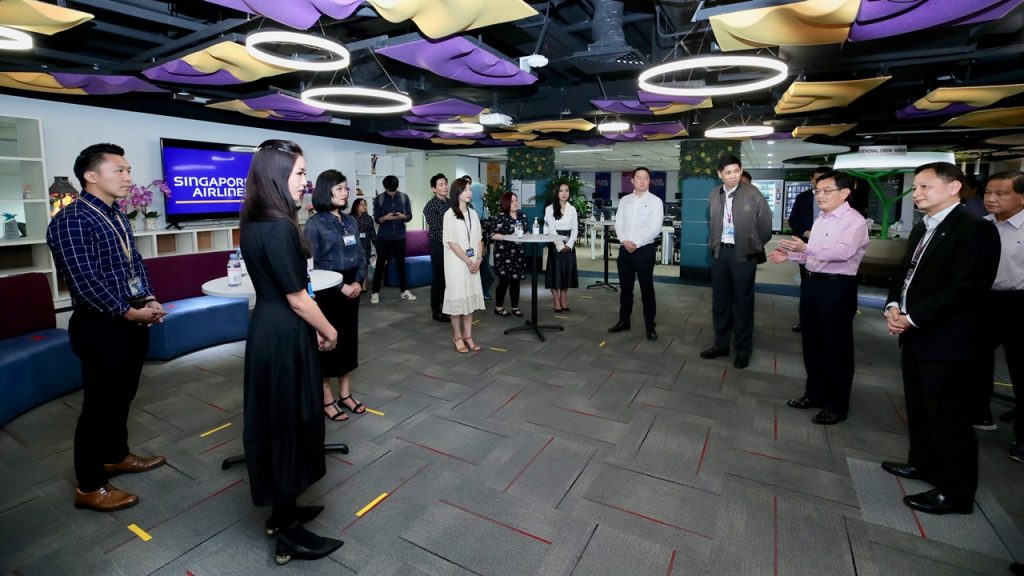 Can you tell me the significance of the Industry Transformation Maps (ITM), especially now, given the on-going COVID-19 situation?
ITM is a very good example of tripartism in action. The world is changing at a very fast pace, and COVID-19 has further accelerated the pace of change. We must help prepare our businesses and workers for what is to come, so that they can continue to thrive in a post-COVID world.
Our ITMs are a way to bring together the four pillars of our economic restructuring – embracing technology and innovation; strengthening corporate capabilities and raising productivity; redesigning jobs and uplifting our workers; and growing our external wing to access even bigger markets.
These transformation efforts help to build a more vibrant economy. But more importantly, the purpose of economic restructuring is to create more opportunities and better jobs for our people. This will not only empower our workers and improve their lives, it will also uplift their families.
While change does not come naturally to many of us, the Labour Movement – under the leadership of Sister Mary, Brother Chee Meng, Brother Chee How, and Brother Poh Koon – has been an active contributor to our transformation efforts. They worked with businesses to set up Company Training Committees, to help workers upgrade while supporting company transformation. They also set up the Job Security Council to match and place workers. I fully support these efforts.
Change is taking place at such a rapid pace that we cannot possibly save every job and every company. But I am glad that the Labour Movement is fully committed to protecting every worker.
We have gone through past crises and economic recession before. Each time, our strong tripartism has seen us through. Working together, we can, and must, emerge stronger.
What do you want people to know you for when we mention Heng Swee Keat?
It is not so much what an individual has contributed. What matters for Singapore is for leaders to set aside our personal interests and ego, to focus on the big picture and what is in the best interest of our nation. When everyone has a stake in our nation and our future, we are then able to draw out the best from everyone, and enable each of them to make an impact.
This is why I launched the Singapore Together movement in 2019. I believe everyone can make a difference. By working together, we can make an even bigger impact and leave no one behind.  A post-COVID-19 world will be a very different world.  But I am confident that our tripartism will grow from strength to strength. By putting our hearts and minds together, we can adapt, grow and emerge stronger in a post-COVID-19 world.