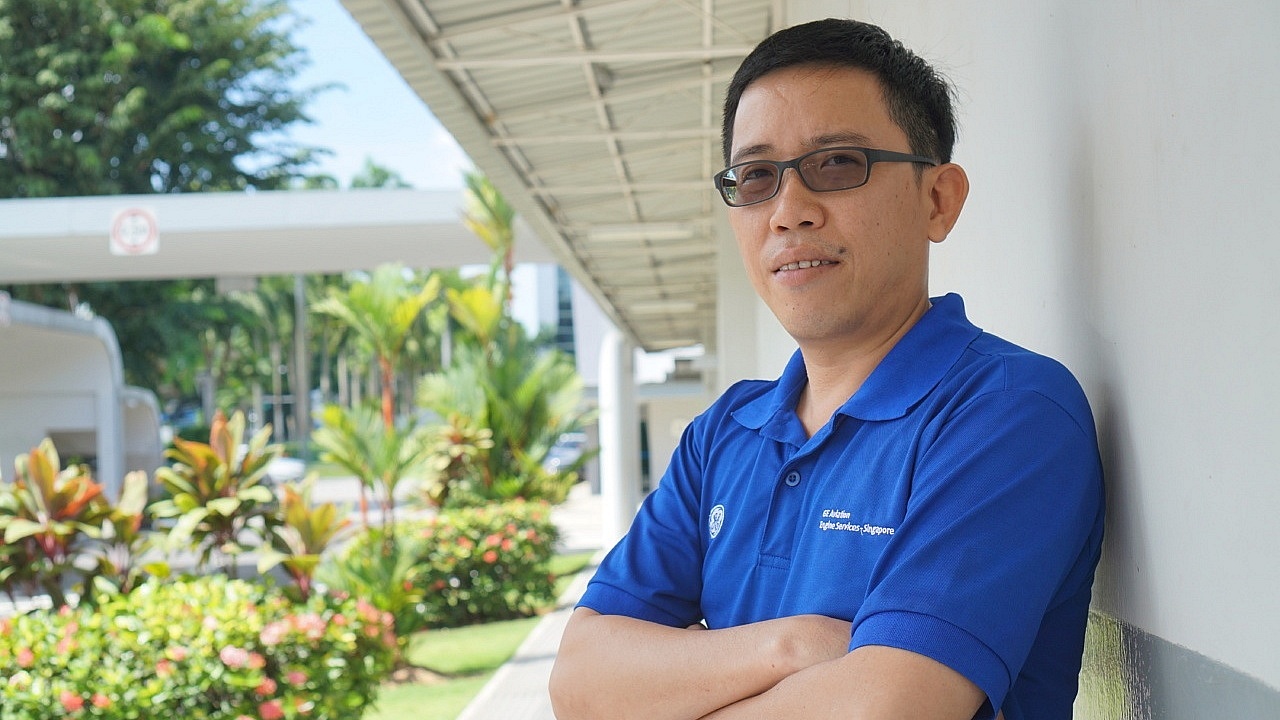 He may only have had a primary school certificate, but that did not stop 41-year-old Alan Yeo from pursuing his passion for aviation and carve out a career in the industry.
Although he worked with several aviation companies over the years, Alan lacked the qualifications to prove his ability as an aviation plant technician.
All that changed when he came across the Professional Conversion Programme (PCP) for the Aerospace Industry earlier this year.
"A friend of mine was already in the programme. He told me that he was currently being employed by an aviation company and studying to get qualifications to be a technician. Studying on a full-time basis while getting employed was something I've never heard of before so I gave it a try," said Mr Yeo.
The company his friend found employment in was GE Aviation, Engine Services – Singapore (GE Aviation, Singapore), a company working closely with the Singapore Industrial and Services Employees Union (SISEU), and an early adopter of the PCP.
An initiative by Workforce Singapore and Temasek Polytechnic, the PCP helps mid-career switchers and technicians reskill and be up to date with the aviation industry.
Making the Leap
Mr Yeo embarked on the PCP with GE Aviation, Singapore in May, along with 29 other individuals. In August 2017, he received his Singapore Workforce Skills Qualifications (WSQ) Higher Certificate in Aerospace (Engine Repair and Overhaul) with Temasek Polytechnic and is now on an on-the-job training with the company.
"My role as a technician in GE Aviation, Singapore is to repair components of the engine. I've always wanted to learn how different parts of an aviation engine work, and the PCP gave me a holistic understanding," said Mr Yeo.
NTUC's e2i (Employment and Employability Institute) and SISEU have also been actively helping the company place suitable jobseekers for the PCP.
Looking ahead, Mr Yeo hopes to see more Singaporeans come into the industry as he believes it is an industry that has good job prospects.
With his new qualifications, he wants to be able to do a diploma related to his job. GE Aviation, Singapore also has a scheme that sponsors its employees to further their studies.
"Actually, I have the interest to further my education, but at the same time I need to support my family. So if the company supports me, I will gladly take it up," said Mr Yeo.