Photos by Ian Tan
Early this year, NTUC First Campus (NFC) launched the Development Support Specialist (DSS) Programme, a ground-breaking initiative promoting inclusivity for preschool children with developmental needs.
With a growing number of children diagnosed with developmental delays, this in-classroom programme aims to provide essential support and resources to help teachers effectively integrate children requiring medium levels of developmental assistance.
Targeting children from Playgroup to Kindergarten 2, the DSS Programme covers those attending the Early Intervention Programme for Infants and Children (EIPIC), children on the EIPIC waitlist, and those yet to be formally diagnosed.
Development Support Specialists work closely with teachers during classroom lessons, offering hands-on assistance to ensure each child receives the necessary support for success in preschool.
The programme fosters a nurturing and inclusive learning environment through tailored strategies and guidance, empowering teachers to address social-emotional and behavioural concerns effectively.
Evelyn's story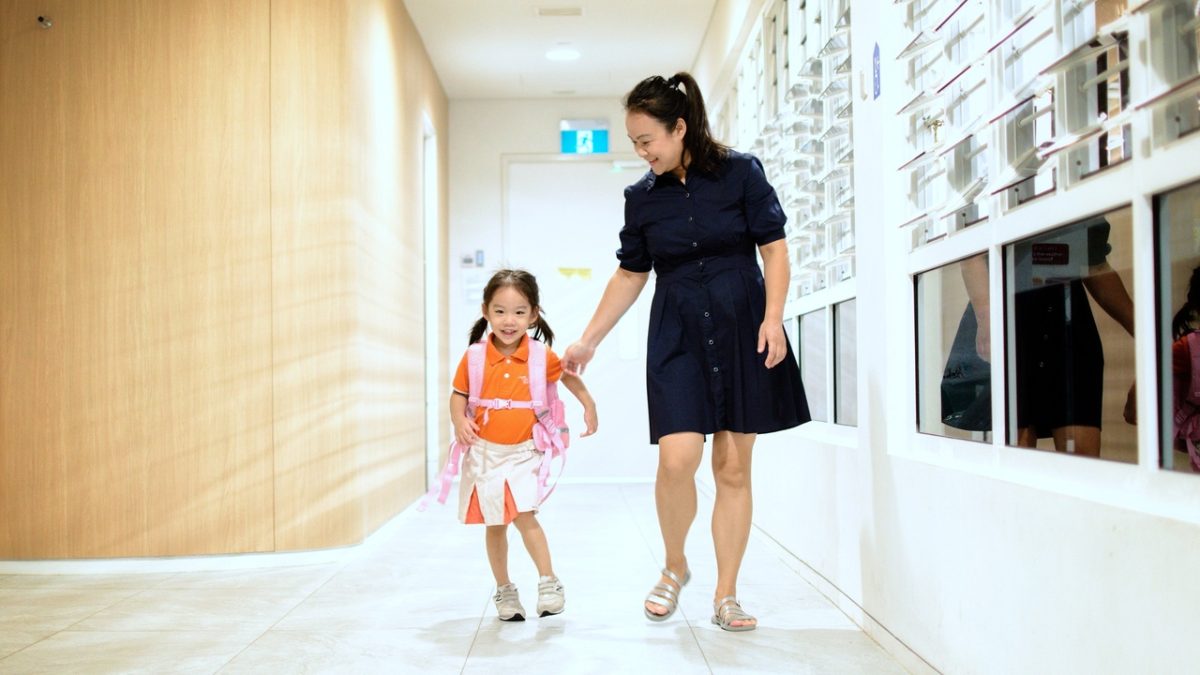 One vibrant little girl stands out at a My First Skool (MFS) preschool centre in Rivervale Crescent, where laughter and learning intertwine – 4-year-old Evelyn Lai.
She is a picture of determination, and her journey of growth and resilience is inspiring.
Recently, she has embarked on an adventure allowing her to conquer challenges and discover her strengths.
A unique path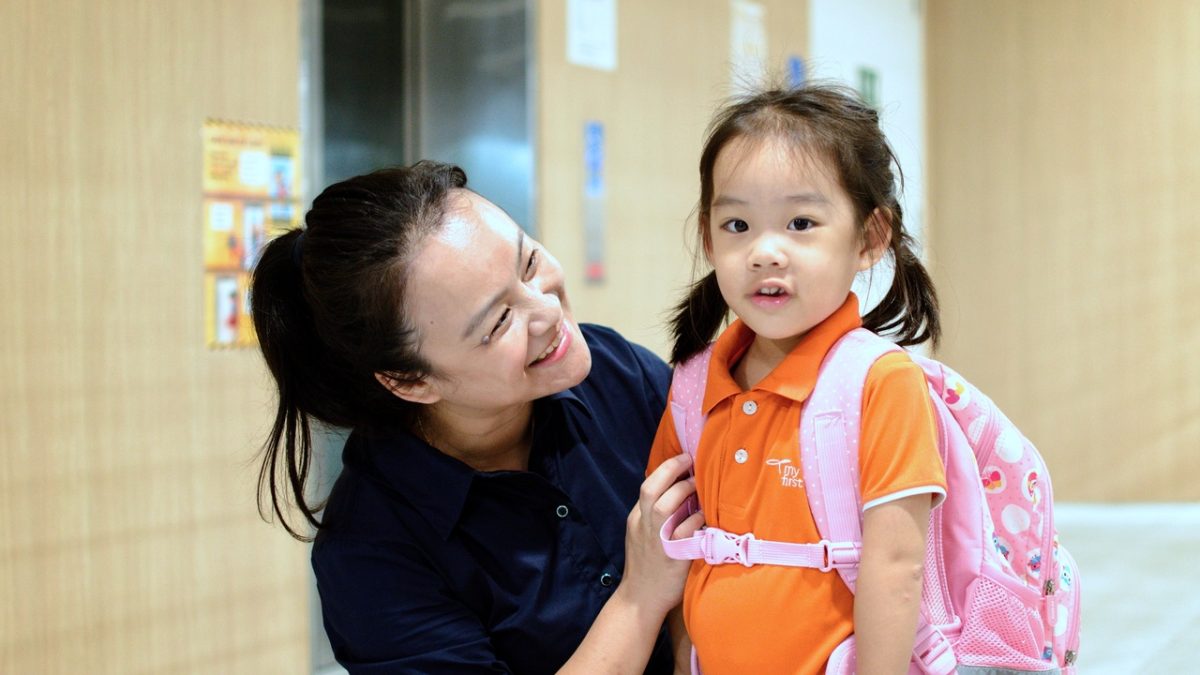 Evelyn's story began when her mother, Xie Meng, noticed her daughter's unique developmental needs.
Compared with her two older siblings, Evelyn was different.
Walking and maintaining an upright posture proved challenging; she also had limited speech, leading Xie Meng to seek professional guidance.
Although not a formal diagnosis, the doctor said it could be Global Developmental Delay, or GDD, possibly accompanied by mild autism.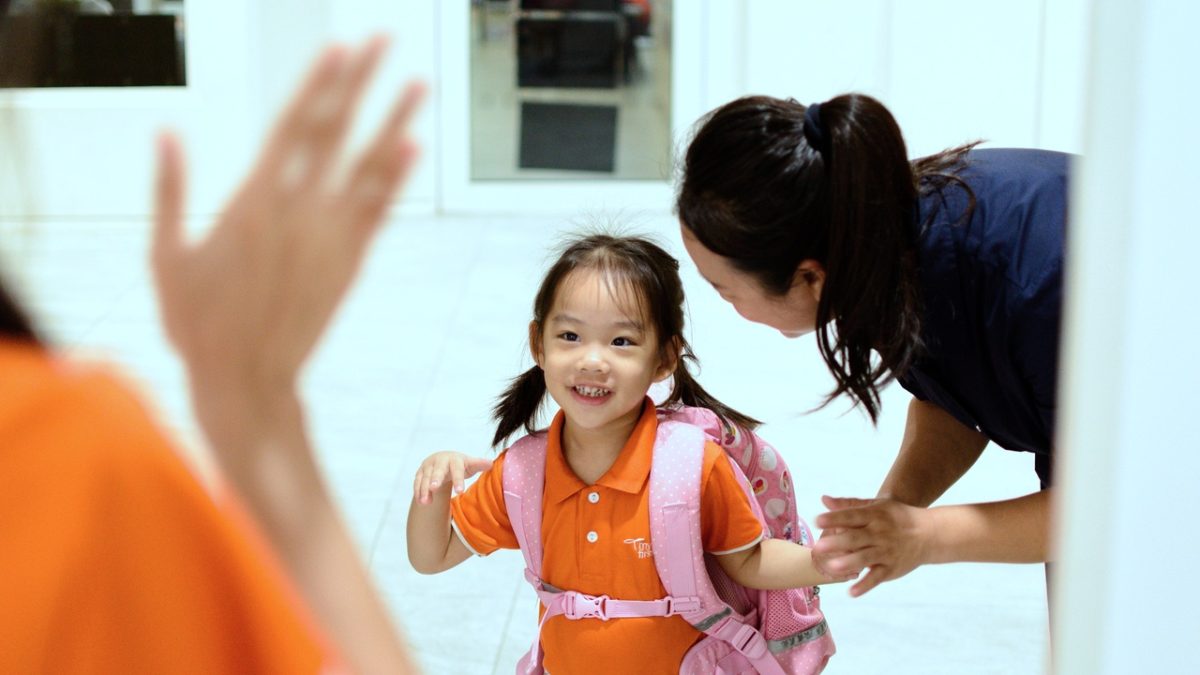 Discovering the power of collaboration
Determined to help her daughter flourish, Xie Meng embraced the Development Support Specialist (DSS) programme piloted by NTUC First Campus at eight MFS centres – including the one Evelyn attends.
It is designed as a collaborative effort, where a DSS and teacher work hand in hand to understand Evelyn's profile and identify her needs.
Vishaalini Vasanthanathan, Evelyn's DSS, shared: "Teacher Mari and I have lots of discussions, mainly focused on helping Evelyn integrate into the classroom and participate in lessons.
"We hope she can engage meaningfully in classroom activities."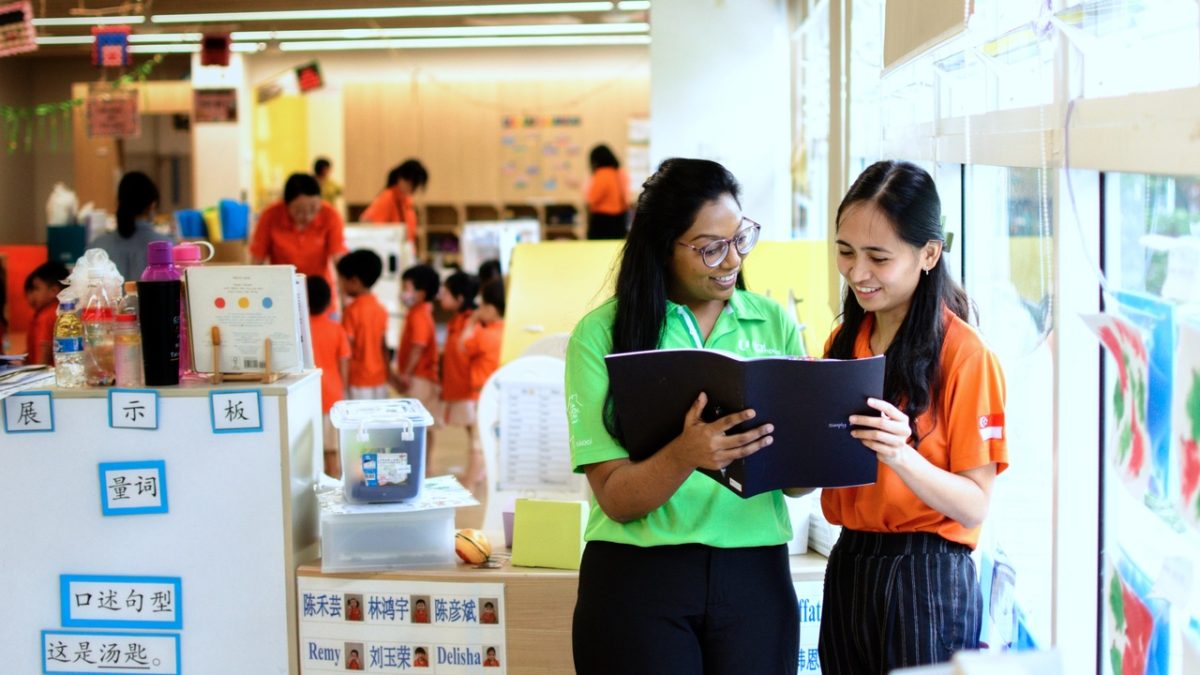 From strides to leaps
Vishaalini guides Evelyn's motor skills development in the classroom, emphasising eye-hand coordination and structured tasks.
The nurturing environment allowed Evelyn to thrive, and her progress was clear.
Evelyn's vocabulary blossomed, she can now sing entire songs, and her receptive and expressive language has improved.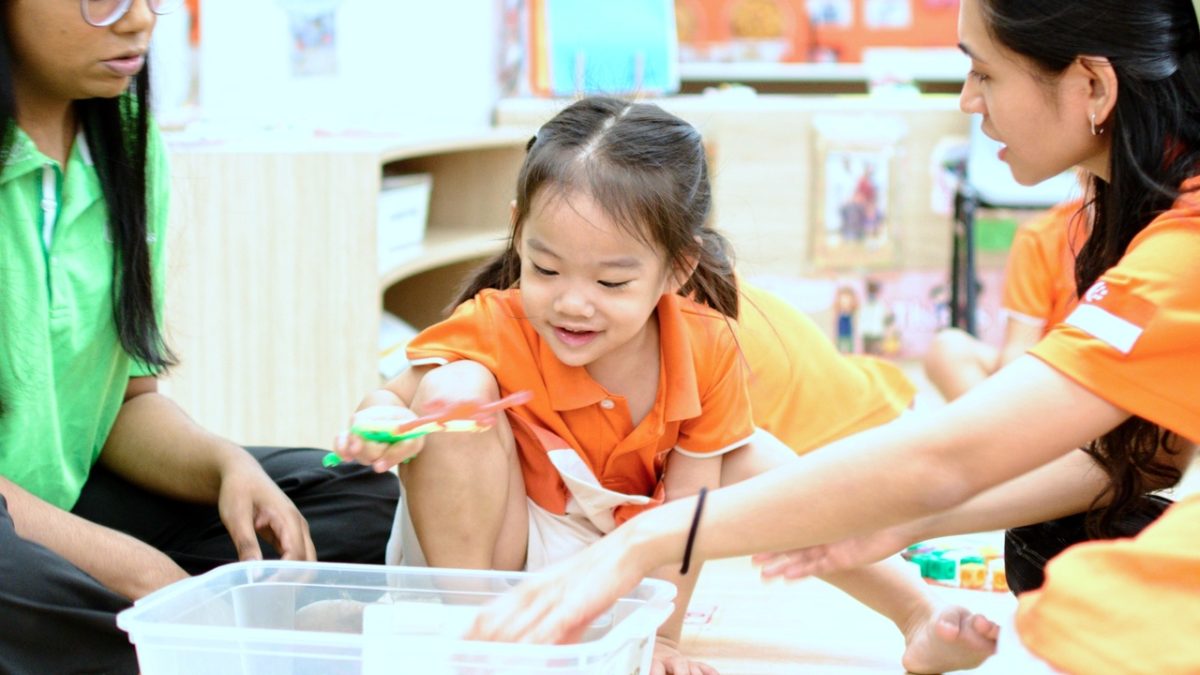 A day of triumphs
Each day brings new achievements. As Vishaalini introduces inclusive learning strategies, Evelyn eagerly engages with her friends in collaborative play and learning.
Teacher Mari also noticed that Evelyn grasps concepts faster and even manages to sit still longer, with the aid of a chair, allowing her to participate actively in class activities.
From mastering fine motor skills to interacting confidently with her peers, Evelyn's journey is full of promise.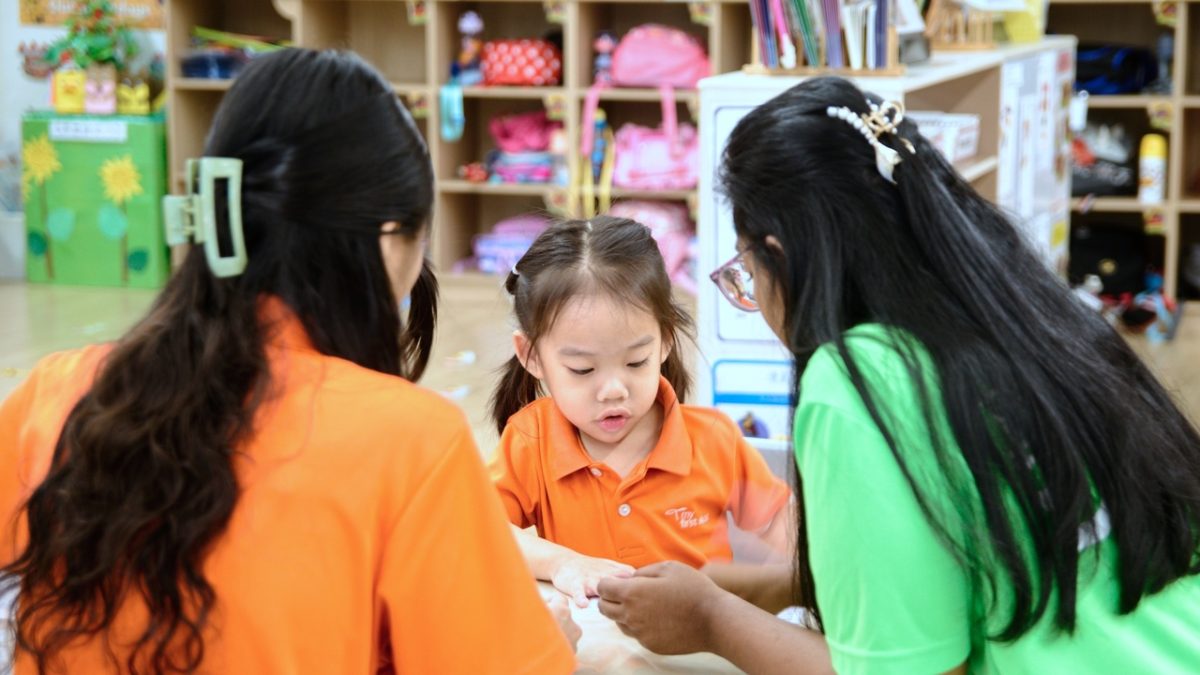 Hopes and dreams
Xie Meng's hope for Evelyn's future has grown.
With the DSS programme, Evelyn has new possibilities, and Xie Meng envisions her daughter reaching new heights.
"I wish that one day she can play the violin," she said.
It is a big dream, but with the support of her DSS and teacher, Evelyn continues to show promise. She can now communicate with simple, heart-warming words to her mum, like 'hug' and 'I love you.'
This alone is music to Xie Meng's ears.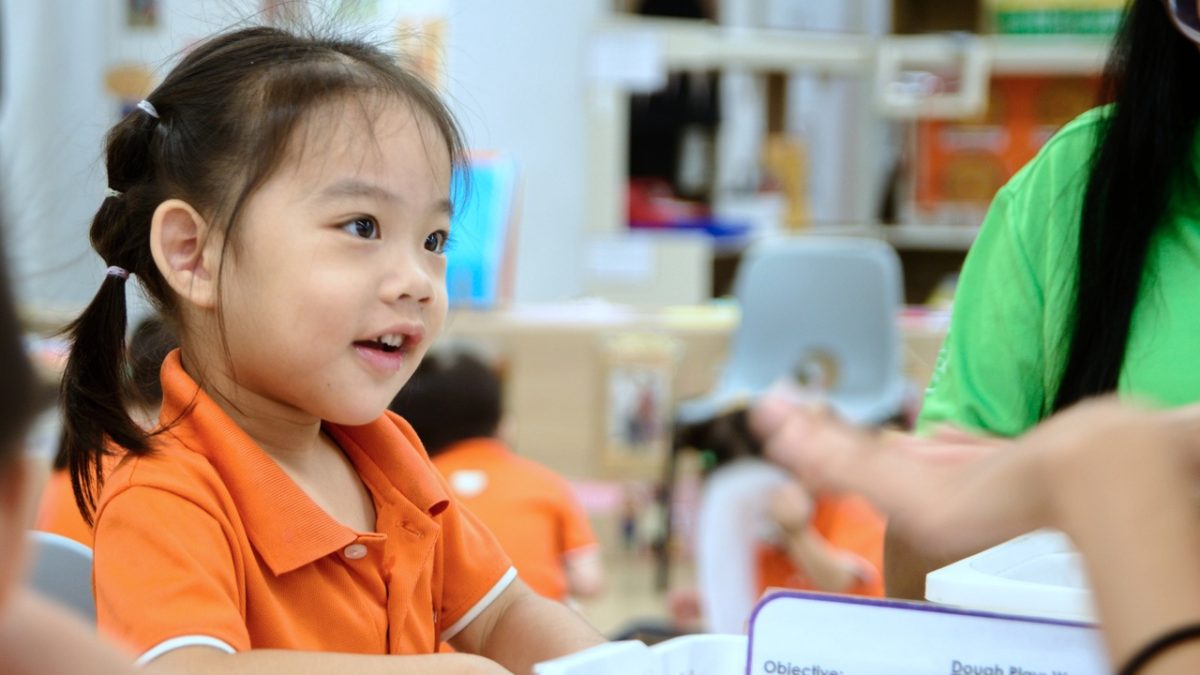 A collaborative symphony
The success of Evelyn's journey rests on the harmonious symphony of the DSS and teacher.
Working in tandem, DSS Vishaalini and Teacher Mari create personalised learning goals for Evelyn, integrating her EIPIC experiences seamlessly into the mainstream classroom.
Simple yet effective strategies transformed Evelyn's learning experience, and she revels in her newfound independence.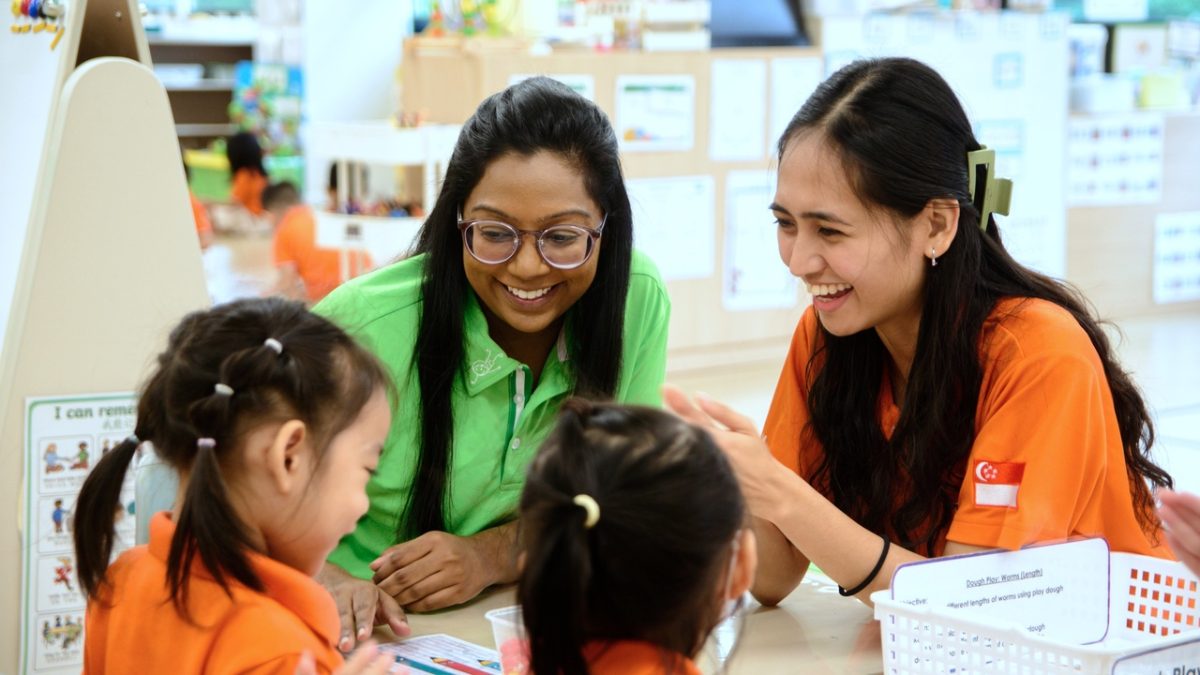 A ray of hope
Through the DSS programme, Evelyn's journey has become a ray of hope for her teachers and her mum, Xie Meng.
Witnessing her growth and achievements fuels their passion and commitment. The DSS programme supported Evelyn and positively impacted other children, fostering an inclusive and nurturing environment for all.
Evelyn's laughter and joy echo through the halls of My First Skool, inspiring all who encounter her to believe in the limitless possibilities of inclusive education.
As her journey continues, the future shines brightly, illuminated by the love and care of those who walk this path by her side.