Not all heroes come dressed in capes.
Some, like Sinthu Samikkannu, are the healthcare heroes who help keep ordinary people in the pink of health. It is a role that the 35-year-old senior pharmacist at NTUC Health Unity Pharmacy thoroughly enjoys. "Being able to speak to people, finding out their issues and advising them on the things they are unsure about gives me a lot of personal satisfaction on the job," said Ms Sinthu.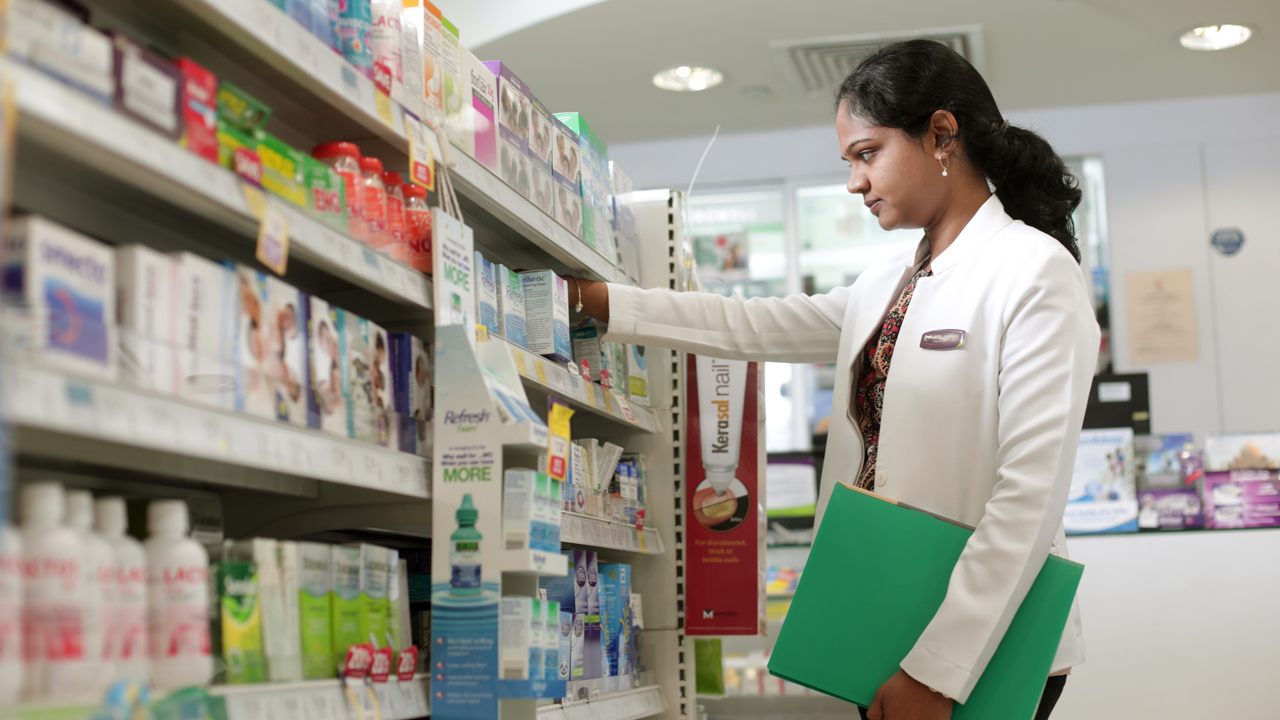 Aside from dispensing both prescription and non-prescription medication for common illnesses like sore throats or cough, pharmacists also provide customers with professional advice on general healthcare. The experience, she shared, has also taught her to think on her feet to solve problems quickly and to always be ready for anything.
From Mentee to Mentor
From the outset, pharmacology was something Ms Sinthu was certain she wanted to do. She is a Bachelor of Science (Pharmacy) graduate from the National University of Singapore (NUS), where one of her work attachments was with Unity Pharmacy. "It was during my attachment [to Unity Pharmacy] when I realised that this was something I wanted to do as a career. I had good mentors here then and looking at how they helped the customers that come in each day, I realised I loved the interaction," she shared.
Upon her graduation from NUS, she returned to Unity Pharmacy as a pre-registered pharmacist – the equivalent of an intern – and has remained with the company ever since. Once the mentee, Ms Sinthu is today the mentor for students that are attached to Unity Pharmacy. For her, customer service is just as important as possessing the technical know-how. "The first thing I teach them is how to speak with customers. From basic things like how they should serve customers with a genuine smile to being detailed when it comes to counselling them on the medication. It is also important to be tactful when serving them, especially towards customers with frustrations," she explained.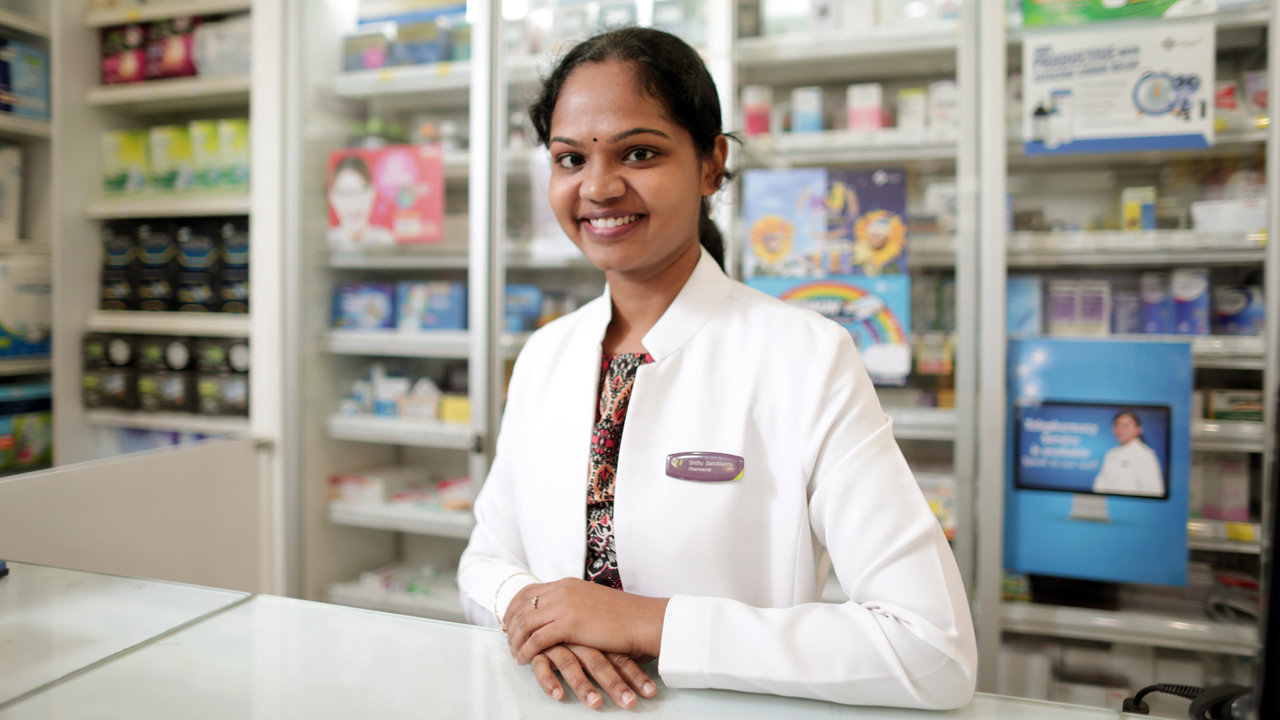 Job Satisfaction
It is her very ability to interact well with the customers that has seen regular customers seeking her out whenever they visit the pharmacy at Great World City. "Some of the customers met me when I was just starting out at Unity, and after many years of seeing me still here, we've become friends and we know each other by name," she said. Customers who run into her outside her working hours would also casually ask her for professional advice. "So even when I'm not working, I'm still working," she joked. "But in all seriousness, that just shows the trust they have in me and that is a very reassuring thought."
Helping More
Outside work, Ms Sinthu is constantly active in the community, using her expertise to help more people. She has appeared on medical TV programmes on Vasantham and Channel 5. She has also written medical articles in the past on sore throat lozenges and eczema for the elderly for The Straits Times and the NTUC U Live publication respectively. As recent as August this year, Ms Sinthu gave a health talk on food and supplements for the NTUC U Live's Active 55+ programme.
Appreciation
She has had plenty of positive experiences in her time at Unity Pharmacy, but there is one that stands out amongst them all. Ms Sinthu had previously prescribed to a female customer the medication to take for a sore throat. While on her day off, she was out shopping when the customer recognised her. "She saw me and stopped me just to say the advice I gave her worked. She said she felt much better and thanked me. Going up to me just to thank me made me feel empowered and appreciated. There's a lot of satisfaction in being able to use what you know to help people and make their lives that little bit better. "They always say that it's not work if you are doing something that you love and it is why I enjoy doing what I do so much," she said.