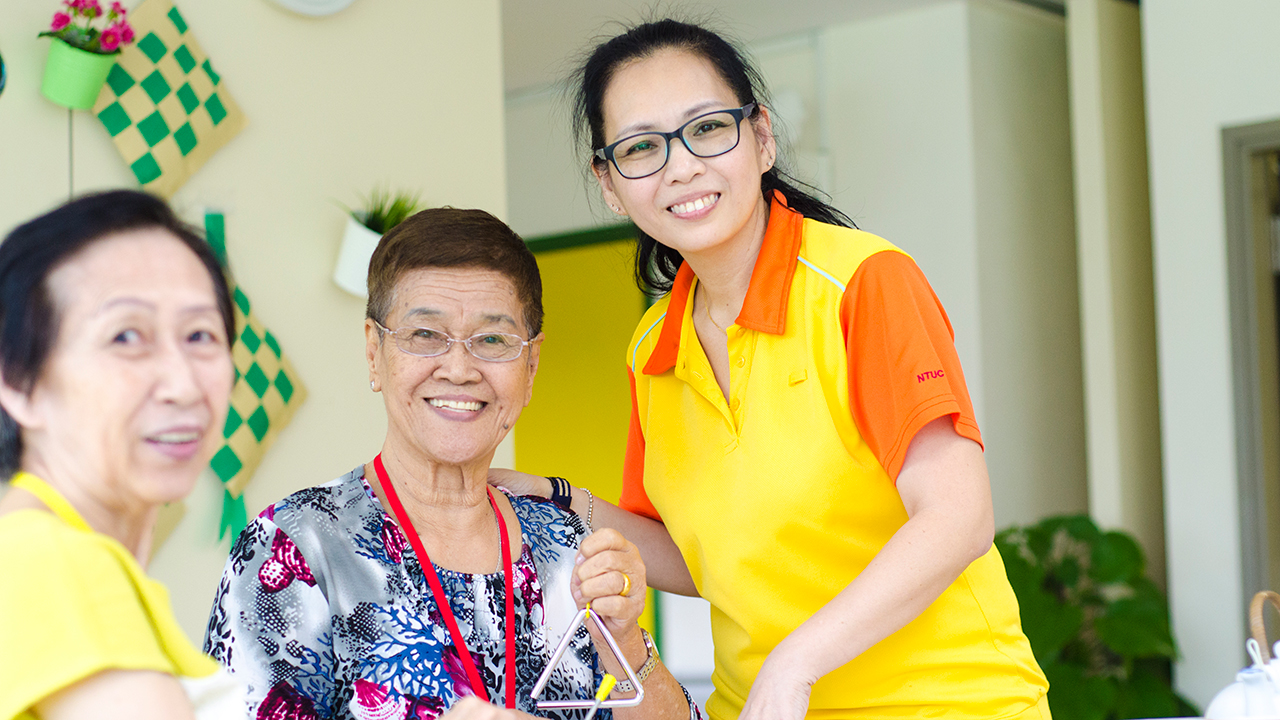 Formerly a fashion designer, 50-year-old Sharon Kwek traded a job of glitz and glamour for one in the healthcare industry three years ago when her late mother suffered a bad fall and fractured her hip.
"My main concern was caring for my mother and I was very stressed about it. I wanted to go into this trade to know about the best way to care for my mother," she recalled.
After two months of serious consideration, Sharon took a leap of faith and a 50 per cent pay cut to join the healthcare industry as a therapy assistant with NTUC Health's Silver Circle.
"When I decided to make the career switch, I didn't look back. It was a tough transition, but I managed," said the single mother of two.
Working Hard For Progress
Attending to the needs of over 70 seniors, many of them suffering from dementia, is no easy task, but Sharon can count on her own support network.
"I have a very supportive family and my two kids have no complaints about our situation. To us, bonding is very important. We don't live luxuriously, but we live happily. At work, I have a very supportive network of bosses and peers.
"Bringing happiness to the seniors I work with is my main priority. Many of them suffer from dementia and I want to do all I can to slow down their deterioration," she explained.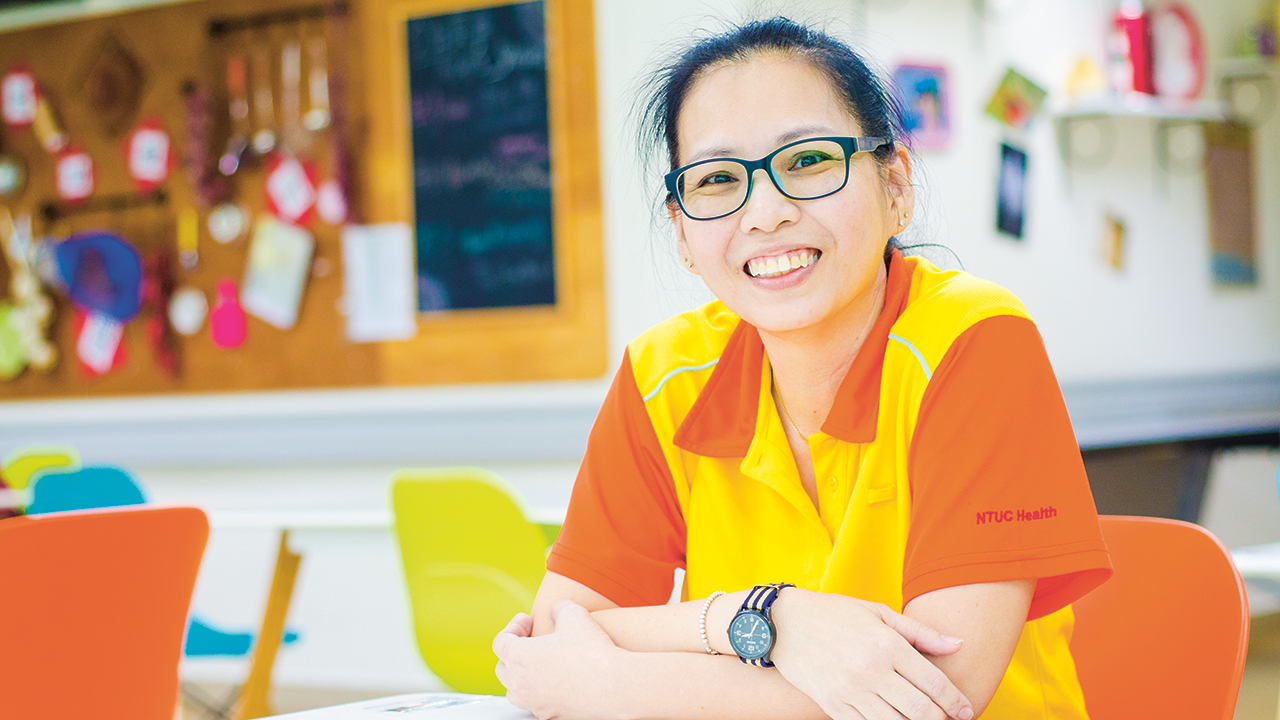 A desire to gain more knowledge, better engage the seniors, and even develop her own programmes to help them led Sharon to take on a series of specialised training courses in areas like dementia care and geriatric psychiatry. To widen her skillsets, she even attended a music appreciation course in her free time to find a way to use music to help seniors with dementia.
Sharon's effort in upgrading saw her recently promoted to the role of dementia care coordinator.
"Taking the courses has also enabled me to handle even the most difficult clients here in the centre. The best thing I can do for myself is prove how well I can work, cope with the stress and from there, do better for myself," she said.
Read Also:
– Low-Wage Sector: Time to Step Up to Keep Up
– Climbing the Progressive Wage Ladder