Launched in 1994, the EXSA is a national award that recognises individuals who have delivered quality service. There were 2,641 recipients from 74 companies across the star, gold and silver award categories this year, marking a 121 increase in awardees from 2016.
EXSA is managed by six industry bodies – Association of Singapore Attractions, Land Transport Authority, Restaurant Association of Singapore, Singapore Hotel Association, Singapore Retailers Association, Association of Banks in Singapore, and supported by SPRING Singapore.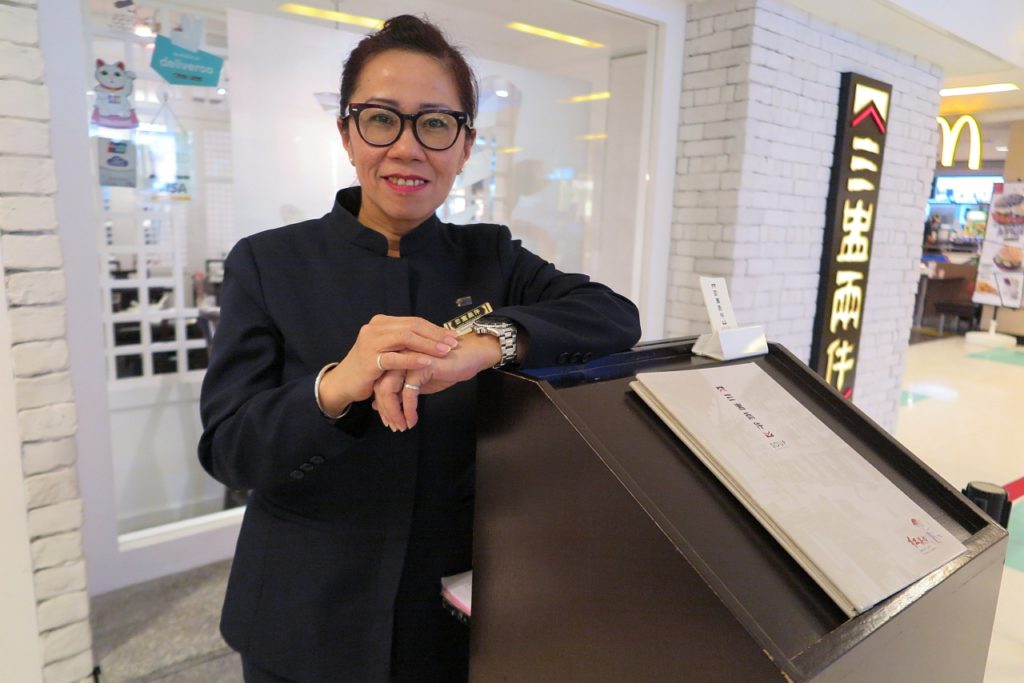 Every Scoop Matters
Senior Restaurant Manager Joanne Choong, 48, has been working in Soup Restaurant for 15 years. This year, she was awarded the EXSA Star Award and appointed by the panel of judges among 24 nominations as the sole Superstar Award recipient. Her secret ingredient? Serving from the heart.
"We have a family culture within the organisation and that's how I treat customers too, like family. I recommend them the right soups to drink when they are ill, and the best seats to take if they are not as mobile.
"For regular customers who order take-out but cannot find a place to park their cars, I bring their food to the taxi stands if manpower allows and they can make payment on the spot. There is a lot of mutual trust," shared Joanne, in Mandarin.
About 80 per cent of her outlet's clientele are repeat customers.
NOT AN EASY ROAD 
Joanne now manages a team of 16 and is a crowd favourite, but there was a time she had to make some adjustments at work. Not used to hours spent on her feet and the close interaction with strangers, Joanne was stressed out when she first joined as a waitress. However, she persevered and thrived with the help of her supervisor and with in-house training.
When asked about the challenges at work, Joanne recalled an incident when one of the staff accidentally spilled hot beverage on a child. In response, she applied first aid on the child and helped to dry her clothes. According to her, quick reaction and attentiveness are of the essence during service recovery.
While more food establishments are rolling out e-menus, including Soup Restaurant, Joanne believes there is nothing like what personal touch and empathy have to offer.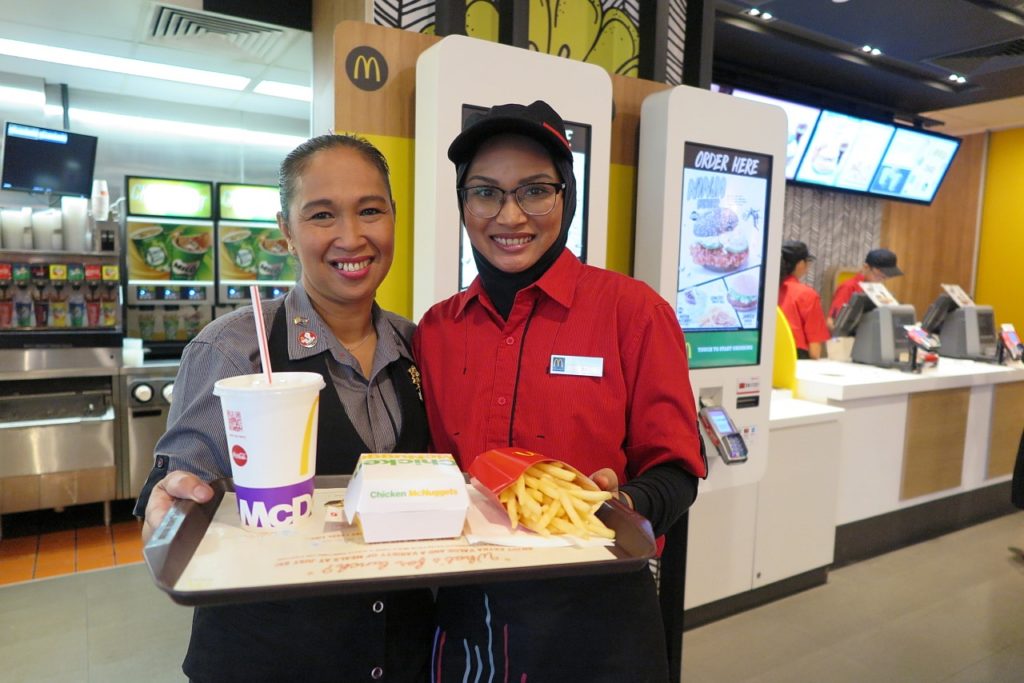 "I'm lovin' it" 
Surina Ismail, 52, is a mother of five, a proud employee at McDonald's, and a winner of EXSA 2017's Star Award. She was also one of the five finalists for the Superstar Award category.
As the store activities representative, Surina comes up with ideas to engage children at the store during special occasions and festivities. She regularly participates in brainstorming sessions to improve the experience for the patrons. Going beyond, she also personally handles small orders to reduce waiting time and customises orders to her customers' preferences where possible.
She shared: "I came to McDonald's by chance. After I was retrenched from the factory line, I stayed home for five years. I wanted to keep my mind active but was unsure of what to venture into, so my daughter recommended me this job, which has flexible working hours. I tried and have never looked back. As our slogan says, I'm lovin' it!"
FOOTPRINTS IN PEOPLE'S LIVES
Over the past 10 years, Surina has accumulated a fair share of loyal customers, whom she remembers by name. Surina makes it a point to gather feedback and build emotional connections. In her conversations with other parents, she has exchanged personal experiences, home remedies and even recipes.
"There will be misunderstandings and complaints but no matter who is at fault, we have to remain calm and restore the customers' confidence in us. We are trained to listen, apologise, resolve and thank them," added Surina, who has attained several Workforce Skills Qualifications.
Earlier in May 2017, Surina received a hamper from her supervisor after a customer sent in a testimonial for her excellent service.
"It was just small gestures on my part, I was not expecting anything in return. When I heard the news, I was jumping for joy. I still keep the hamper wrapper and basket for memories!