It is indeed a calling when you're committed to a job serving people while missing out on the most important festivals and holidays.
It isn't easy flying off for work while the rest of the family is grounded back home celebrating; taking care of the sick instead of taking time off; or tossing pans in a hot kitchen while others are tossing yusheng on Lunar New Year.
Yet for these four frontline workers, they are willing to do just that… All in a (holi)day's work.
Kerina Chan, Flight Stewardess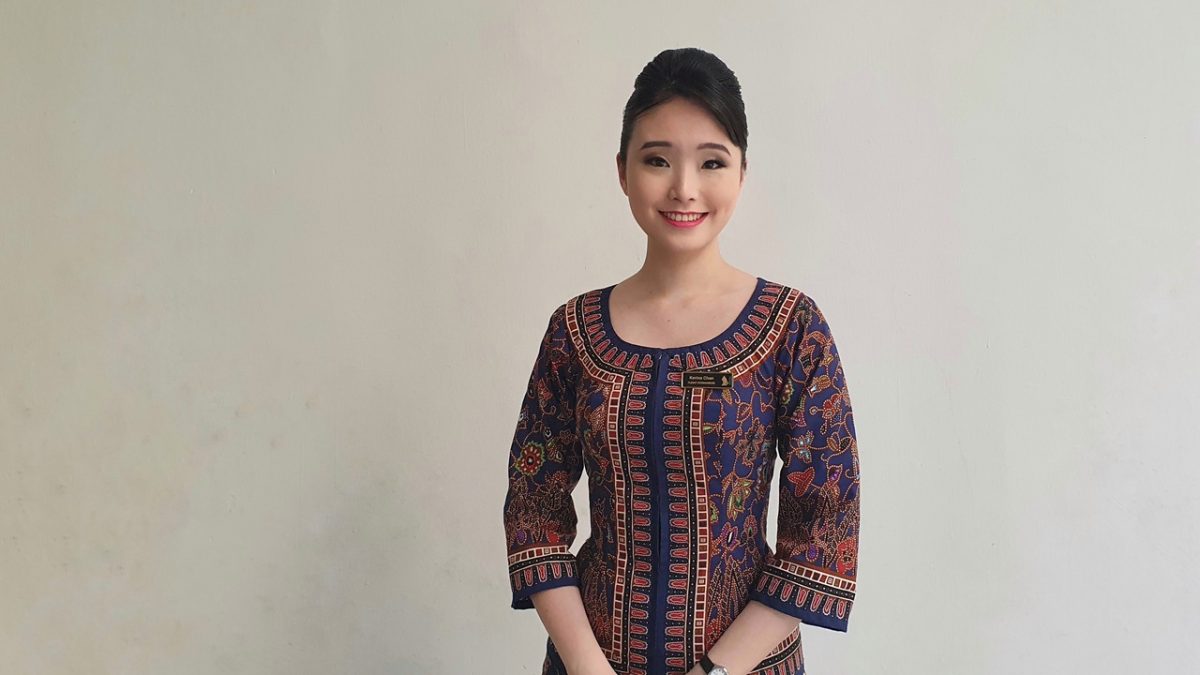 When COVID-19 landed a year ago, the aviation industry was one of those most badly hit.
With less than two years of experience then, 24-year-old SIA flight stewardess Kerina Chan was naturally worried about losing her job.
"I was only trained for service on three aircraft types, none of which was the main operating fleet then," she said.
Instead of being retrenched, she was temporarily redeployed as a care ambassador at a hospital, served onboard the A380 aircraft for Restaurant A380@Changi, and was involved with the Inside Singapore Airlines tours.
These were the experiences she is grateful for; experiences that she might not have had if not for the pandemic.
Now that flights are slowly picking up, Kerina is back on roster and more than happy to be on duty, even on the eve of Lunar New year.
"My family has decided to move our reunion dinner earlier so that we can still enjoy it together. I am thankful that my loved ones have always been very supportive of what I do and try to accommodate my flying roster.
"Knowing that I am fortunate enough to keep my job, I learnt to treasure it more, and continue to take pride in my work," she shared.
Catherine Yan, Nurse Clinician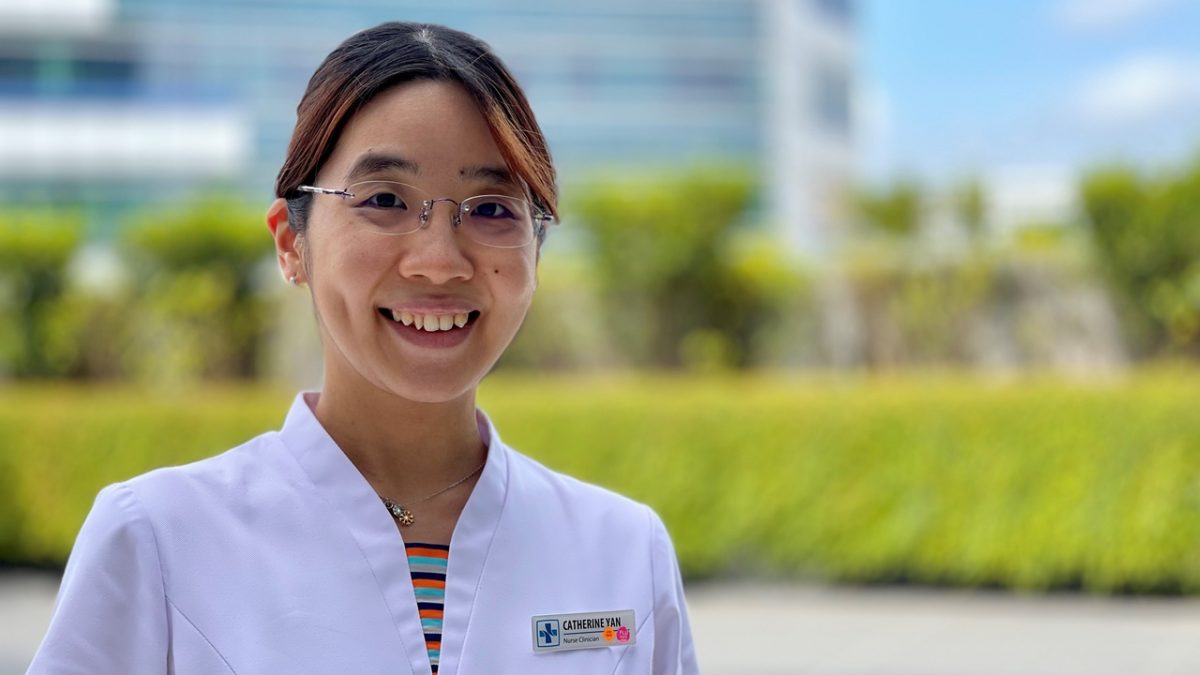 If there was any job that is pandemic-proof, it would probably be that of a healthcare worker. They are, after all, the most important resource in the fight against COVID-19.
Although Nurse clinician Catherine Yan's job was secure, she was initially concerned that the public may shun them amid coronavirus concerns.
But things took a surprising spin.
"Every one of us persevered and worked hard, if not harder, to care of the sick during this period. There was so much appreciation for the healthcare workers and other essential workers as well," said Catherine.
This 33-year-old who has been working in Changi General Hospital for the past 14 years hopes that this will inspire others to pursue the nursing profession.
She shared: "Every day is a different day where you meet different people. We have to be strong in front of them to give them confidence and hope, to look forward to recovery.
"We feel a sense of accomplishment when we send our patients home healthy and well."  
Being a nurse brings a sense of duty. For Catherine, this doesn't stop, even on a public holiday.
"Chinese New Year is very important to us, but we need people to still work, especially those that can speak Mandarin so that they can help to converse with the patients … I don't mind covering for them," she said.
Vincent Hendra, Cabin Crew Control Centre Executive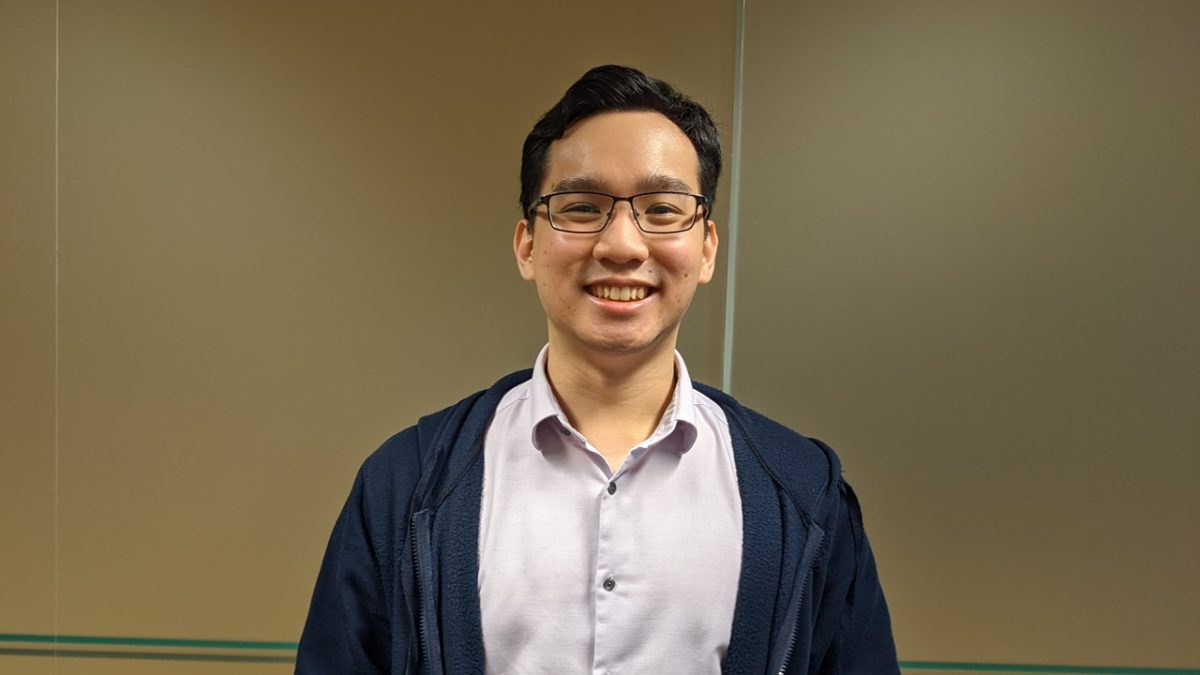 His job is mission-critical because the department needs to ensure all passenger flights are manned with the correct crew complement for flight safety and service delivery.
This is something Vincent Hendra, cabin crew control centre executive for SIA, takes very seriously.
Sharing their biggest challenge at the moment, he said: "It is ensuring that we meet safety measures and border control requirements of the countries we operate to. The international situation is constantly changing, which requires us to always be up to date."
Vincent knew that signing up for the task meant some sacrifices had to be made, including missing out on important occasions.
"It's the nature of the job. We perform operational work and that requires us to be on duty every day, even on public holidays such as the Lunar New Year.
"I am thankful that my family understands this too," he said.
Coming from a turbulent year with lots of lows, Vincent realised that a little bit of support goes a long way in uplifting colleagues. And with everyone working together, they will fly high again.
"I wish for blue skies for the company once more. With the resilience and continued hard work demonstrated by everyone in the company, I am certain that day will come," said Vincent.
Johnson Neo, Sous Chef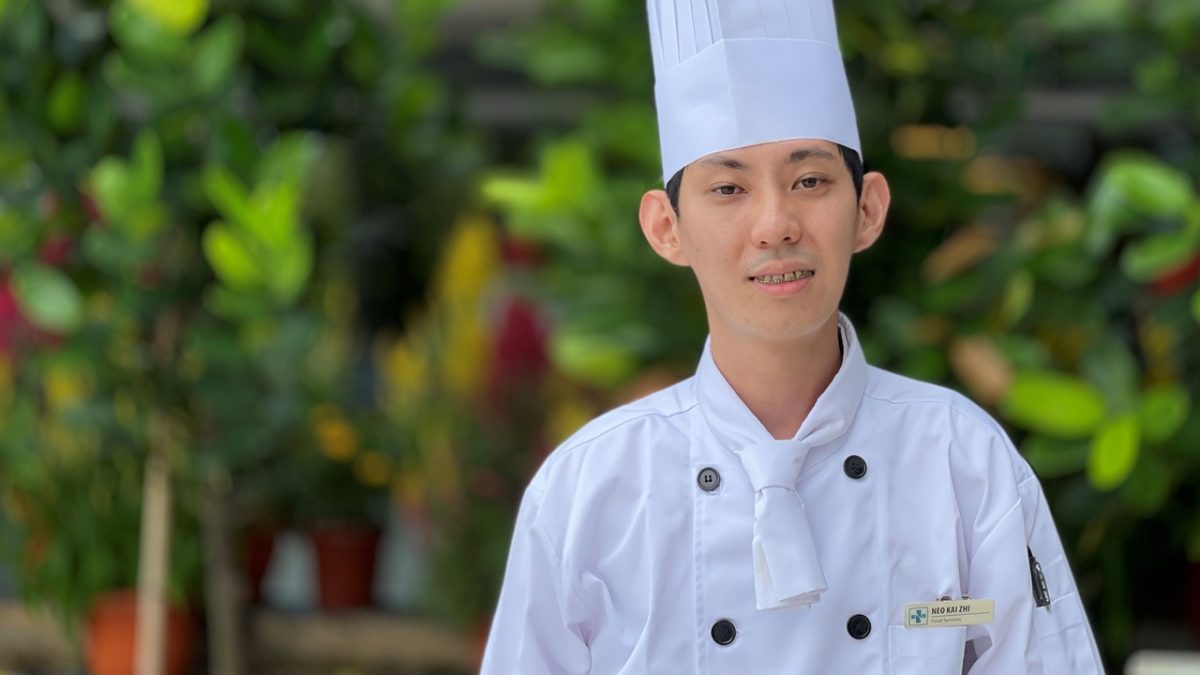 When many in the F&B industry struggled during the height of COVID-19, it was business-as-usual for 32-year-old sous chef Johnson Neo.
That was because he worked at the kitchens of Changi General Hospital, where patients always need healthy food – pandemic or not.
"The patients' well-being is our priority and our focus is always on them … For me, I enjoy my work, I am passionate about my work, so I don't feel like I'm working throughout the process," he said.
Johnson's love for cooking started during his national service when he was posted as a cook in Taiwan. He has since worked in this line for 10 years.
Many times, he has had to be on duty during festive periods. This Lunar New Year will be no different.
"Yes, Chinese New Year is important, but we just need to adjust, like maybe after work we can spend more time with our family and friends. Besides, we have 15 days to celebrate," he said.
To bring festive cheer to patients who are confined at the hospital during Lunar New Year, Johnson makes it a point to cook a special new year dish for them, like braised duck.
But even on normal days, he always tries to make dishes that his "customers" will enjoy.
"I was touched when patients wrote a 'thank you' card to our team saying that our food was delicious, healthy and tasty like five-star hotel food.
"This compliment impacted our team positively," Johnson shared.