Asadullah Khalid used to be the man behind the numbers you receive on your monthly utilities bill. Not the lines leading to the amount due, but the figures detailing just how much electricity, water and gas had been used that month.
Until recently, the 34-year-old used to be a meter reader with SP Services, but after undergoing training for Nitec certificate in electrical engineering, he's been able to stay ahead of changes in the workplace.
From having to go door to door and utility closet to utility closet to record meter readings, Asadullah is now a technician and midway through a six-month-long on-the-job training. He is now the man installing, maintaining and testing smart meters that automatically measure utilities usage.
Leaving Nothing to Chance
Mindful of changes in the industry, such as the open electricity market and the impact of technology, Asadullah has had to be proactive in taking steps to safeguard his career. Securing new qualifications has since paid off for the father of two.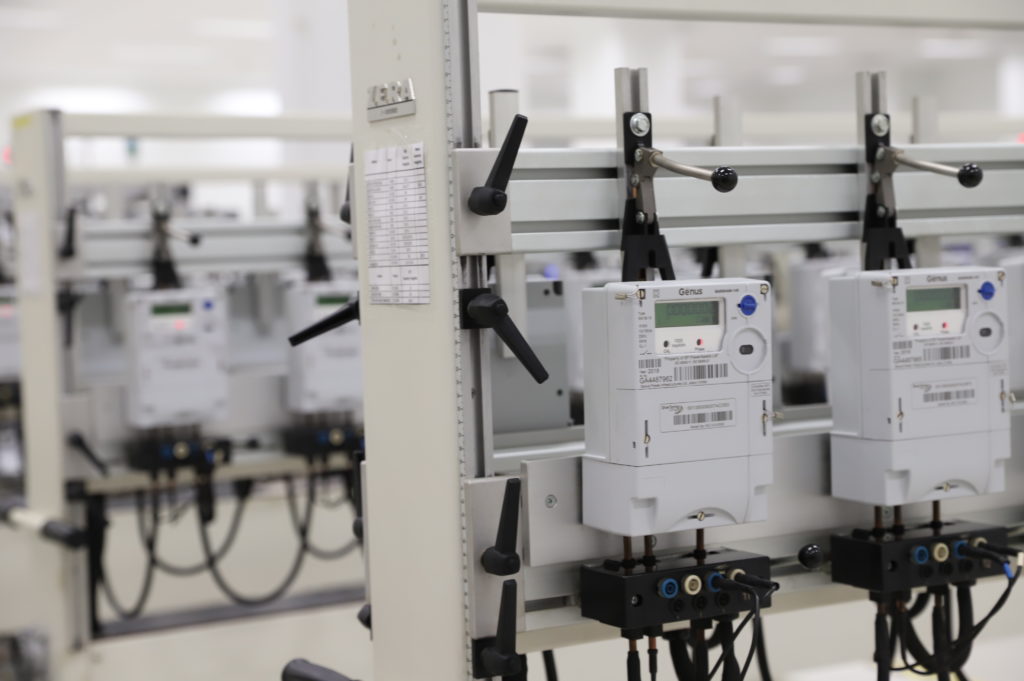 "Our company management has also been telling us how our jobs will be changing with the introduction of smart meters so we decided to not delay upgrading ourselves anymore. I got in touch with someone at ITE to enquire about the relevant courses – which in this case was a Nitec certificate in electrical engineering.
"As a Union of Power and Gas Employees (UPAGE) branch representative, I gathered about seven of my union members together and registered ourselves for the course," he said. With the support of the company, Asadullah was able to secure sponsorship for the entire course.
"As a unionist, it's also necessary for us to do this for them because it is for the good of everyone. Why not make a little effort to upgrade ourselves, keep our jobs and even do better for ourselves and progress?" added Asadullah.
While it had been difficult to juggle family life with a newborn baby and night classes nearly every evening for a period of 1.5 years, Asadullah is thankful for his wife's support as she encouraged him to take up the challenge.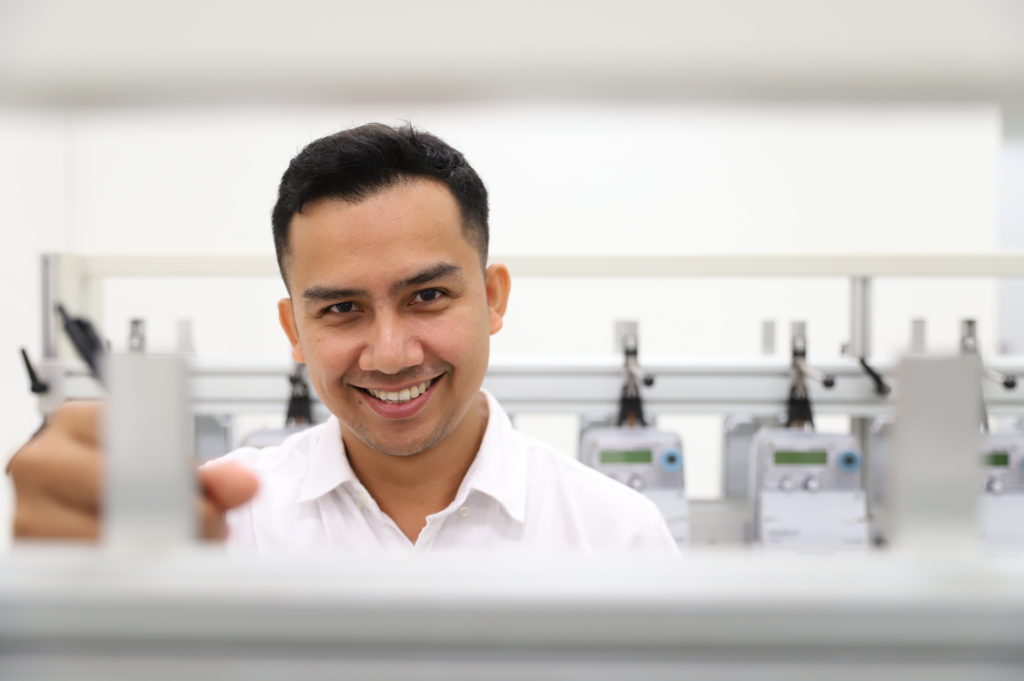 "I've gained so much new knowledge compared to just having to read meters. I now know what's going on with the meter, I know all about the wires connected to the meter, its different parts and how it works. My salary ceiling has definitely grown, and in time, my salary will grow along with it too," he said, crediting the support from both the company and UPAGE for his progress.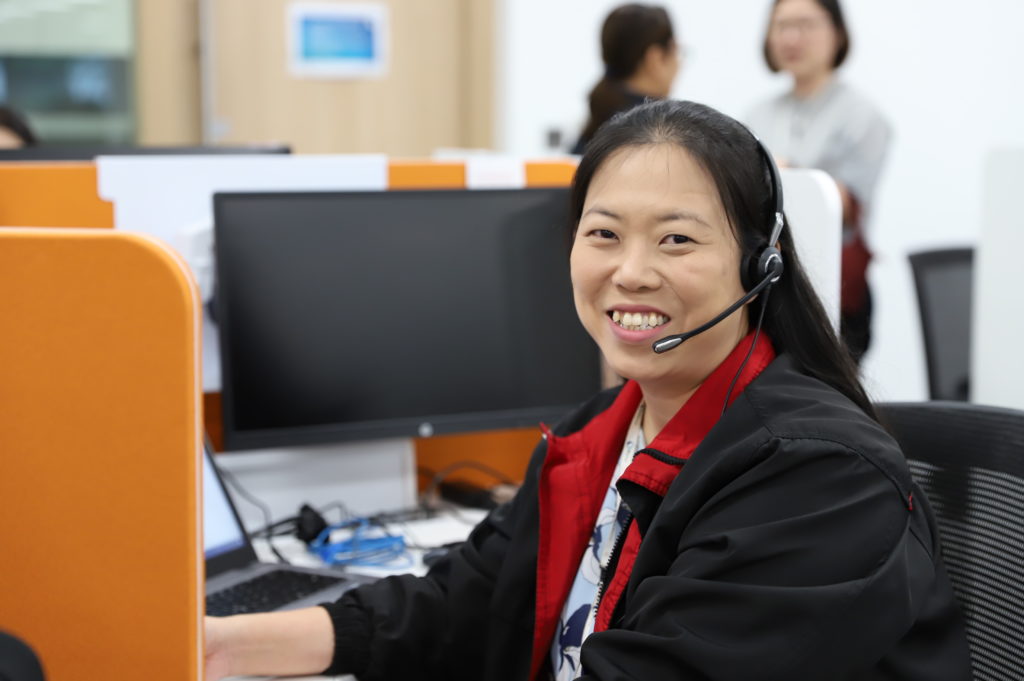 Leveraging Technology
Elsewhere in SP Services, customer relations officers like Pearly Ha (pictured) are also in the midst of taking up new knowledge and skills as the company leverages technology to better attend to the needs of customers.
Building on its existing customer service capabilities, call centre staff are being trained to work with a chatbot module that will act as an additional channel of communication between the company and its customers when it is launched.
Detailing her experience, the 43-year-old UPAGE leader shared: "I've just completed the training. It teaches us skills that are similar to engaging with customers on the phone. But the chatbot makes use of automation to support customers when they first call in. Our role will be to step in and take over the conversation should the chatbot be unable to answer the customer's queries.
"While the chatbot module is still being developed for launch in 2019, we are progressively undergoing training. Weekly, we have agents who will attend training to understand more. All of us will be trained to understand the system and then be deployed accordingly."
A veteran with over 19 years of experience, Pearly is no stranger to having to pick up new knowledge as she has had to attend to customers' queries over the different services the company offers.
"After so many years, I can say I know the ins-and-outs of the company. Besides opening the processing of accounts, I also do debt arrangement should customers call in to the debt hotline. With the open electricity market, we are also being trained about the new system to support customers with enquiries on billing or how the open electricity market works," she explained.
A techie at heart, she said that she has always been interested in technology and even studied programming back in school.
"It's just part and parcel of work, and any new updates or knowledge, it feels like an add-on and I'll just absorb," she added.
Asadullah and Pearly are just two of the beneficiaries from Project Fusion, a skills and career development framework developed in partnership between UPAGE and the SP Group for SP staff to pick up new and relevant skills that can enhance their employability.