As you walk into the Republic Polytechnic campus, the first thing you will realise is the absence of a fence surrounding it – something atypical of a tertiary institution.
For a 20-hectare campus, this seems odd. Add to that the fact that without a surrounding fence, any member of the public would be able to walk in and out. Wouldn't that spell a massive challenge for any security provider to effectively guard the school grounds?
Not so, says Andy Chiang, Branch Manager with Securitas Singapore.
"When we did an audit before we took over, we found that the polytechnic had a very sound security infrastructure despite the open concept. The school had already put in place technology such as CCTVs and processes where officers could use buggies to patrol the campus.
"So we moved in with the intention of making processes better," Andy shares. In fact, Securitas has been taking care of protecting Republic Polytechnic since October 2015 – and safely so, without issue.
What more can then be done? We find out from Andy what's next on their agenda towards enhancing security.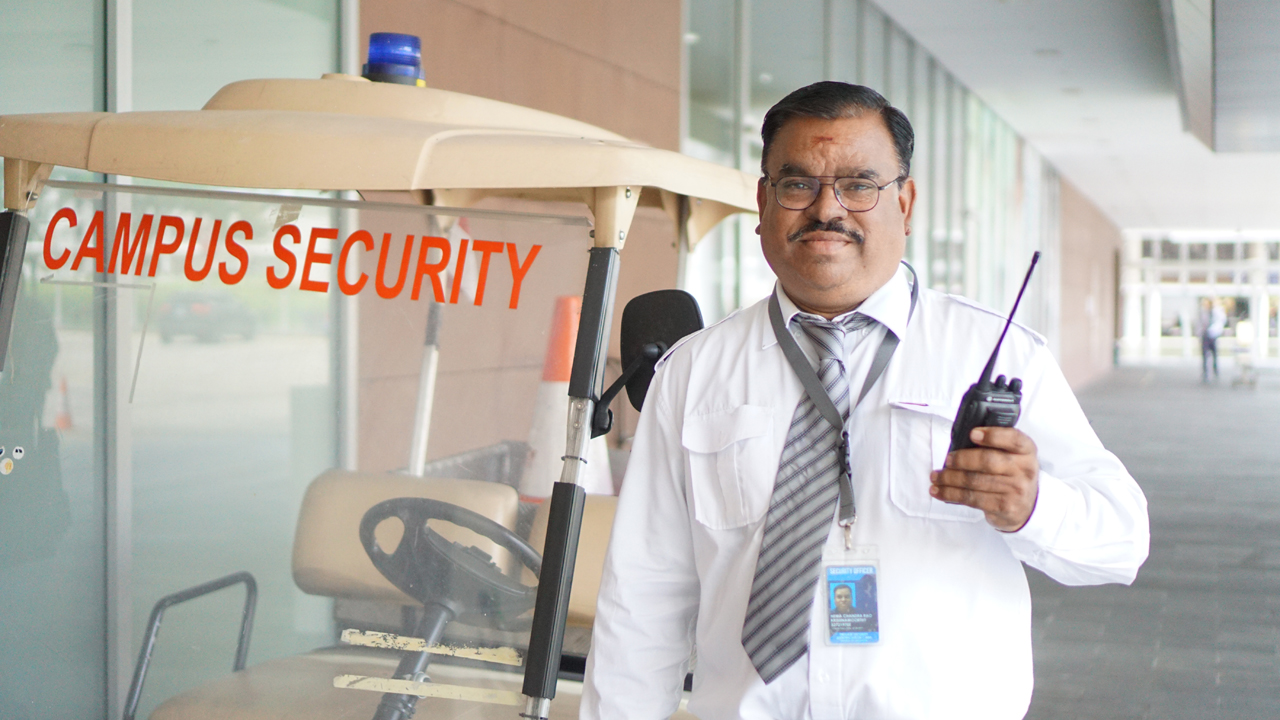 The First T: Technology Upgrade
Enter TrackTik: A mobile workforce management software designed to facilitate the management of security officers and improve operational efficiency and productivity.
Leveraging the convenience and efficiency of technology, the system is an innovative upgrade to the traditional clocking of checkpoints. When it is implemented (which Securitas will be implementing come end March), security officers doing their rounds at the campus will be able to clock the checkpoints using a device, and state that the checkpoint has been secured. Once they've done that, the information will then be relayed in real-time to the fire command centre of the school and the Securitas control room at the company's headquarters.
"The system will also allow us to add a note at the checkpoint to prompt the security officer to do the tasks in detail. For example, we can instruct the officer to check if specific doors are locked," added  Mr Chiang.
The Second T: Training of Officers
With new technology comes new training. To familiarise officers with the new system, Securitas will use a simple yet highly effective training method called Train-the-Trainer.
Managers will be taught to use the Tracktik system first. They will then teach the operations executives who will then go to the ground to impart the knowledge to the 33 contracted and 10 relief security officers of the campus.
Take security officer H.C Rao, 56, who has been with Securitas for about half a year as an example. He said: "I was working in a restaurant before coming to the industry. I enjoy working as an officer and I can cope with the physical and mental demands.
"Although I am new to the industry, I'm learning a lot from my fellow colleagues. Of course I don't expect to be promoted to a senior position earning more money overnight but I look forward to that with more experience and training."