Rita Lee Poh Lan, 54, is a bus captain at SMRT – and she couldn't be happier with her job.
"I really love being a bus driver. I love the sense of responsibility that comes with driving a bus, making sure that my passengers get to their destination safely and on time," she said.
But she also loves the sense of community that comes with the job and seeing the same faces every day.
"I meet a lot of people, and they have become my friends," said Rita.
For Afiqah Nabilah Hussin, a 31-year-old service delivery associate at the same company, the best part of the job is the opportunity to help people.
"I feel happy and thankful that I'm able to help passengers. I feel satisfied I'm doing it to the best of my abilities," she said.
She also appreciates the camaraderie among her colleagues. Afiqah said: "We all work together to make sure that our passengers have the best experience possible."
Both Rita and Afiqah are willing to work even on public holidays like Lunar New Year because they believe in the importance of their job and the role they play in serving the community.
"I know people need our service, so I need to stay here because even on holidays, they rely on us to get to their destinations," Afiqah said
Rita agrees, "I'm happy to work on the holiday. Because in my service route, a lot of residents are my friends. I can celebrate with them and say, 'Gong Xi Fa Cai' to my passengers."
These two women are among the thousands of unsung heroes who keep Singapore moving.
Giving Back, Moving Forward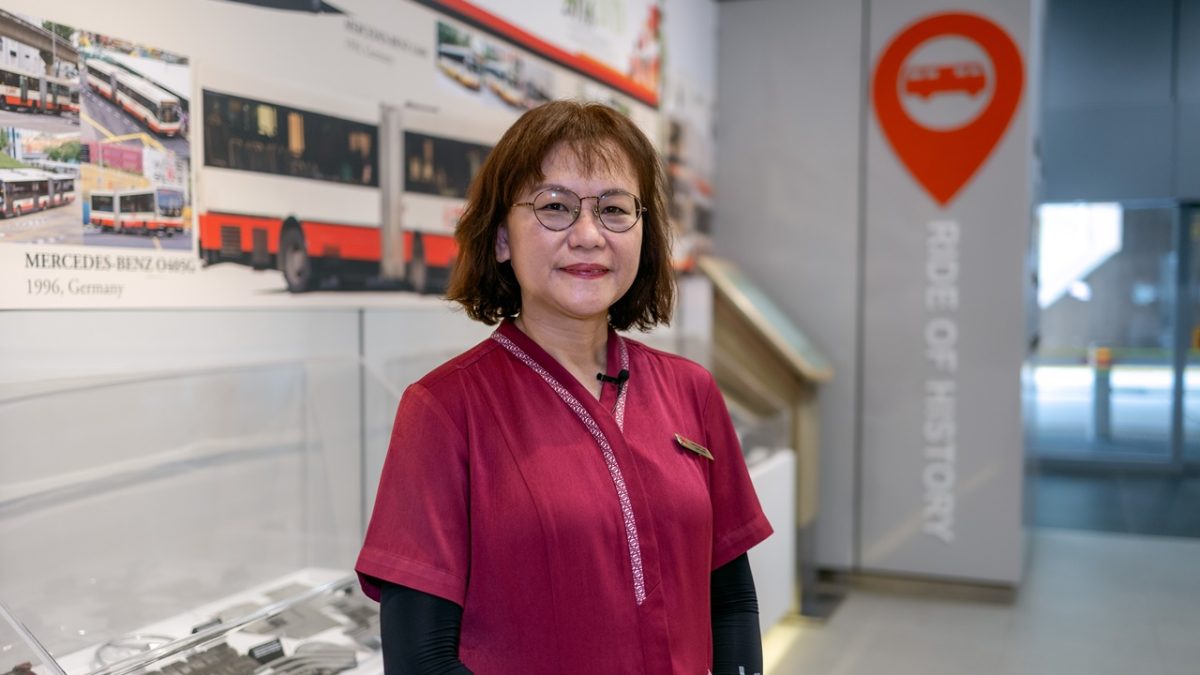 Rita is a relatively new bus captain. She has been on the job for only two and a half years.
The mother-of-one used to be a graphic designer doing desktop publishing until an illness forced her to stop working for 10 years.
When she was well enough to restart her career, she realised that advances in software and technology had left her too far behind.
"I found that I could not catch up with the industry," Rita said.
When pondering her next move, she knew she wanted to give back to the community. The same community that was there for her in her time of need.
"Last time when I was sick, many people helped me in one way or another.
"I had the opportunity to become a bus captain, and I thought that in this job, I could help other people. So, I took this chance," she said.
It was a huge challenge, especially for someone who had not driven a vehicle in 20 years.
She shared: "I had forgotten how to drive … When I came to join SMRT, the trainers were very nice. They were really, really patient in teaching me how to drive and teaching me all the rules.
"After three months of training, I successfully became a bus captain."
Today, the lady bus driver of service 904 is a familiar, friendly face on the road.
"The good thing about this job is I get to face the same people every day. They know me very well, and I also know them very well.
"Sometimes they forget to alight, and I tell them, 'Oh, your home is here,'" she shared with a laugh.
Rita is proud of what she has accomplished as a woman in a male-dominated industry. She sees herself doing this until she retires.
"It's so cool to be driving a bus," she said.
Going the Extra Mile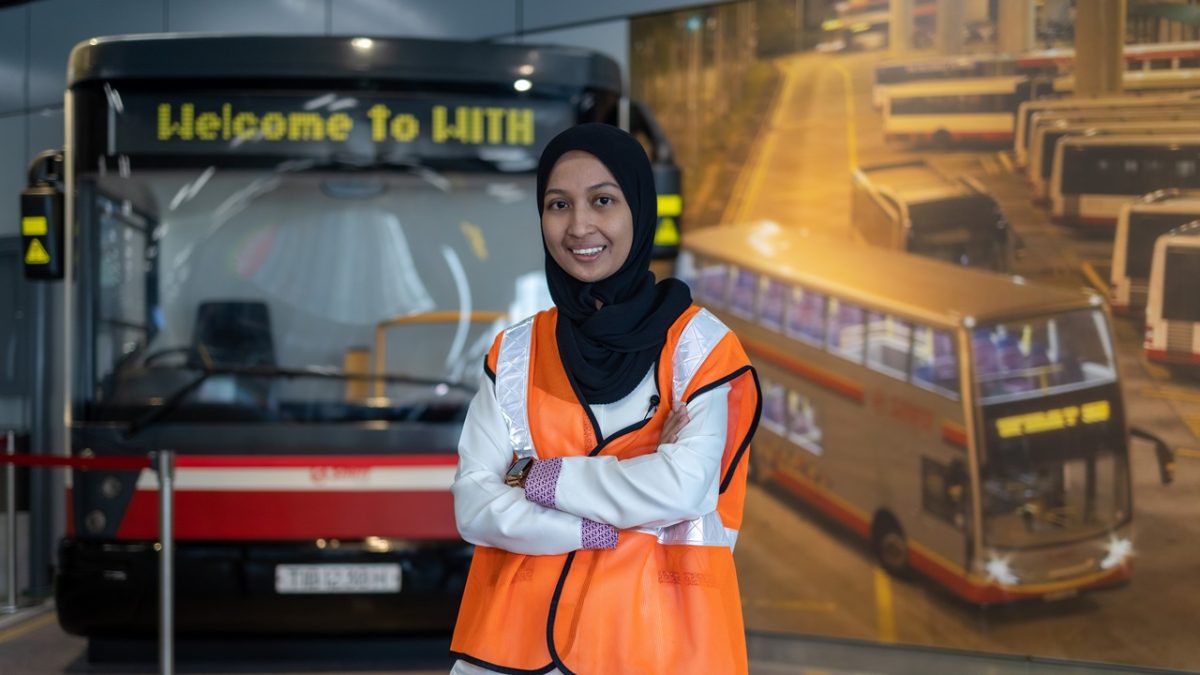 Afiqah has been with SMRT for six years.
As a service delivery associate, she handles passengers' issues and ensures buses run smoothly.
"We need to prepare for bus operations. We need to prepare for recovery trips when there are disruptions. For example, when a passenger vomits inside the bus, or a bus breaks down," shared Afiqah.
She encounters all sorts of people each day. But, in every situation and every challenge, Afiqah tries to remain calm and do her job.
"I try to understand exactly what the passenger needs. I do my best to explain things to them so they can reach their destination safely," she said.
Despite the occasional bumps on the road, Afiqah keeps going.
She shared: "The challenges I encounter make me want to find a better solution each day."
Everyday Heroes
In a world where technology and automation are rapidly advancing, Rita and Afiqah are proof of the importance of human connection and the joy of serving others.
They have chosen a career path that allows them to make a difference in the lives of those around them and brings them a sense of purpose and fulfilment.
Despite their challenges, they continue to go the extra mile to ensure their passengers have a safe and pleasant journey.