Once upon a time, cars that drive themselves were the stuff of Jetsons-like science fiction dreams.
Today, autonomous vehicles (AV) are very much a reality, slowly but surely being rolled out on roads across the world.
For an avid automobile fan like Richard Ng, this is an exciting development.
"From a young age, I liked cars and buses. I saw how technology evolved. Many years ago, most vehicles used petrol or diesel, after that it was hybrid, then there came electrical vehicles. Soon, autonomous vehicles will be here," he said.
The 56-year-old has had over a decade's worth of experience working as a lorry and bus driver before taking on his current job as operations site officer at ComfortDelGro Bus.
In this role, he handles the daily operations of the shuttle bus service at the National University of Singapore (NUS) and doubles up as standby driver.
When a fully autonomous shuttle service went on trial at NUS' Kent Ridge campus in July 2019, Richard was offered the chance to learn how to operate the vehicle. 
"I told them, 'why not?' It's another challenge for me – why shouldn't I go for it?" he said.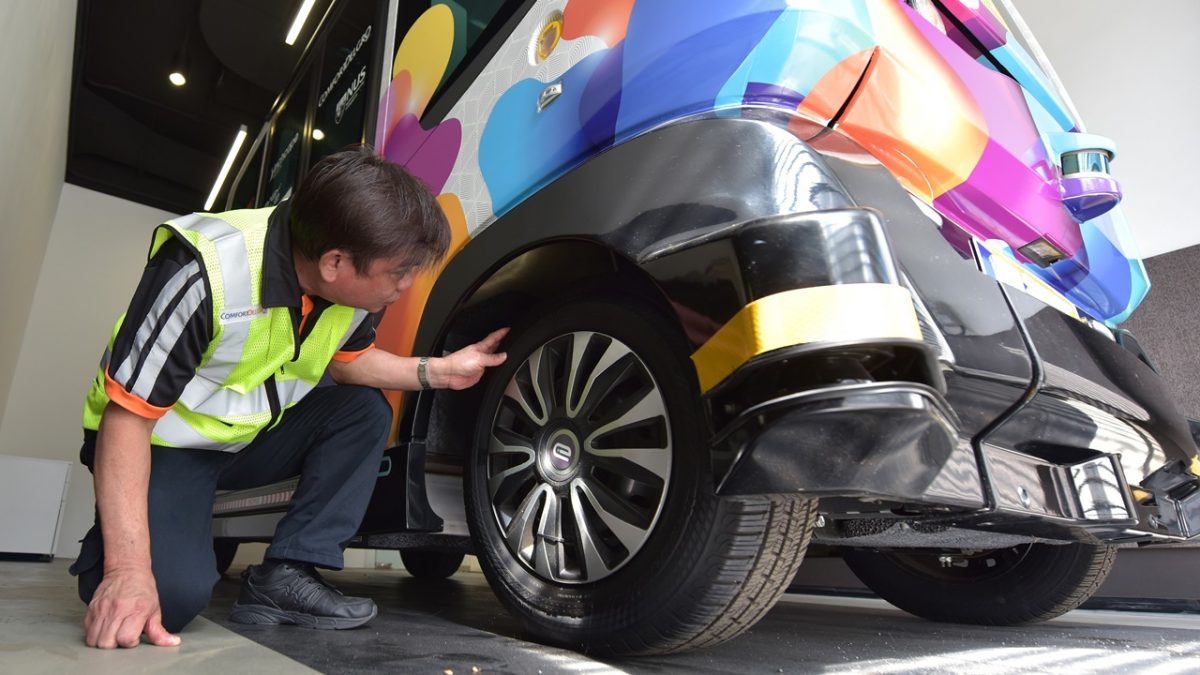 Backseat Driver
Notwithstanding his enthusiasm to pick up the skills to become an AV operator, Richard found that navigating this new technology came with its challenges.
Especially for someone who liked being in the driver's seat.
"It is something new to me. I felt unsure about riding on this AV. How safe is it? The first time I went on it, I saw there was no steering wheel.
"You had to use a remote control to move the vehicle around. I had to go through theory and practical training to get to know this AV really well," shared Richard.
An AV operator does not really 'drive' the shuttle anymore. It runs on its own, following a pre-programmed route, and is equipped with sensors. Operators like Richard are there for backup safety, or to help get out of tight spots.
"Sometimes, we encounter problems like narrow roads, or several cars parked on the road … the AV has a sensor, it will stop the vehicle," he said.
When this happens, Richard has to deftly manoeuvre the bus to clear the obstacles.
One other thing he got to do was interact with passengers and share information with them. He enjoyed this very much.
"We are very close to the passengers. When you are driving a bus, passengers will not really talk to you. But an AV operator job is like doing customer service – you are standing inside the vehicle next to everyone else," Richard said.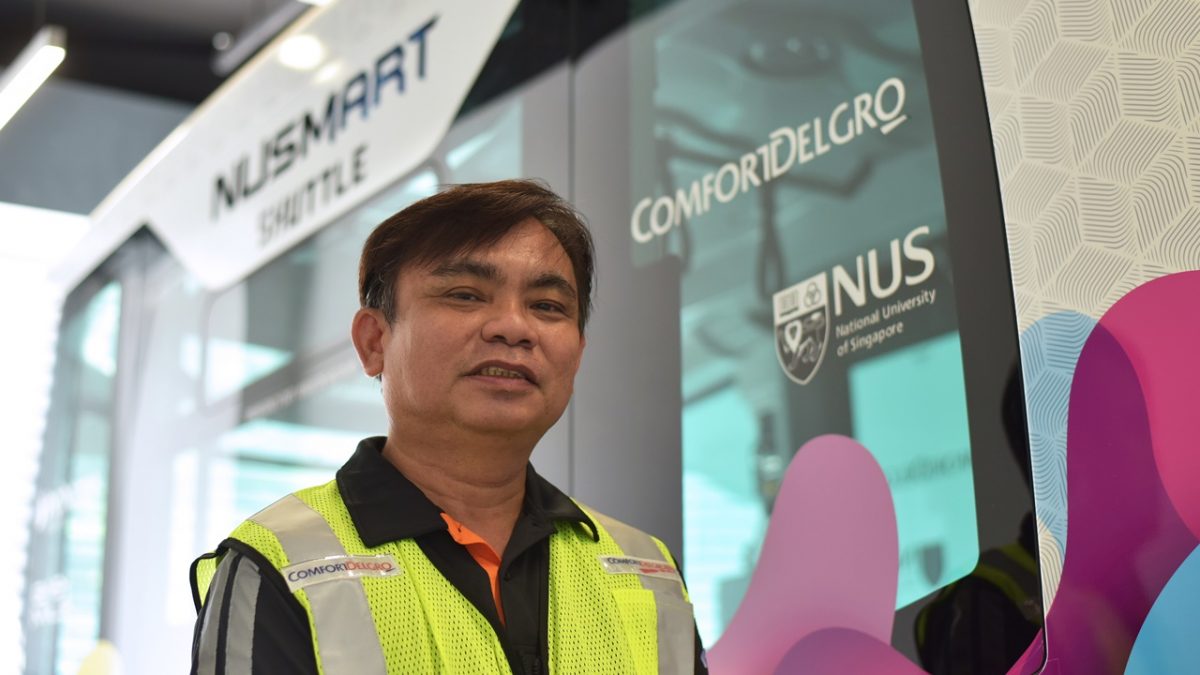 Moving Forward
The AV shuttle passenger trial run lasted for more than a year until January 2021. Richard has gained much from his on-the-job experience operating the driverless vehicle.
If and when the service becomes fully operational, he is willing to take on the job and apply the skills he has learnt.
"Not everyone has this opportunity to operate the AV vehicle. I grabbed the chance when it was offered to me. Maybe because I was very excited, I was able to pick up fast," Richard said.
A mindset that is open to possibilities and a willingness to embrace change enabled Richard to clear road hazards in his time as an AV operator. These same traits empower him to face future challenges head on.
"Lifelong learning is important. As the world advances, we cannot stop learning. We can be afraid of technology or we can learn how to use it to make our work better," he said.