I have always had an admiration for freelancers and business owners.
Besides the ability to accept an unpredictable salary, it takes a lot of self-discipline and sheer determination to have a sustainable income – especially if you are trying to make a living off your passion.
I recently met up with 34-year-old Mohamed Nur Sa'lan Mohamed Ayob – who was both a freelance hockey coach, and a business owner dealing with hockey equipment.
Like many other self-employed persons, his livelihood was severely impacted when the COVID-19 pandemic reached our shores.
This is the father-of-one's story.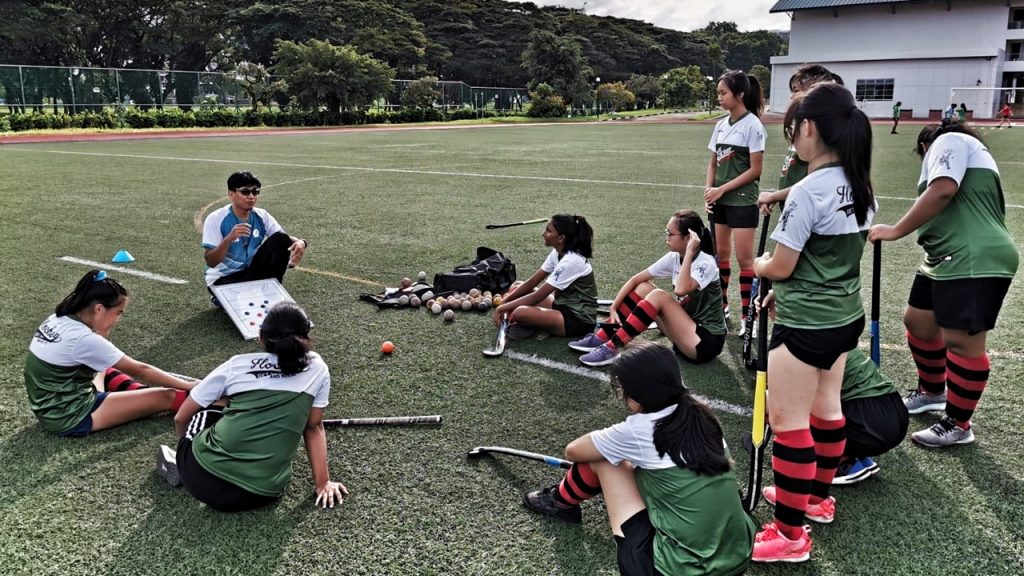 A Love for Sports
"Growing up, I was always very interested in sports in school," he recalled. "For any sports activity, I will just sign up and go for it."
Initially taking up tennis in primary school, Sa'lan made the switch to field hockey in secondary school because the school he attended did not offer tennis as a co-curricular activity.
To this day, he does not regret that choice.
He confessed that his GCE O-Level results were nothing to shout about, and that his options following his secondary school graduation were limited.
"I was a school player [in secondary school], and I always skipped class to go for games and all that," he said with a laugh.
As an ex-school basketball player, I could totally relate to the occasional act of truancy.
However, he still managed to secure a spot in Ngee Ann Polytechnic to take a diploma in electrical engineering.
"It was the last option available [to me], and I probably got in because of my merit in sports," he explained.
And while he was studying for his engineering diploma, Sa'lan was also busy getting himself professionally certified as a hockey coach with Sport Singapore (formerly known as Singapore Sports Council) – something he was truly passionate about.
He started coaching at junior colleges and international schools when he turned 19, while he was still taking his diploma. Upon graduation, he was called up to play hockey for the Singapore Police Force, which saw him sign on to become a police officer for the next five years.
He left the force in 2012 to become a freelance hockey coach while concurrently starting an online business to sell hockey equipment.
As most of his coaching activities took up only a couple of hours each day, Sa'lan was also working part-time in F&B to further supplement his monthly income.
The arrangement worked well for him. His monthly income was stable, he had the flexibility to continue pursuing his passion in sports, and he was able to spend time with his family.
But things started to change towards the end of 2019.
The Outbreak in China
Sa'lan remembered the Ministry of Education taking precautions as early as December 2019, even though we did not get our first confirmed COVID-19 case until late January 2020.
Co-curricular activities in schools were being shortened, and his hourly revenue from freelance coaching was severely affected.
"They started to cancel sessions and spread the CCAs on different days," he recounted. "So from let's say a five to six hour session a week for one school, it became one-and-a-half or two hours maximum for a session."
By April 2020, his coaching income had become non-existent; his hockey business came to a standstill. And with the introduction of the circuit breaker measures, his part-time F&B role stopped calling him in to clock the hours.
Getting Help
Even before the circuit breaker measures even came into the picture, Sa'lan knew that he needed a back-up plan. He started searching for another full-time job as early as February.
But that was when he was greeted with another series of hurdles – his qualifications, his experience and his resume.
"By qualification, I am an engineer. But when they [employers] looked at my skills references, they had nothing to do with engineering!" said Sa'lan.
And when he first described his resume to me, I accidentally gave out a chuckle during the interview.
It was eight pages long.
Despite having his father who worked in the National Trades Union Congress (NTUC), Sa'lan tried his best not to get help from his dad.
"He was telling me go get help, or I can help you," he re-enacted candidly. "And I said, 'It's okay you don't have me don't help me, I'll find help when I feel that I need help.'"
Sa'lan felt that his father had already done enough bringing him and his two siblings up, and that he wanted to be able to solve the predicament on his own.
That is when he approached NTUC's e2i (Employment and Employability Institute) for assistance, and a career coach got him to attend the institute's two-day Career Resilience Executive Workshop, to brush up on both his resume, as well as his interview skills.
Starting Work
After several weeks went by with not much luck, things finally started to change for Sa'lan when he attended one of e2i's career fairs held at Admiralty.
Through the fair, he managed to land a role as a trainee manager with Ichiban Sushi. Even though he did not have experience in that line of F&B, the hiring manager felt that Sa'lan's business running skills were suitable for the role.
Additionally, Sa'lan's hockey coaching sessions went virtual, and he was told that he could give theoretical training to his students online.
While this would seem like good news, the schedule conflicted with his new full-time role. After three months of trying to strike a balance between the two roles (and being unable to spend time with his two-year-old son) he decided that it was time to move on.
Realising that a full-time job was not the solution if he wanted to continue coaching, he next went on to a flurry of part-time roles, so that he could make enough to make ends meet.
He started working as a part-time sandwich artisan at Subway; he tried his hand at Grabcar; he tried preparing his own frozen food for sale and delivery.
He even did GrabFood delivery if he had spare time during the weekday evenings, turning on the app when he is commuting on his bike back home.
"Sometimes you just never know when something [a delivery] comes up. I will just pick it up, drop it off, and go on to the next job," said Sa'lan.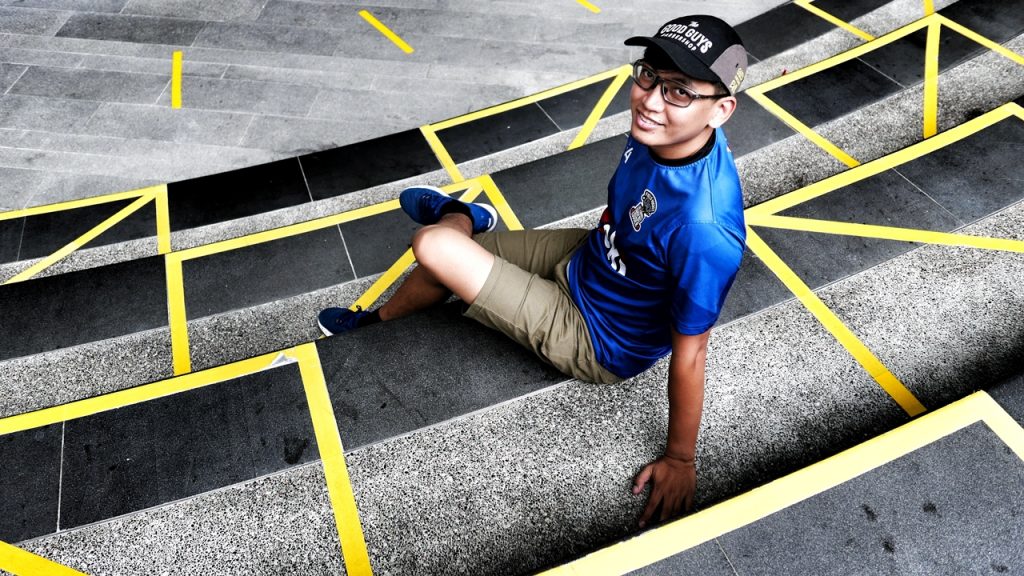 Today
Sa'lan now works for a delivery company that delivers dry goods to ships docked at port.
Deliveries take place approximately 10 times a month, and they allow him to make use of the lorry as well when there are no deliveries.
As such, he also uses his spare time to do Q-Express deliveries with the vehicle.
And yes, he still coaches.
Explaining that physical lessons have resumed in schools, I was glad to hear that he is able to continue his passion for coaching hockey.
But alas, he has plans to eventually switch career in a year or so.
"Hockey has no steady income – if sessions get postponed, or they get cancelled, there is no income," he confessed. "This year I'm 35 – I need to move ahead. I cannot be holding on to something I love and allow it to affect my family's livelihood."
Need help with your next career move? Book an appointment to talk to an e2i career coach today.