On this wet and abnormally cold December morning, I find myself comfortably nestled within the spacious confines of a Starbucks Reserve outlet at Paya Lebar Quarter (PLQ) Mall.
The fourth outlet in Singapore to open bearing the 'Reserve' trademark, the stores are typically bigger, offering a more extensive menu, along with the sale of exclusive Starbucks merchandise.
There, I meet Nur Shafiqah Mohamed Noor, a 27-year-old full-time shift supervisor.
Initially there to find out more about Starbucks' move to equip their partners* with new adaptive, technical and technological (ATT) skills, I digressed, intrigued by her dedication to her trade and her positive attitude towards training.
*Partners is a term that Starbucks use to refer to their employees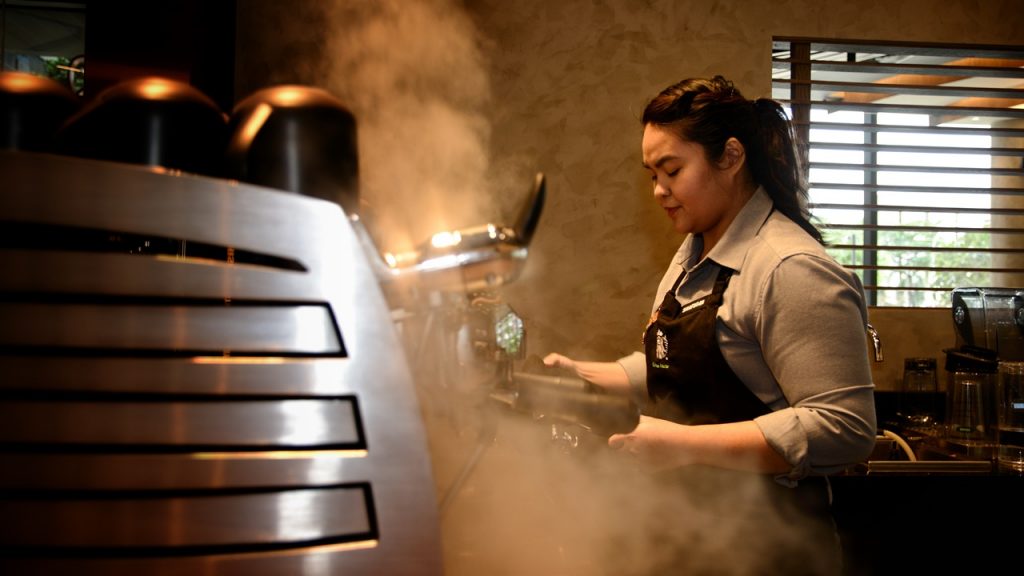 From Casual Work to Serious Career
Shafiqah began her journey in 2012. Back then, she was still studying accountancy at a local Institute of Technical Education when she decided to join Starbucks as a part-time barista to support herself.
She joked: "I was inspired by a Korean drama, Coffee Prince. I've always found the idea of baristas working behind the espresso machine very cool."
Always busy on her feet behind the counter, she started to realise that she enjoyed the spontaneity that came with the job more than any office job she had ever encountered.
She said: "I used to get sleepy very quickly when sitting all day, working on the computer and doing paperwork. That's when I realised that an office job did not suit my personality.
"I realised I also love connecting with people, be it colleagues or customers. And this caused my passion for service and love for coffee to grow."
Since then, she has attended a plethora of training programmes offered by the company – from basic coffee preparation courses to advance coffee making techniques, supervisory programmes and workshops on how to train others. In 2013, she was promoted to a full-time shift supervisor.
The four bronze badges on her apron were attained after the completion of her respective coffee making certification, and that the black apron she was wearing was awarded to her upon completion of the Coffee Master programme.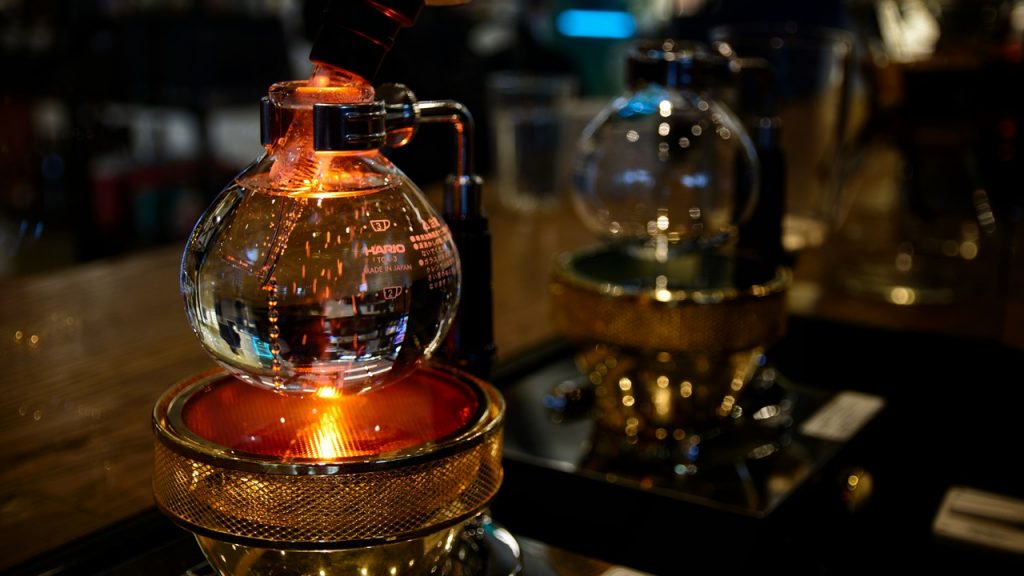 Meeting the Needs of the Customers of Today
Just over a week prior to my meeting with Shafiqah, Starbucks announced their partnership with NTUC's e2i (Employment and Employability Institute) on 9 December 2019.
The goal: to equip at least 2,000 Starbucks partners with a suite of new ATT skills by the end of 2020.
Having already undergone the training, Shafiqah enthusiastically shared her experience of how she learned new skills such as familiarisation with the new MO&P feature.
The feature allows customers to customise, order and pay for their beverage through the Starbucks mobile app, providing real-time estimation of the preparation time required. Customers just need to collect and be on their way.
She explained: "When I was working within the CBD, people were always rushing for time. With this new feature, we are better able to cater to these group of people who are in a hurry to get their orders."
Shafiqah also iterated that training consisted of other hard skills such as queue and order management, as well as soft skills like how to further serve and build meaningful customer relations; something that she deeply values.
She said: "I believe that at Starbucks it is all about our connections with our customers. Customers are not just customers to us; they are also friends."
The Need to Evolve
Starbucks' move to stay relevant with the customers of today comes amidst the recent spate of closures by once thriving retail outlets such as Crabtree & Evelyn, Sasa and more recently, Home-Fix, just to name a few.
In their partnership with e2i announcement, Starbucks' General Manager Patrick Kwok stated: "To keep up to speed with our digitally savvy customers who demand more seamless retail experiences and greater convenience, we need to ensure that our partners are well-equipped with the relevant skills to represent and provide the best Starbucks experience."
Shafiqah's Hopes for the Future
When asked about her thoughts for the future, she spoke of her love for the job and how she wanted to make the best out of her time there.
"I decided to join the Starbucks Singapore Regional Barista Championship 2019 to challenge myself further, hoping to achieve something for myself and open up my career opportunities," she said.
"Winning the championship will give me the opportunity and experience of competing on an international stage. With the knowledge and experience gained, I hope that it would inspire other partners and prepare me for future coffee pursuits and competitions."