"An only child, I sometimes felt lonely when I was younger. I like working in a hotel because it gives me an opportunity to interact with people… I like talking to them and making them happy," said Douglas Heng, a rooms executive (front desk and concierge) at the Ritz-Carlton Millenia Singapore.
Akin to a lobby ambassador, the 29-year-old independently attends to the needs of guests without the hassle of redirecting them to colleagues in specific departments. Guest satisfaction may be an obvious objective in customer service, but Douglas takes personal pride and satisfaction in meeting those expectations.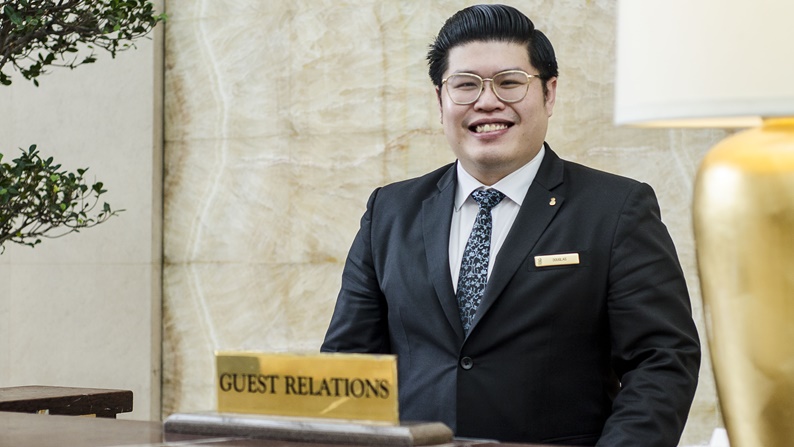 Secret to Good Service
"What I've learnt is that we are actually managing ourselves from one guest to another. What is important is how we adjust ourselves – our personalities, our attitudes, the way we carry ourselves – between guests. That is my biggest challenge every day," said Douglas, when asked how he manages his emotions.
The rigour of having to deal with customers good and bad can take its toll. But Douglas can count on the rapport he shares with his team to keep him going.
"I always put my team first and not let them down in whatever I do. I could be interacting with a guest on a problem, I will try to resolve the problem without having to push it to my team mates. I'm empowered to be able to make the necessary decisions, and in that sense, I feel that I am not letting them down. This is what drives me every day."
For his dedication to giving his best to both the team and guests, Douglas was recently recognised with the Alcatel-Lucent Challenge Trophy for Hotel Receptionist of the Year 2017.