What does it take to bring an event to life?
While audio, visual and lighting equipment make up the necessary hardware, it's the person who brings these elements together that allows the magic to happen. We found one such individual –freelance rigger Mohammad Raffi, 35, who will be part of the team lighting up the LED video walls on stage at the Floating Platform this National Day Parade (NDP).
Being part of the NDP event may just be a job for Raffi; but come show time, nostalgia and pride kick in to make the effort all worth it.
"Seeing the children eagerly waiting to perform, hearing the national anthem, and recalling my national service days and past experiences as a performer during the National Day Parade itself… these make me feel very proud," he shared.
As a rigger, he ensures that signals are uninterrupted, video feeds are clear, there are no disruptions to the power supply and no stray performers enter the hazard areas.
While the actual rigging setup for the video screens is done over a period of two weeks, Raffi and his team will have to be on standby on structures that are some 20m above stage level to address any technical issues that may arise during the entire rehearsal duration, National Day Parade previews shows and the actual event itself.
"If there are any technical faults, that's when we will have to climb the structure to do maintenance and repairs. These fixes may sometimes need to be done in minutes if we're lucky, or in seconds to ensure there is no disruption to the show," said the audio-visual veteran.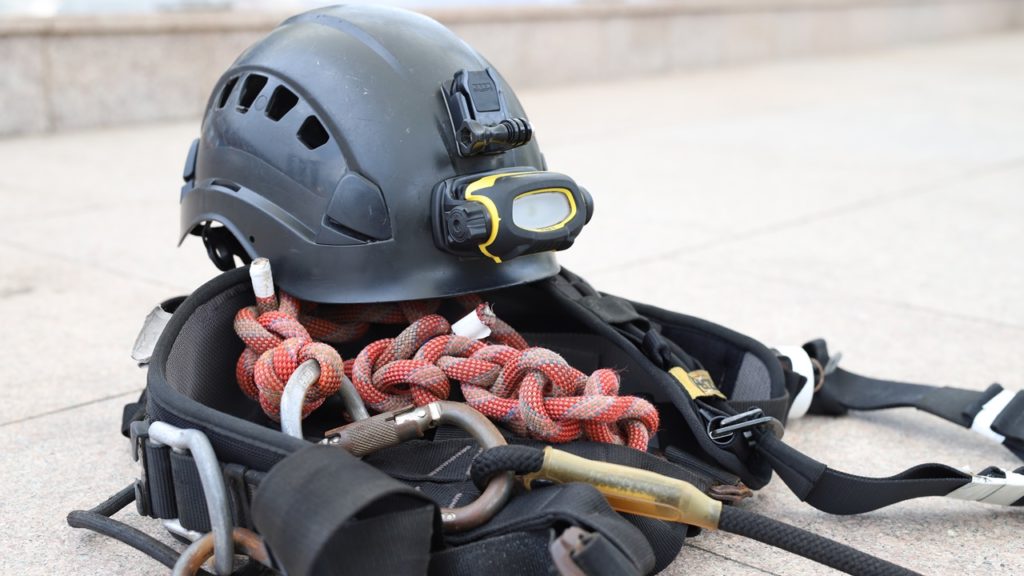 While the complexity of NDP stage setups vary from year to year, Raffi noted that in recent years, the incorporation of technology and the use of automation in various parts of the stage have complicated the rigging process.
"We are now also very fortunate to be able to pick up the necessary skills because there are many avenues to learn more about rope work, rope skills and working at heights. Thanks to social media, we now also have more exposure to the importance of safety and possible dangers which we might encounter while working at height.
"We always need more exposure in this line, which is why workshops such as Entertainment Rigging 101 organised by STAR (Singapore Talents, Artistes and Resources) Association are very useful in helping individuals like me pick up new skills and knowledge," shared Raffi.
Job Satisfaction
"As the years went by, I found it thrilling to be able to climb up to high places and work there. I feel there is more freedom being atop the structures. This saw me get my necessary Industrial Rope Access Training certifications and become a rigger.
He shared that recently, a young national serviceman showed interest in the work that he does.
"I was able to share with him about working at heights and the rope access work we do. It felt good to share more about my job and hopefully this might be something he would consider as a career too," added Raffi.