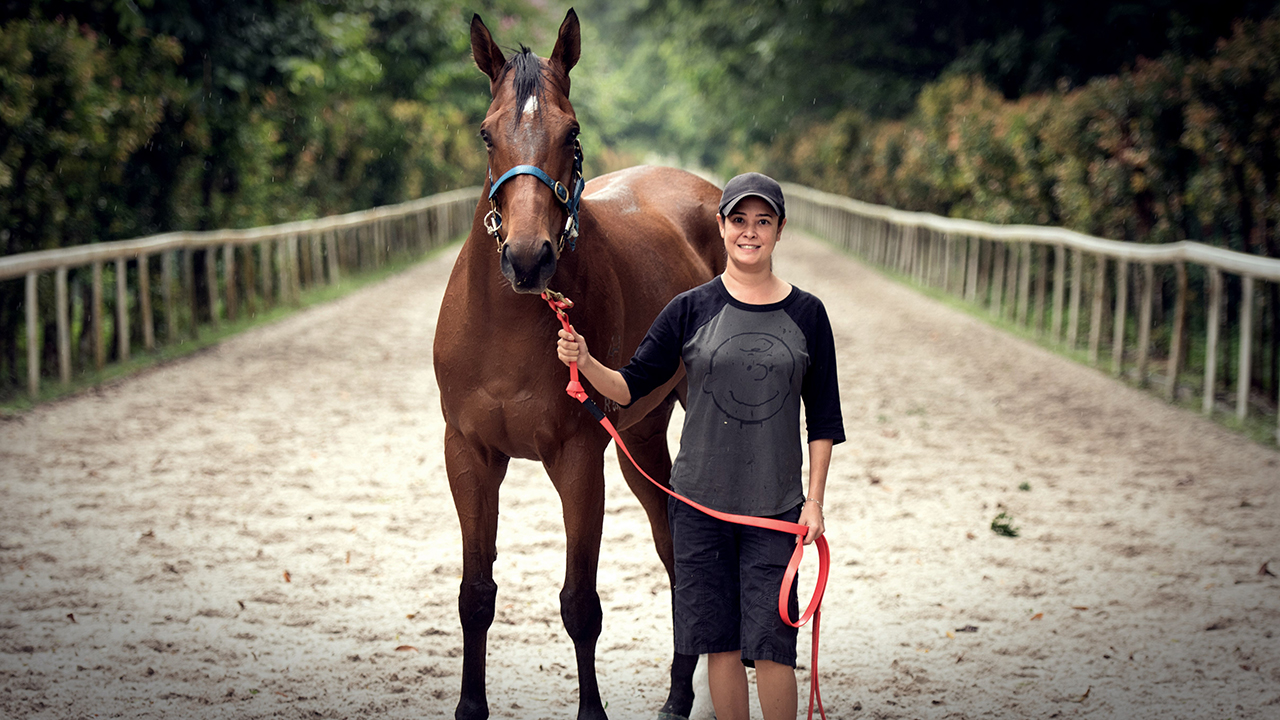 Her family name is synonymous with horse racing in Singapore. Leticia Dragon, 43, comes from a family of jockeys and trainers – her grandfather was a jockey, as was her late-father, Douglas Dragon, who became a trainer later on in life.
As she gently led her horse along the rain-slicked tarmac, Leticia said: "I've always enjoyed horses from a young age. I grew up around horses and knew I wanted to have a career working with them."
However, her late-father was not quite keen on her joining the industry at first.
"The market in horse racing over 20 years ago didn't accept women and young people. It was male-dominated and full of older guys. So I decided to become an air stewardess first to see how I could buy time to gain experience," she said.
Although she spent the next 11 years flying, her passion for horse racing never left. She visited turf clubs in the different countries her job took her.
"Even on my off days, I came to the stables to help my dad. It's something I can't shake off. It's always been a part of me," explained Leticia.
Making the Leap
She traded her flying career to train racehorses in 2004. She became her late-father's assistant-trainer in 2008 and took over when he retired in 2011.
In fact, Leticia is still the only female trainer at the Singapore Turf Club.
"When I first joined my dad, people kept telling me that I was a girl and didn't belong at the stables. It was always challenging, but I told myself that this is what I love to do. I'm good at it, and no one can tell me otherwise," said Leticia.