She stood on top of the sparring mat in the middle of the gym, with a body language that stated, "This is my gym, and I'm in control of myself, my environment and my life."
Qin Yunquan is a martial arts instructor, and CEO and co-founder of Kapap Academy Singapore, a school that teaches self-defence techniques people can use in real life situations.
She was one of the top three finalists of the Singapore Woman Award by Mediacorp in 2014; an honoree for the Forbes 30 under 30 in 2018; named by Singapore Tatler as one of the 50 most promising individuals in Singapore in 2018; and the only Singaporean to earn the Queen's Young Leaders Award in 2017.
She's now only 29. Yunquan seems like someone who has her life pulled together – an example to young women on what they can achieve if they put in hard work and determination for their passions.
But that wasn't always the case. A little more than 10 years ago, she was having the fight of her life against an opponent who almost won – herself.
You are Your Worst Enemy
For a few years, Yunquan was suffering from anorexia – an eating disorder characterised by abnormally low body weight, an intense fear of gaining weight and a distorted perception of body image.
"I wasn't confident being who I was. I wasn't comfortable in my skin, and I always needed external validation.
"Being fat in those days felt like you were being ostracised. Being in the TAF Club in school didn't help as well. Everything accumulated. I went into that anorexic phase, and it almost killed me," said Yunquan.
Her lowest weight was 37kg, while the healthy body weight of someone her height should be at around 50kg.
"If I had lost another 2kg, I would have died. I had a whole series of health problems that resulted from being severely underweight. At the age of 18, when my doctor told me that I might die, I asked myself, 'Do I want to die at this age, by my own hands?'" she recounted.
Road to Recovery
Yunquan reflected on her life, and she started the journey to recovery. It was an ongoing struggle for a few years until she chanced upon the martial arts of Kapap.
"Up until that point, I had only lived to be the person that people wanted me to be. All along I thought I had to get a degree, get a job, get married, have children and what not. I thought that life was supposed to be like that, but I always felt like something was missing," she said.
Her Kapap coach, Master Teo Yew Chye, taught that there was so much more to life than wealth and beauty. He taught her to chase a higher purpose, and that was to help other people.
"Now I believe that my value as a person depends on what I do in life to impact people. After two or three years of doing Kapap, I wasn't quite as bothered about what people said about my looks.
"Now I'm much more concerned about what people say about my work and how well I'm doing in teaching individuals on how to defend themselves to save their own lives," she said.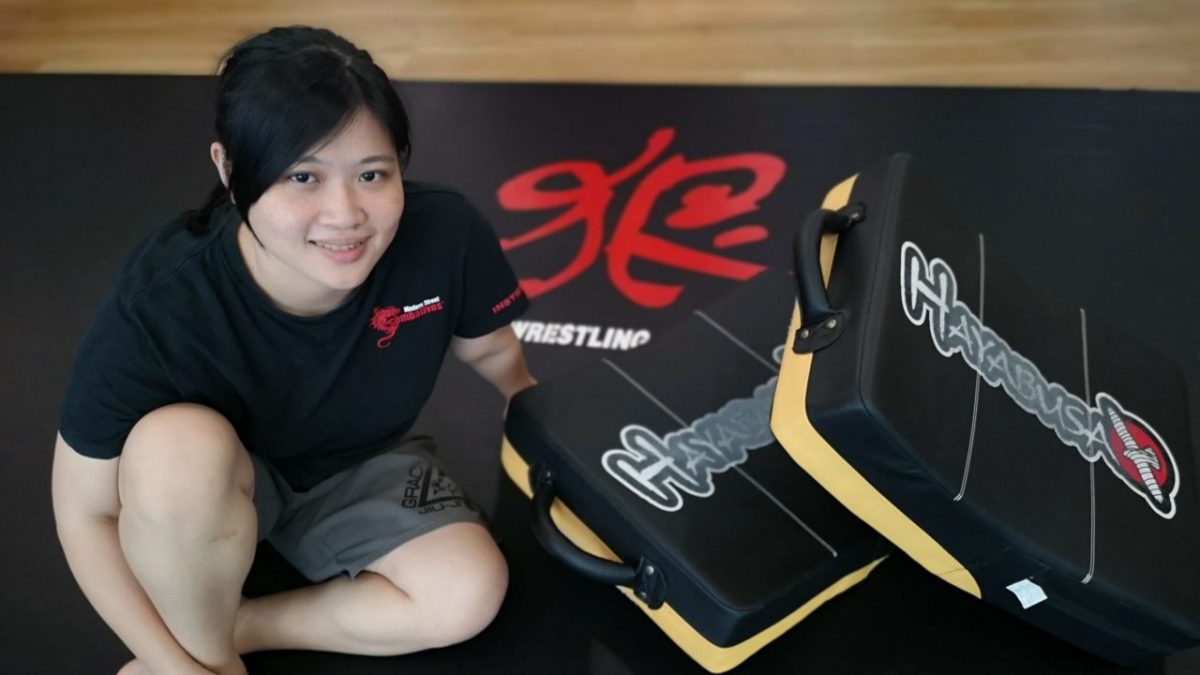 Show Them What You Can Do
Her academy helps to train some 8,000 students a year in the art of self-defence. Yunquan does face gender discrimination from time to time, being in a male-dominated industry. But she doesn't claim to be the best martial artist in the world; she only wants to create an impact in other people's lives.
She calls herself a social activist who aspires to help people, especially women, learn how to defend themselves.
"I want to send a message to women that they have what it takes to change their lives for the better, and they can be the spark for change in this world. Do it, even if the obstacles are tough," she said.
Women in male-dominated industries will face many struggles, but her advice is not to let this dampen their spirits.
"It's okay if people judge you. Let your work speak for you. They will tell you that you won't succeed and that you'll go nowhere. You can prove them wrong. You don't have to justify what you do with words. You don't have to argue with them.
"When people ask you, 'How much can you do as a female? What contributions can you make in the industry?' Show them what you can do," said Yunquan.