Training and upgrading may be trending buzzwords in the media but how do they translate to everyday living? What training course do I go for, which new things do I learn to help me stay current?
We drop in on three workers at TPSC Asia Pte Ltd to find out just how they've been doing so. A unionised company with the Chemical Industries Employees' Union (CIEU), TPSC Asia produces polystyrene resin.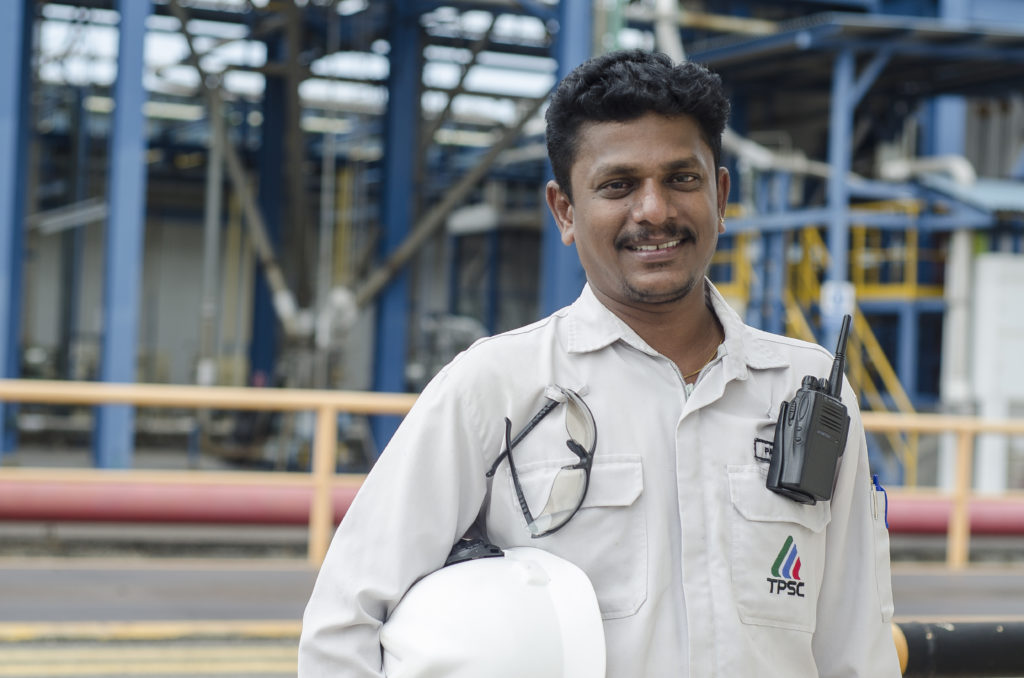 Senior Maintenance Technician R. Muthiah Pandian
Playing an important role in the plant's operations, Pandian's day-to-day job involves checking and replacing wear and tear components on machines so they do not break down. To help him troubleshoot potential problems with the machines, the 33-year-old also has to understand the production process and work within a limited time frame when carrying out maintenance work.
"I have attended a few skills courses in the four years I have been here in the company. I also went for the safety course earlier this year. Based on my work performance, it was an upgrading course that my company sent me for. There, I learnt many things and it allowed me to learn how to manage timelines and work safely. In my role, we also have to work with many different people, and the course taught us how to manage both people and work safely," he said.
Pandian also shared that the team makes use of a computerised inventory management system to keep stock of spare parts. Technology isn't something new to him, given his background in electronics. He is comfortable making use of digital resources like the internet to learn new things that interest him.
"We must always improve our knowledge every day to do better at work," said Pandian.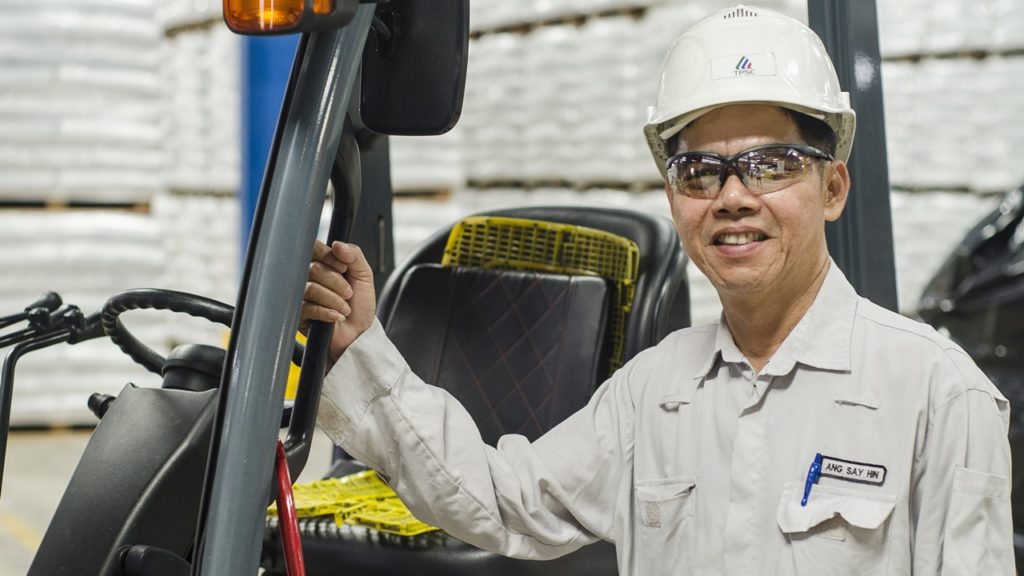 Forklift Operator Ang Say Hin
A 22-year veteran at TPSC Asia, Ang Say Hin has seen his job role evolve from that of a forklift operator to one that includes supply chain operations. On any given day, the 55-year-old and his partner work together to ensure that stock in the company's warehouse is accounted for and that deliveries to and from the warehouse are done efficiently. Where necessary, Say Hin will also be personally packing product samples that will be sent to clients and organising delivery orders.
When asked what keeps him going all these years, Say Hin replied: "It's a job we are paid to do, so we'll always try our best and make sure we do the job well. It's our responsibility as employees to do our job well, so we'll just do it."
He did admit that while he may not be very proficient in English, or very well educated, he has been taking up new skills on his own initiative.
"I picked up a number of different skills and licenses over the years. I have my taxi license as well as my Class 4 and Class 5 driver's licenses to drive trucks and heavy vehicles like prime movers. You never know when a new skill will be useful," he said.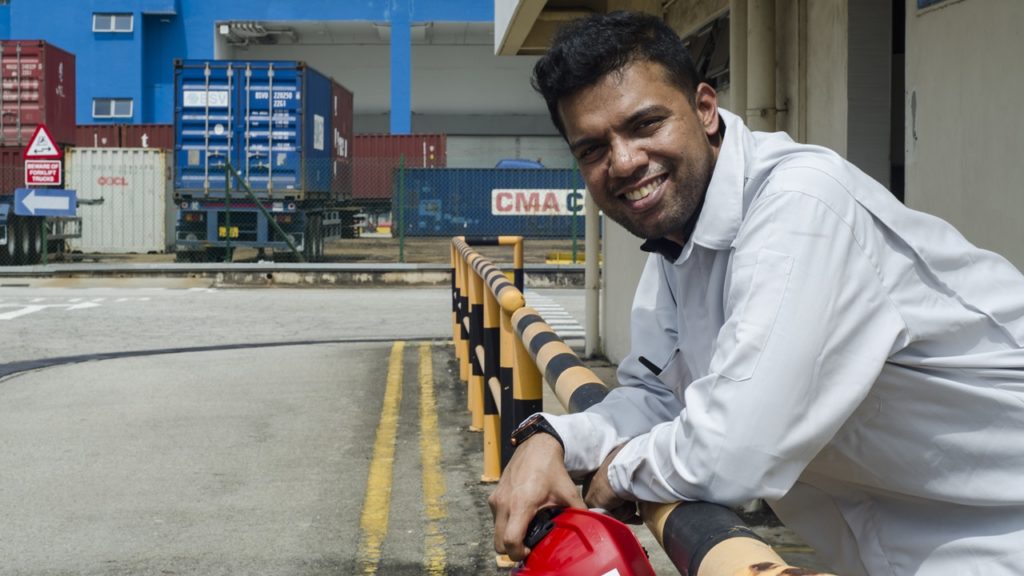 Health, Safety, Security and Environment Manager Mubaruk Mustafa Khamal
The general perception of Mubaruk's role as a health, safety, security and environment manager may be that of a discipline master. But to the 31-year-old, it goes beyond just ensuring that safety protocol is adhered to. Rather, it is about shaping behavior to inculcate a safe mindset.
"I don't like to see it that way. I like to see it in the way where I am adding value to their careers or their lives, whether it is in the workforce or personal level. I like to coach people and counsel them instead of adopting disciplinary measures.
"There should never be any compromise when it comes to a person's well-being… We shouldn't look at safety as a liability. What I like to do is ask people why they think they need to be safe," he said.
To that end, his satisfaction in the workplace comes from seeing everyone go back home to their loved ones the same way they came.
To stay on top of his game in a fast-changing industrial landscape and help TPSC Asia benchmark themselves against industrial practices, Mubaruk regularly attends seminars and workshops both locally and overseas.
"We set our benchmark according to what the industry practices. We barter trade with other companies and regulatory bodies. We network with them and speak to them. We address our concerns in forums or seminars… that is how we keep abreast with whatever is happening.
"At the same time, we subscribe to legal updates, so on a regulatory front, we do shape the motion. But we do more than that by engaging with other companies in the chemical industry and also learn from what other people are practicing," he said.
When asked what continuous learning means to him, Mubaruk believes that it is more than just about attaining certification, but about refreshing perspectives so that the mind can be open to new ideas and concepts that can be applied to both work and life.
Good To Know
Keen on picking up some of the skills that have benefitted Pandian and Mubaruk?
Consider the WSQ Supervise Workplace Safety & Health Practices from NTUC LearningHub here. Or, take your pick from a range of workplace safety and health courses and workshops available through the Singapore Institution of Safety Officers here.