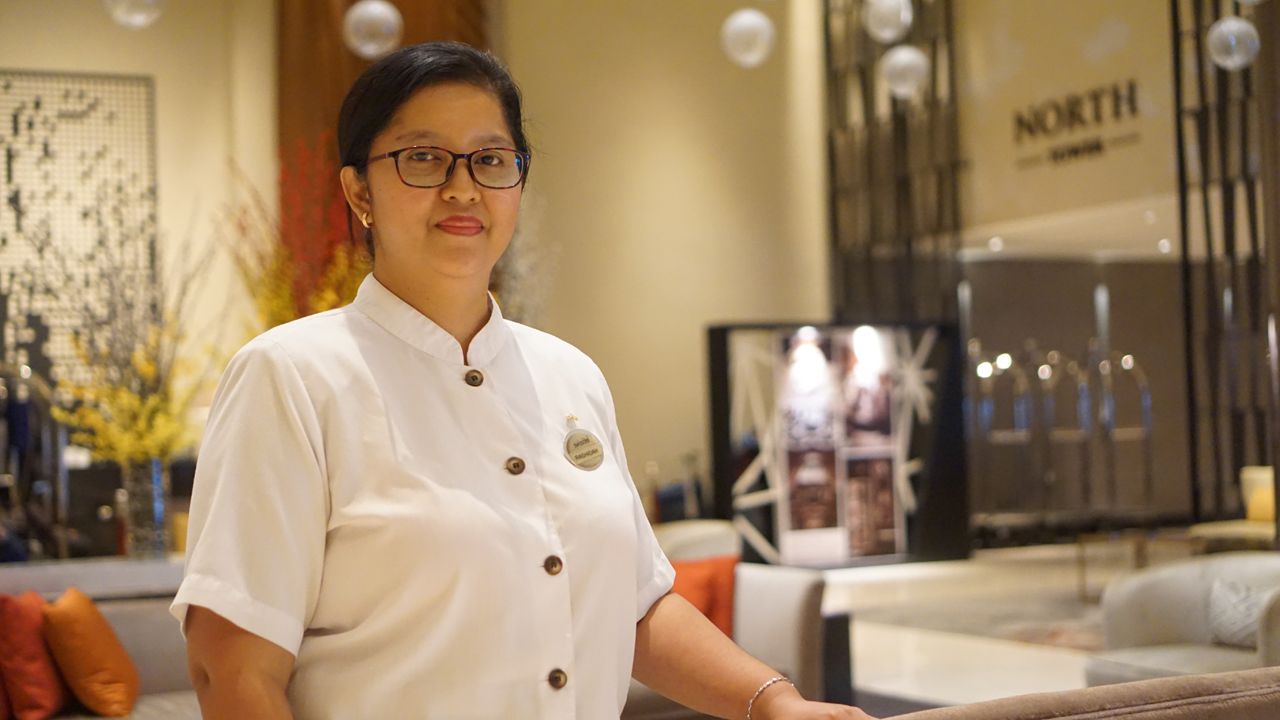 "My colleagues will cover me when I go on my leave to celebrate. On most public holidays, I will be working, be it Deepavali, Lunar New Year or Christmas. But on both Hari Raya Aidilfitri and Haji, I'll take my leave. My colleagues help me out during this period, and I will help them out when they need to celebrate," said 48-year-old Rashidah Mohamed, a senior coordinator for the housekeeping department in RC Hotels.
The 18-year hospitality veteran makes it a point to celebrate Hari Raya Adilfitri and Hari Raya Haji every year, and fortunately for her, she is the only one in her department celebrating those festivities.
Rashidah tells us that the hotel industry is the only one she's ever been in. From a housewife, she found a position as a housekeeper at the age of 29, and gradually climbed the ranks to become a team leader. Today, she is a senior coordinator for the housekeeping department in RC Hotels.
Working Shifts

Like many other hotel employees, passion for the job is what keeps her going. As the hotel industry operates 24/7, Rashidah works six-day workweeks of 8 to 10 hour shifts that rotate through the day and night.
"My children are all adults now, so I don't worry about having someone to look after them. But when they were younger, yes, I needed my mum's help to look after my children when I went out to work. Now, they are the ones looking after my mum," said the mother of two, whose children are now in their 20s.
Rashidah's daily duties include coordinating and providing administrative support to all areas of the department, updating the records of lost and found, maintaining the security of all room keys and locks to various cabinets and drawers, and ensuring all guest requests are addressed in a timely manner, among a long list of other responsibilities.
"It's a tough job. As a team leader, I had to check rooms for defects and ensure they were clean. There wasn't much interaction with guests. As a coordinator now, I interact with guests on a daily basis, via phone and emails. I pick up so many new skills working as a coordinator, even soft skills. Sometimes guests can be demanding. If that happens, I have to tell myself to be calm, firm and professional. That's how it is in the industry," she said.
Many would call her job role as the epicentre of the housekeeping department, although she works behind the scenes. Without a coordinator, there would be no one to control the housekeeping operations of the hotel.
"Communication and operations will break down without someone to coordinate. I take my job seriously and do my best," said Rashidah.